Be Careful of Sloppy Franchise Disclosure Documents (FDD)s
Published on June 26, 2017
Share
Tweet
Share
There are a number of landmines while searching for the right franchise opportunity. Investing into a franchise can be a great business opportunity for a first-time business owner. But taking time to review each franchise, studying the opportunity for profit and analyzing the investment risk is hard. Most prospective franchisees do a poor job at this proper due diligence.
There are so many factors that contribute to identifying a healthy franchise investment; from Item 19 disclosure, executive histories, territory rights and initial term. There's also a review of the level of franchisor protectionism within the FDD such as termination without cause and aggressive liquidated damages.
One concern I've always had is the lack of attention to detail in a franchise system's FDD. We've reviewed thousands of FDDs over the years and have seen all levels of sloppiness. This should be included as a risk factor in reviewing franchise opportunities.
You can review the details here.
We've seen FDDs with structural and formatting errors, multiple spelling and grammatical mistakes and lack of consistency between Item 6 and Item 11 disclosure of fees.
One specific error worries me more than most. That's errors in Item 20 disclosure.
You can expect that a franchise system should be able to document that they started a year with ten outlets, opened two and had one termination, leaving an end of year outlet count of eleven. 10 + 2 – 1 = 11.
The math is pretty simple.
As far as I know, 1 + 1 always equals 2. The outlets at the start of the year, plus the outlets opened, minus terminations, non-renewals, reacquired and ceased operations always equals outlets at the end of the year. We should see the accurate disclosure in Table 3 of Item 20. Each state should be reflected properly and the totals in Table 3 should match Table 1.
But, we've documented 297 franchise systems with Item 20 reporting errors.
To put this into context, it's almost 10% of all franchise systems in the US!
Of the 297 franchise systems with errors, 76 are from the Personal Services sector, 54 from Quick Service Restaurant and 48 from Commercial & Residential Services.
To me, this is a shocking statistic. We are talking about companies that are selling franchises to individuals but that do not verify the accuracy of their outlet counts. At best, it's a transcription error. At worst, it's intentional.
Either way, errors in Item 20 outlet counts should be viewed at a minimum as a sloppy effort on the part of the executive team. This should be a factor into your decision whether to invest into that franchise.
Thinking about buying a franchise?
Not sure how much can you afford?

Fill out our Franchise Affordability Calculator

Learn More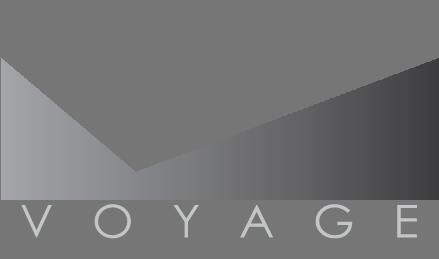 Voyage Franchising
Learn More