A Road Block to Franchise Growth is Right Under Your Nose
Published on November 23, 2017
Share
Tweet
Share
New franchise growth is the top priority for emerging franchise brands. Yet, many of these franchises have an obstacle on the road to more franchise locations. They miss the important step in the franchise process. That is at the beginning, a candidate needs to speak to a franchisor representative and the franchise does not provide one.
To provide some background: Each year Franchise Update Media has a Mystery Shopping program that consists of various companies contacting franchises posing as prospective franchisees. At the 2016 Franchise Leadership and Development Conference, Franchise Update Media's Therese Thilgen along with Art Coley and Maureen DiStefano presented the survey results at the annual conference. The mystery shoppers and researchers were Jenny Langfeld, COO at CGI; Eric Stites, CEO of Franchise Business Review; Keith Gerson, president of FranConnect; and Jeff Lefler, CEO of Franchise Grade. There were 165 brands contacted and evaluated by telephone and website response form.
A key task was to find the phone number to call when looking for franchising information. If it took more than three clicks on a franchise website to find a phone number, that franchisor was immediately eliminated from the mystery shop list. The result was that 79 franchises or 48% of the brands were eliminated! The eliminated franchises didn't have a phone number on their website or it took more than three clicks to find it. There were also some generic voicemails, often with no name or brand. Since the brands that participated in the survey can be considered good performing franchises, imagine how poorly performing franchises would do?
Seeing these results coupled with my personal experience doesn't surprise me. Recently I was attempting to contact a franchisor with 130 locations and after several minutes on their website couldn't find a phone number. I ended up submitting a franchise contact form requesting the phone number. Imagine an inexperienced franchise candidate going through the same situation?
Technological enhancements can be a double-edged sword. By overly relying on these tools as the primary method of communicating, a franchise can lose that personal touch which plays a significant role in the franchise sales process. Except for the larger franchise systems, it's the exception rather than the rule, that a live person answers the telephone at franchisor headquarters. Too many franchisors rely upon website submissions and automated phone menus rather than having a live person on the receiving end of the phone. Although, I'm not aware of any research comparing new franchisee sales for systems with and without a live contact person for franchise inquiries, I would expect it's an advantage to provide that benefit to prospective franchisees.
Tips for Enhancing Initial Franchise Candidate Relationship:
Have a simple candidate intake form for call in candidates. Be sure it includes where the candidate heard about the franchise, desired territory, contact information and time frame for investing in a franchise.
When a member of the franchise department is out of the office calls can go to the intake person.
Supply the person taking calls several FAQ's to use when a candidate calls in and asks questions. Preferred available territories? Is franchise interested in International? The list could be provided to other staff who might receive a candidate intake. Be sure it includes major steps in the franchise process.
Have an existing staff member available to take candidate calls rather than bouncing a candidate from one number to another.
Senior management and franchise department should receive a copy of each intake form.
Franchising is a service-based business model and as such prospective franchisees should not have to overcome obstacles just to speak with a franchise development person. Get the franchise relationship off to the right start by have a live person available to speak to a candidate.
Thinking about buying a franchise?
Not sure how much can you afford?

Fill out our Franchise Affordability Calculator

Learn More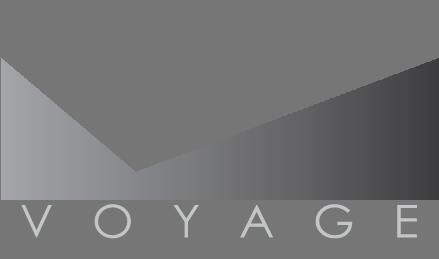 Voyage Franchising
Learn More