I've written several articles identifying ways to better use your FDD as a marketing tool. What's interesting to me is that most franchise executives see the FDD as a legal document and nothing else. This could be the result of attorneys being the only authority on FDDs and that executives have deferred a number of decisions about their FDD to their legal counsel.
It's time to shake that up. There are too many common and careless mistakes in FDDs that are limiting the marketability of your FDD. Conversely, these mistakes are increasing your risk of due diligence drop-off. These mistakes are negatively affecting the credibility of your franchise opportunity.
We perform a number of FDD Audits each year. These are a review of an FDD for a franchisor that analyzes the FDD from a marketability lens. We look at design, content, readability, continuity, and competitiveness of the offering.
It's well worth it considering how many errors and careless mistakes we find.
These errors can be a directly related to lack of franchisor oversight or can be complete misses from attorneys. Executives that have been with a company for several years are complacent and have reviewed the FDD year after year. They skim through some of the more boring parts (not unlike prospective franchisees). Attorneys have several franchisor clients. All with similar FDD language (we can tell which law firm created the FDD based on the design).
In light of these marketability issues, here are 6 common errors we find in FDDs:
Improper Formatting

This is a training issue on how to do track changes in MS Word. We see a number of FDDs with extra spaces, spaces before a period at the end of a sentence or poor paragraph spacing. I'm not sure why this continues to be such a problem, but it is common.

Visual Complexity

This is poor design and flow. A prospect is reviewing an FDD for the first time. It's a large document. It is important to separate components of an Item to make it flow. As an example, have all ongoing royalties and advertising rates at the top of Item 6 table, not interspersed between late fees, liquidated damages and transfer fees.

Spelling and Grammar

This is one that should not be an issue, but is. Their, there and they're, simple spelling mistakes and a variety of poor sentence structure leads to a lack of professionalism and the takeaway by a prospect is that if you can't spell properly, you don't have a good investment.

Inaccurate Item 20 Disclosure

297 franchise systems have mathematical errors in Table 3 of Item 20. Outlets at the start of the year plus opened, minus the four variables (terminations, non-renewal, reacquired and ceased operations), equals outlets at the end of the year. Double check your numbers.

Continuity Errors

We see inconsistent fees between Items. Initial inventory fees between Item 5 and 7 or advertising fees between Item 6 and 7 or 11 do not match. Most commonly, technology fees between Item 6 or 7 and Item 11 are different. This also applies to the naming of fees. Item 6 may identify the national advertising fee as Brand Marketing Fund, but refer to the same fee in Item 11 as Brand Advertising Fund.

Blatant Misinformation

A day care franchise with deep fryers, a restaurant with scheduling software or a home-based renovation franchise with lease requirements are examples of what can only be described as a cut and paste issue from using another FDD to create this one. As I mentioned above, we can tell which law firms created which FDDs. These FDDs are templated and sometimes legacy portions of one franchise accidentally show up in another unrelated business model.
More often than not, these are simple fixes. But executives and legal counsel become myopic and skim through renewals. It sometimes takes a fresh set of eyes, and more importantly, a different mindset, to review and catch these FDD errors.
Thinking about buying a franchise?
Not sure how much can you afford?

Fill out our Franchise Affordability Calculator

Learn More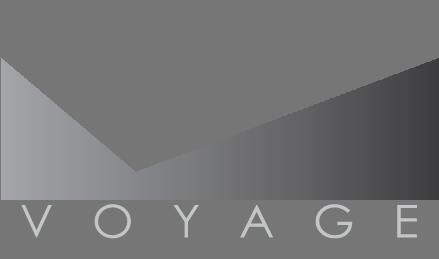 Voyage Franchising
Learn More