Why You Should Talk With a Franchise Lawyer Before You Buy a Franchise
Published on April 15, 2015
Share
Tweet
Share
So you've decided to pursue a franchise opportunity and have done some preliminary research to determine if it is a good fit with your business goals and lifestyle. You've even identified where you'll get the money to make the purchase.  Before you proceed, consider the issue of "Due Diligence" – doing all the research and completing myriad tasks to ensure your success as a franchisee. One of the most critical due diligence tasks you can do is to talk with a good franchise lawyer BEFORE you make the purchase. Why?
Industry Experience with Franchise Clients
A franchise lawyer has a wealth of invaluable industry experience gained from working with clients in a variety of industries. They exist to help educate people before they part with their money; to explain the legal ramifications of buying a business; to educate you on the benefits and detriments of small business ownership; and (perhaps most importantly) to make sure that you understand what you are getting yourself into.  Far too often, an attorney's role is minimized to that of reviewing legal documents.  But they are capable of doing much more, especially when dealing with a business purchase.  These are big transactions involving big dollars and numerous legal documents.  Don't be penny-wise and dollar foolish. Don't wait until there's a crisis to engage the cavalry.
Familiarity with Franchise Disclosure Documents (FDDs)
An FDD is a very lengthy (200-300+ pages!) and complex legal document. By law, it must contain thousands of specific details about the franchisor, the company, its financials, background, financial performance and much more. A franchise attorney has had the experience of reviewing these Uber-documents and knows what they should contain. They've probably written a few FDDs themselves. Moreover, they can easily spot holes – information that SHOULD be included but is missing, and other information that may trigger a red flag. It is this type of intense scrutiny that can save you thousands of dollars by having these issues identified and addressed before you plunk down your money to buy a franchise.  The law is complex.  Forewarned is forearmed.

Serves YOUR Interests – Not the Franchisor's
Your franchisor has its own interests in mind, not yours.  Never forget that you are one of many franchisees that can be replaced.  Never forget that the professionals who will be objective about your purchase are attorneys, accountants, some bankers, and some insurance folks.  You hire them to represent your own interests – not the franchisor's.  And most franchise consultants are not attorneys. Further, the consultant gets a percentage from the sale, which automatically disqualifies them from the "objective" category.  This is why it is so important that you go to an attorney who is experienced in franchising matters.  After all, you don't go to a pediatrician for heart surgery.
Thinking about buying a franchise?
Not sure how much can you afford?

Fill out our Franchise Affordability Calculator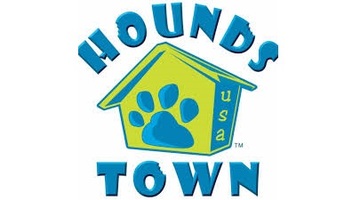 Learn More
Spadea Lignana
Learn More