The franchise industry certainly doesn't lack the resources for guiding individuals towards making the right franchise decision. There are countless articles, numerous books, the FTC, State and franchise industry websites that provide advice and strategies for prospective franchisees.  The Internet is replete with articles both favorable and unfavorable about franchisiors and franchisees. These resources if utilized can help to lower the risk of failure faced by potential franchisees. However, in spite of this, some franchisees will still fail. In many cases, these failures are the result of other factors, rather than the result of a lack of information, guidance and resources. A prospective franchisee needs to avoid the pitfalls that can result from choosing and investing in the wrong franchise.
Pitfalls to Avoid:
Don't be overly impressed with media reports, fast growth and wide spread publicity about a specific franchise. A new franchise can have a fast launch, however, when a large number of franchises open in a short time there may not be enough history to thoroughly evaluate the performance of the franchise program. In the past, there have been a number of fast growth franchises that received lots of publicity and hype only to crash and burn a few years later.
Avoid becoming focused on a specific franchise opportunity, whereby due diligence becomes a perfunctory exercise. Some candidates have tunnel vision regarding a specific franchise and they are driven to purchase it and may neglect to perform an in-depth evaluation of the franchise. Keep the positive and negative aspects of the franchising decision in perspective.
A candidate shouldn't allow themselves to be "sold". Most franchisors have a well structured and professional franchise development process that strives to match the most qualified candidates with its franchise. However, in franchising, as is the case with any business there can be aggressive sales people who will cross the line in order to complete a deal. Keep to the facts and don't be influenced by emotional factors.
Some candidates believe they have the knowledge and experience necessary to navigate through the franchise process by themselves. They fail to invest in and utilize the advice of a franchise attorney, accountant or other advisor. Although an individual may invest thousands of dollars in a franchise some are simply unwilling to spend a fraction of that investment on competent advice and research.  Consider sites like FranchiseGrade.com that can provide unbiased franchise comparisons and reports that can aid the decision making process.
Avoid being overly dependent on the franchise model for success. Although a franchise represents a brand and an operating system, the success of a franchise is still reliant upon the hard work and skills of the franchisee. Acquiring a franchise isn't a guarantee of success.
Some franchise candidates never consider the possibility of failure. Although it's important to pursue a franchise with a positive attitude, it's just as important to consider and foresee what might go wrong. Failing to see the possibility of failure could be problematic.
Choosing a franchise opportunity should be based upon a number of important factors. One of these is having sufficient capital to invest in the franchise and being prepared for unplanned contingences. If a new franchisee is highly leveraged with little margin for error then a slow start-up or other major problem could deplete any remaining capital. The result could be potential staff reductions and the inability to fully execute the franchise marketing plan.
When individuals decide to pursue a franchise opportunity, it's important that they any avoid obstacles to their success. This begins by choosing the right franchise opportunity. They can achieve this by taking a balanced approach to the franchising process and recognizing the pitfalls to avoid.
Thinking about buying a franchise?
Not sure how much can you afford?

Fill out our Franchise Affordability Calculator

Learn More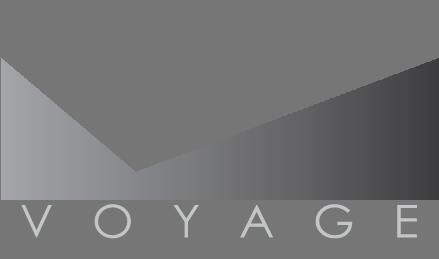 Voyage Franchising
Learn More