Most franchisees pay franchisors a royalty, typically set as a fraction of the franchisee's gross sales, in return for using the franchisor's brand name and business format in the operation of their businesses.  This royalty rate varies substantially, even across franchisors in the same industry.  So how do franchisors decide what royalty rate to charge?
The first factor is the industry.  Franchisors operating in lines of business with higher profit margins typically charge franchisees higher royalty rates because franchisees need enough profit after paying royalties to have an incentive to run their businesses. If margins in an industry are slim, franchisors cannot collect as much as when margins are fat.
Another important influence is the relative contribution of the franchisor and the franchisees to the success of the system.  If franchisors are relatively more important, as occurs when they provide franchisees with a proprietary product or process, they tend to charge higher royalties than if franchisees are relatively more valuable.
Franchisors also tend to charge higher royalties if they provide more training, site selection, field assistance at start-up, or other services to franchisees.  Franchisors offering this assistance need to recoup their spending on it.
Franchisors charge higher royalties if their systems have stronger brand names.  Because a strong reputation attracts customers, franchisees can generate more sales at a lower cost if the system brand is more attractive.  The greater franchisee profits that a stronger customer reputation entails allow the franchisor to charge more for participation in the system.
Franchisors also charge higher royalties if their businesses have been in operation longer. Businesses of longer tenure tend to have better operating systems, which are more attractive to franchisees.
Franchisors tend to charge lower royalties if they generate revenues through other means, such as leasing space to franchisees or by selling them inputs or specialized equipment at a mark-up.  Franchisors that generate sales through other means are able to bring in the same amount of total revenue despite charging a lower royalty.
The value of the geographical territory that the franchisor provides to the franchisee also affects the royalty rate.  When franchisees receive larger territories, they are getting the right to sell a product or service to more customers.  The greater revenue potential makes them willing to pay a higher fraction of their sales to franchisors.
Royalty rates are also higher if those territories are exclusive.  Franchisees are willing to pay a premium for a franchisor's commitment not to sell an outlet to someone else in the same geographic area.
The royalty rate that franchisees pay to franchisors for use of their brand name and operating system is higher in industries with high margins, and when franchisors offer larger or more exclusive territories.  They are also higher when the franchisor provides more of the system value because they supply proprietary products or processes, or offer a stronger brand name, more support and training, or a more effective operating system developed through years of experience.
Thinking about buying a franchise?
Not sure how much can you afford?

Fill out our Franchise Affordability Calculator

Learn More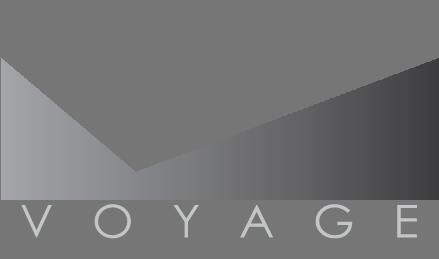 Voyage Franchising
Learn More