This isn't your typical list of vanilla reasons to buy a franchise. A franchise is not turnkey. A lot of franchises do not have a "proven model" and some even have higher failure rates than starting your own business!
This is about the top 5 reasons to buy a franchise if you want to be successful.
Power of Numbers
A franchise investment is suppose to provide you with benefit from the power of numbers. This includes marketing assistance. Every franchisee pays a small advertising fee and the franchisor manages the ad fund. This helps develop brand awareness and can help grow your customer base. However, you need to ensure that the money you contribute is spent in your market. If you are the first location on the West coast, and the franchisor has fifty locations on the East coast, you may not receive value.
A good franchise can take advantage of their franchisee network by negotiating better pricing for any business need. This can include initial costs such as furniture to ongoing supplies, inventory and other business needs. However, ensure that the franchisor flows the cost savings on to you as a franchisee. Some franchisors will negotiate the price lower but then charge the franchisee more than expected.
Brand Awareness
One of the biggest advantages of franchising to you participate in building a brand on a local or national basis. This allows consumers to frequent your business because they are familiar with your brand and comfortable with your offering. However, ensure that your location is within reasonable distance from existing franchisees. This ensures brand awareness. Being the first location in a new state, your business will not benefit from brand awareness.
Opening Support
A franchise system should provide adequate training programs to enhance your business skills prior to opening your location. This includes key methods and strategies proprietary to the specific franchise and best practices in operating any business.
A franchise system should offer real estate assistance to help you find the right site and negotiate the best possible deal on your location. This is extremely important because being one block away from the action can be detrimental to the future of your business. A franchise system should offer construction benefits in helping you design the layout of the business and select the right contractors.
Operational Support
A franchise system should give you ongoing operational support. Franchisors have staff that help you. However, talk with existing franchisees to ensure that support is beneficial and reliable. You will need someone to rely on as you grow your franchised business. This is why you invest. So you can have the support.
You should also receive support in managing your operations. This includes POS software, accounting software and management tools to review your business operations, analyze your costs and benchmark to other franchisees in the system to ensure you are operating efficiently. Again, you are buying a franchise for the support. It needs to be there so you can benefit from your investment and ongoing royalty fees paid.
Culture and Development
A franchise needs a track record of success. There is a development strategy that grows a franchise company slowly and for the mutual benefit of both the franchisor and franchisees. Some franchise systems franchise for the wrong reasons. They make money of the additional fees charged to you the franchisee, but do not build a successful and profitable business model for their franchisees.
This development strategy can be understood by speaking with senior management and assessing the culture of the franchise system. If existing franchisees have a poor view of management or are frustrated with the way the franchisor is implementing changes, charging fees or operating the franchise these can be red flags that question the long-term value of this investment.
Buying a franchise is a big decision. You spend additional money, paying a franchise fee upfront and paying royalties and advertising fees monthly. You do that for only one reason. Support and success. If the franchise system does not have the track record, culture, support systems and brand awareness then it is not worth the investment.
Thinking about buying a franchise?
Not sure how much can you afford?

Fill out our Franchise Affordability Calculator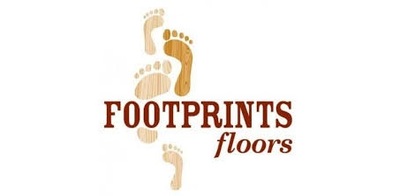 Learn More