What's better than ditching that 9 to 5 job and starting your own business? The freedom, the luxury! Starting your own business can be very rewarding, but what if I told you that half of small businesses fail in their first year? Or that instead of 9 to 5 you're now working 7am to 11pm – or on weekends!

What are the top five reasons it is hard to start a new business?
5 – Competition is Tough
Your idea is great, but have you researched ALL your competitors? Have you explored the size of your market? What does your product or service offer that differentiates you from competition? How much of the market can you reasonable expect to take from competition? If you can't answer these questions stop reading now this article and do more research. You are not ready to open a business. is article.
4 – Hiring The Right Staff
You have a great idea and know you can gain market share and compete with existing competitors in your space. What will it take to get that job done? You'll need a website, social media presence, development of marketing material and office space. Smart entrepreneurs hire people that complement their skills. You need the right staff that can contribute in ways you cannot, or do not, want to do. Are you a skilled web designer? Great, you don't need one. Do you hate bookkeeping? Hire a bookkeeper! Just remember: employees are looking for a 9 to 5 job. They won't be there at 7am or 11pm helping you. Hiring the right staff means finding those that will do what you can't.
3 – Not Enough Money
To develop your business, you need to spend money. Even without employees, you still need to buy a domain, lease an office or retail space, purchase inventory or invest into marketing. Do you have enough capital to self-fund your business? Are you a 'bootstrapping' entrepreneur? While that sounds cool, the reason most businesses fail is the lack of capital to sustain a growth period. How long can you keep working your business without making a profit? One month? One year? If not for one year, find some financing to build a cushion. Apply for an SBA loan, borrow from a family member, get a bank loan, remortgage your home. Whatever you do, make sure you can afford to focus on your business. This means having enough capital to pay yourself, cover your bills, hire your team and market your product or service.
2 – Stress, Stress and More Stress
You need to hire and train employee and you need to be on sales calls or in sales meetings all day. You need to deal with your website crashing today and your landlord yesterday. Your last marketing effort didn't pay off after you spent a lot of money. The last tradeshow you attended flopped. You had to fire an employee who was doing a lot of work you couldn't. The bank wouldn't approve that loan you applied for. You forgot to pay a bill or a check bounced. Your last customer didn't pay or your outstanding receivables are growing impacting your cash flow. Your customers are complaining. What piece of the puzzle demands your attention today? The task that you forgot to do today or the conversation you had with a customer eats away at you when you're up at 4am because you couldn't sleep. As the stress and workload pile up or you spend hours sitting at a desk your stress level increases. This increases your risk of heart disease, stroke, diabetes and some types of cancer.
1 – Personal Relationships Will Suffer
Entrepreneurs are driven to success by having a passion for their business and working hard. But these traits also have associated risks: you're a dreamer, relentless and stubborn. Many qualities that help you run your own business can also negatively impact your personal relationships. Working 16+ hours a day, seven days a week will strain your love life. It'll impact your relationship with your children. What hurts your personal relationships the most is that every time there is a personal issue that crops up you can't be fully there. Your child is sick; well you still must work. You've got a repairman coming to your house; you still need to work. You never – I mean never ever – check out. You are always about your business. You are on a date; you still think about what you didn't get done yesterday. There is never enough time in the day to get done all you need to do. This means that your personal time is still not down-time and that affects your relationships.
What does all this mean for you?
Can you live with the realities of starting your own business? If you start down that path prepare to work hard; very hard! You are 100% committed to your idea and you believe in your cause. It consumes your days.
Do you want to open a business but are scared that it will be too hard?
Buy a Franchise!
A franchise can help support these hard realities and make it easier for you to manage a change from your 9 to 5 career to owning a business.
Thinking about buying a franchise?
Not sure how much can you afford?

Fill out our Franchise Affordability Calculator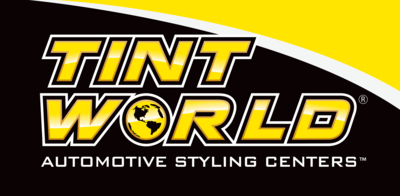 Learn More