Consider this scenario:  You have been investigating the purchase of an outlet in a new franchise system.  After some discussion, the franchisor asks you if you are interested in buying a master franchise for your state.  Should you consider the offer?
While it might be flattering for a franchisor to offer you a master franchise, you should probably keep your ego in line and decline.  Unless you have significant experience working for a franchisor, you probably don't have the right background to be a master franchisee.  After all, being a master franchisee is more like being a franchisor than it is like being a franchisee.
Master franchising is often confused with area development, which gives franchisees the right to develop an exclusive territory by opening multiple outlets within a limited time period.  But master franchising is really very different.  It is the right to sub-franchise (sell outlets in) a system within a defined territory, such as a state or a country.
Typically, a master franchisee doesn't operate outlets directly.  Rather he or she finds franchisees to run the outlets, trains them, and provides operating support.  In return, the franchisor shares some of the franchise fees and royalties paid by the individual franchisees.
Many young franchise systems sell master franchises because it helps chains grow quickly.  With master franchisees recruiting and training individual outlet operators, franchisors can scale their systems fast, without much hiring or capital investment.
Here's the catch.  Because the job of a master franchisee is a lot like the job of a franchisor, you shouldn't do it unless you know how to recruit, train and support franchisees.  Running an outlet is very different from selling a franchise. Most people who are successful at franchise sales and training learned how by working for a franchisor or franchise broker.
Master franchising also requires familiarity with the local market and the industry in which the franchise system operates.  It's not easy to sell a business opportunity without understanding both the product and the market for it.
Buying a master franchise takes more money than buying an individual outlet. Because you are buying an entire territory and (possibly) setting up prototype outlets, you have higher up-front costs than if you were to purchase a single outlet.  You also need resources to market outlets to prospective franchisees.
If you have experience on the franchising side of the business, then master franchising might make a lot of sense for you. Your earnings could be higher selling outlets than running locations.  In addition, your costs could be low since master franchises can operate with a relatively low head count.
But even if you are experienced at franchise sales and training, you need to take a careful look at any system you are considering.  The quality of the chain has a huge effect on your ability to sell outlets in it.  If the franchisor does not have a product that is attractive to end customers, prospective franchisees are unlikely to buy locations.  No matter how good you are at selling franchises, if the system is a dog, you will not be able to turn it into a success.
Thinking about buying a franchise?
Not sure how much can you afford?

Fill out our Franchise Affordability Calculator

Learn More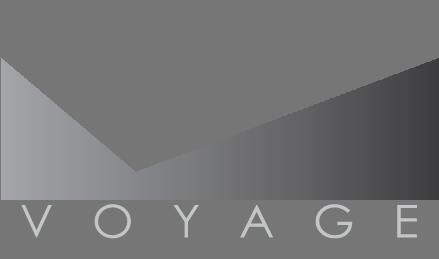 Voyage Franchising
Learn More