Sales Systems For Closing More Restaurant Catering Business
Published on February 05, 2014
Share
Tweet
Share
When discussing a consistent and predictable sales system for a catering team, I like to remind people that the formula should be basic and easy. It does not need to be overcomplicated in any way and this is true if you have one store or 100. However, I'd like to recommend that as a franchisee, you commit to a consistent catering selling language and system for closing sales.
For the purposes of this essay, let's assume that your catering sales team already has a good handle on the features and benefits of your off-premise products and services. If this is the case, let's review the sales system from the first important step of qualifying your catering leads.
This means that you and your team must become experts at identifying leads that are qualified buyers. To begin with, your sales team must ask probing questions to target buyers. You must find out about their needs and identify their buying habits before you can solve for their catering challenges.
Determine and identify who is spending money on catering in your market and find out from where they are currently purchasing services. Then, make sure you enter their contact information into your CRM database. Once you do, you can launch your catering sales campaign that will begin the process of establishing trust and building relationship. Once you have a qualified lead, here are five steps focused on the cold call Once you have a qualified lead, here are five steps focused on the cold call sales system.
Make a telephone call to introduce yourself and your brand's catering products and services.
Arrange a time to deliver a free sampling of your restaurant's catering product. This sampling should be consistent and should have a name such as, 'The Gourmet Food Basket for 5.'
Include packaging and marketing materials that further promote your catering services, as well as cross-pollinate materials promoting your restaurant's other day parts.
Post delivery, follow up with a phone call. Leave a voice mail telling them that you will call again in one week.
Call in one week and ask for their order. If you get their voicemail, continue the cycle until you get an order, or some correspondence.
Of course, there are many more subsets of actions for what you can do next, but the five easy steps above will yield you some sales results, if you do it consistently.
Remember, volume sampling will get the phone to ring, if your products and services are of value. You should also schedule at least three samples per day to qualified prospects.
Focus on the selling experience by making sure every aspect of your campaign promotes what your company is all about. Your company culture, product features and benefits, and your desire to service are all very strong selling points. In order to sell more restaurant catering, you have to be able to solve your customers' problems. For them, the experience needs to be seamless because all they care about is that their guests are well fed and happy.
Through the successful execution and delivery of your food — from the store to the boardroom table — you are selling an exceptional dining experience that fulfills the demand of your off-premise customer. The demand to feed a group of people accurately and on time, every time.
As you build your off-premise catering business, you must also drive your frontline team members to sell more services. Teach them to ask the probing questions when they are on the floor and interacting with your daily customers. Once this is achieved, your entire team will become experts at business-to-business selling. This will enable you, as a franchisee, to focus your efforts on direct-selling campaigns to schools, athletic teams, charity events, and other organizations within your community. You are in the business of relationship selling and what better place to start this than within your own community!
But becoming an expert at business-to-business selling means that you must sell yourself, and your products as services, as the best solution for their catering and off-premise needs. This requires attention to how you and your team conduct your outbound calls and onsite presentations. As a service provider, your staff and/or catering sales manager should be well trained so that they can provide a catering experience that is consistent with your brand's core values.
Your customers will be eating your food, if they don't already, and will be looking at you to continue the relationship outside of your four walls. Look after them, pay attention to them and call them often. They will always come back for more if you "kill 'em with service."
Service begins with a simple and effective sales system.
Let's talk catering!
Thinking about buying a franchise?
Not sure how much can you afford?

Fill out our Franchise Affordability Calculator

Learn More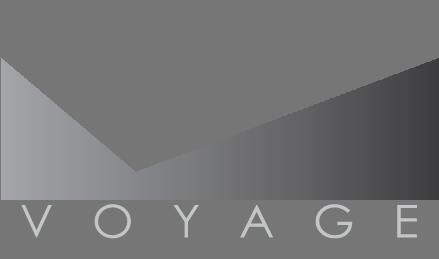 Voyage Franchising
Learn More