Planning YOUR Future: A Prospective Franchisee's Exit Guide
Published on July 16, 2015
Share
Tweet
Share
A new franchisee must necessarily create a very detailed business plan for getting the new business from a great idea to a functioning, operating, profitable, and successful franchise.  A critical but sometimes overlooked component of that plan is an "exit strategy", which addresses two basic scenarios: Best Case and Worst Case.
As a new franchisee, you might think it's too soon to even consider leaving for any reason. But as the saying goes "If you fail to plan, then plan to fail". Even though you are starting out basking in the glow of optimism, it's not too soon to consider your "Plan B". That is: YOUR future.
Best Case
What will you do if/when you are no longer able to continue the business for health reasons, desire to retire, or your demise? You want the franchise to continue; to pass on the fruits of your labor to your heirs; you want to keep it in the family as a legacy. Noble as these gestures are, you still need to plan for yourself and your future outside the franchise.
Since the assumption is that the franchise will basically continue in place with its current staff, location, equipment, bank and vendor accounts, daily operations, etc., the very last and easiest step would be to simply hand over the 'keys to the kingdom' to your successor. If only life as a franchisee were that simple.
A few basic concerns include:
Business Entity Re-Structure (unless you were Sole Proprietor)
Retirement Funds
Health / Life Insurance
Legalities
Financials (Taxes, Bookkeeping/Accounting, bank accounts, etc.)
Succession-planning is not something that is top-of-mind for most business owners. It's right up there with "mortality awareness" and who gives any thought to that on a regular basis? On the other hand, there's a reason that life, car, and home insurance companies have existed for decades – the "just in case" scenario.

Worst Case
What will you do if you if you decide to leave the franchise business altogether (not a good fit for you, not meeting your or the franchisor's financial expectations, an investment that has turned into a losing proposition/money pit, etc.)? You can't simply cut-n-run. Following are a few primary areas of concern.
Business Entity: Only a sole proprietor can decide independently to close the business. If your business entity is a partnership, LLC or a corporation, you must get the agreement of your partners, you must comply with the articles of the entity, and the agreement must be in writing. The days of handshake agreements are long gone.
Financials Obligations: Federal and state taxes (business, payroll, sales, etc.), business debts, bank, credit and loan accounts.
Employment: If you have employees, you must comply with federal and state employment and labor laws.
Other: Business licenses and permits, business insurance, rental agreements for property, equipment, or vehicles.
In either case, what you cannot do is simply close and lock the doors, and move on. Just as there were myriad details that had to be addressed to start the business, each of those details needs to be addressed for ending the business. Just as you are encouraged to hire professionals (lawyers, accountants, tax experts, etc.) to guide you through starting the business, their expert advice – along with your own research and networking with franchise industry contacts – will serve you well as you plan for your future.
Thinking about buying a franchise?
Not sure how much can you afford?

Fill out our Franchise Affordability Calculator

Learn More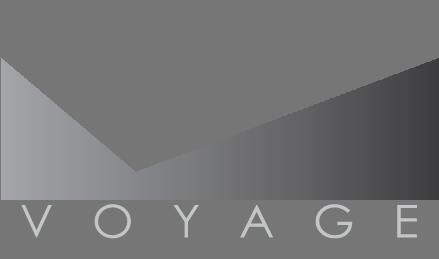 Voyage Franchising
Learn More