Most employers look for ways to motivate and reward their employees.
A very high percentage of franchise owners give their employees Christmas bonuses or have them on a profit sharing program. While Christmas and profit sharing bonuses are nice, they have little if any impact on improved performance and profitability. They are essentially gifts. A major problem with gifts is that they become entitlements.
If the business is struggling financially, employees still expect their bonuses payments (remember Chevy Chase in Christmas Vacation?). I am fine with giving employees a ham or turkey for Christmas as a thank you. Bonuses, however, must be earned.
So how do you effectively motivate and reward hourly employees? An effective way to accomplish this is to utilize a gain sharing program. A gain share program is designed for hourly and non-management employees.
There is no such thing as a perfect incentive plan. A gain share program has its pros and cons. While a gain share incentive plan is a powerful management tool, it is not a substitute for managing production employees. Management must proactively address production, quality, attendance, customer relations, teamwork, and etc. issues.
A gain share program provides a direct incentive for hourly employees to earn incentive pay. Including hourly employees in a profit sharing plan however, which is tied to achieving income goals, result in hourly employees not feeling as though they can influence the results of the business.
Profit sharing programs for hourly employees do not effectively motivate hourly employees and achieve better results. While they are effective for managers and high level individual contributors, they are essentially a waste of money for hourly employees. Gain share incentives are more effective because they are based upon achieving specific, measurable goals, which are related directly to results that the hourly plan participants heavily influence. Gain share results and earned incentive pay should be determined and paid monthly.
The monthly time frame provides a long enough period of time to judge results and a short enough period of time to provide a powerful incentive for hourly employees. The concept is that if the entire hourly team beats their goals and generate more profit, the additional profits are split between the employees and the company.
The benefit of putting hourly employees on a gain share program versus a profit sharing program is that hourly employees know that they can change the results that are incorporated into a gain share program and can readily observe how their efforts affect their incentive payments. Theses cost savings should be split with the employees along the lines of 1/3 to employees, 2/3 to the company or up to 50%/50% split.
It is a win/win program.
By properly promoting the program and frequently posting results during the month in a highly visible manner, a lot of peer pressure will develop among the employees on the program. This peer pressure can be even more effective than good supervision, as employees will get on people who are sloughing off. A highly effective work force is one of the most important tools a business owner has to maximize their bottom line.
The gain share plan should be based upon the total results versus the measurable goals for the individual location. Each business location's gain share bonuses should be based upon their individual location's results versus their locations goals. While common goals can be utilized for various business locations, the quantitative amount of the goal can vary by location. For example, tardiness or absenteeism can be utilized as a goal for all locations, but the goal for the rate of tardiness or absenteeism can vary by location.
In the current age of social networking and marketing, developing a high motivated and effective work force is often overlooked. It is one of the most important factors a business owner can have to maximize their bottom line.
And the really good news is that it not only doesn't cost the owner anything, it is better than being for free as it will improve the bottom line without any additional expenditures up front!
Thinking about buying a franchise?
Not sure how much can you afford?

Fill out our Franchise Affordability Calculator

Learn More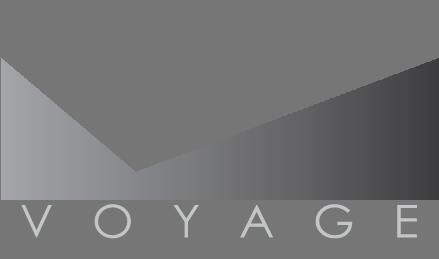 Voyage Franchising
Learn More