Women in franchising is not a new trend in and of itself. The world of franchising has its challenges that mirror those in the corporate world. Similarly, while the franchising industry remains largely dominated by men, women continue to make significant strides. After all, they too have an entrepreneurial spirit and a passion to pursue the dream of business ownership. This is particularly true of the Millennial Woman, born in the early 1980s through 2000; about 35 years old in 2015.
In many cases, their choice of a business is starkly different from what a man would choose and pursue. Often it is based on their collaborative and nurturing nature, or other tendencies that are "uniquely female". This trend is very apparent in the types of industries and businesses that millennial women franchisors and franchisees choose. Recent observations include:
21st Century Fitness: Pole-dancing
Yes, pole-dancing has evolved far beyond the smoky, gentleman's clubs of past decades to a viable form of exercise and fitness, along with Zumba dance and pilates. Annual conferences focused on this unique industry are held around the U.S. and draw thousands of attendees and vendors each year since the early 2000s. Who would have thought it? One might think that such a business could only survive in Las Vegas or Atlantic City. But some of the most successful studios/franchises are located in the suburbs of Chicago, IL and Pittsburgh, PA.  A quick search on "pole dancing fitness conferences" or "pole dancing fitness franchises" yields numerous results indicating the strength and popularity of this emerging industry.
The owners and their staff of instructors for these unique classes are not former showgirls. They are certified in their techniques, just as those who teach traditional fitness classes. Safety and cleanliness are paramount. The women who own these niche businesses have a depth of experience and expertise that they are happy to share with new franchisees.
New Beauty Services
This has evolved far beyond what traditional beauty salons provided in past decades – hair care/styling/coloring; manicures and pedicures. And the availability of new services have moved from the high-end, exclusive, only-for-rich clientele to the common, middle/upper middle class level. For example: Who would have thought that something called a "Lash Lounge" could become a thriving, growing business? Basically, a lash lounge provides eyelash extensions, to enhance a woman's eyes. (Similar to what hair extensions do to enhance a woman's hair/hairdo.)
Traditionally, women will pay for whatever it takes to look beautiful. Cosmetics companies have known this for decades and have capitalized on it. From Max Factor to Maybelline, these brands and their products are perennial. They have survived because they cater to a woman's sense of vanity and wanting to look beautiful. Lash lounges are simply the latest the new kid on the block.  But one that cannot be ignored. Women are starting businesses in this niche category and millennial entrepreneurs are flocking to them.
Thinking about buying a franchise?
Not sure how much can you afford?

Fill out our Franchise Affordability Calculator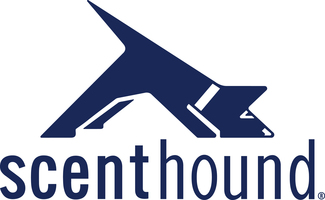 Learn More

FASTSIGNS
Learn More