Any franchisee that has more than 1 or 2 people on their staff must consider the pros and cons of doing their own payroll. While it may be easy enough to do it yourself for just a few people, it's likely that as your business grows, you'll need to add more people and hence, increase your payroll duties. With so many other duties and tasks vying for your time, and with the proliferation of companies that are already experts in the field, it makes excellent business sense to hand off (outsource) the payroll function to one of them. Major players in the game with a long (20+ years) history of providing payroll services to small, medium, and large businesses include ADP (Automated Data Processing), Intuit Payroll Services, Paychex, and many others.
Aside from providing streamlined systems that easily integrate with your current accounting/financial systems, you can rest assured that your payroll will be done CORRECTLY. In a nutshell, that means you will have payroll records that conform to all IRS tax rules and regulations, plus any required by the city, state, locality where your business is located. The value of that information alone for record-keeping and reporting cannot be understated. And the fines/penalties for NOT being in compliance are quite stiff.
Another big consideration in this scenario is record-keeping and records retention. It is absolutely crucial to have accurate financial records for your business, and to be able to produce them monthly, quarterly, at least once a year, and on demand to the franchisor. Further, during the term of your franchise agreement, you are required by law to preserve for five years from the date of their preparation (or such greater period as may be required by applicable law) full, complete and accurate books, records and accounts, including sales records, employee records, general ledgers, itemized bank deposit slips and bank statements, copies of sales tax returns, and copies of such portions of your state and federal income tax returns as they reflect the operation of your franchise. All financial statements and reports must be prepared in accordance with consistently applied, generally accepted accounting principles.
An added value of outsourcing payroll to an expert is that quite often, these companies also provide Human Resources (HR) services. They can save you hours of time during the hiring process by doing background checks on your potential employees. Further, they ensure that your hiring methods are in compliance with federal and state hiring regulations. For example: There are many questions that an employer may NOT ask on a job application or during an interview. You can certainly do all the research on this yourself. But it IS time-consuming. Why not outsource your HR tasks and bundle them with payroll? The two are inextricably bound for every employee of your franchise.
As a franchisee, you have a lot of demands on your time and there are still only 24 hours in a day. Many of those demands are specific to the business you operate. Payroll processing is one of those that is fairly consistent across industries and lines of business. There's no need to re-invent the wheel when companies like ADP and others like them already have the cogs in place.
Thinking about buying a franchise?
Not sure how much can you afford?

Fill out our Franchise Affordability Calculator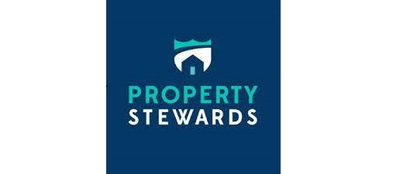 Learn More