Most franchise owners and managers get a monthly profit and loss and balance sheet statements from their accountant.  These are important statements to have and understand.  They indicate what happened, but do not indicate why the results were what they were.  In other words, most business owners simply don't know what caused the results. Not fully understanding what caused the results severely limits an owner's ability to manage effectively.
Having a detailed monthly profit and loss budget is critical for a business owner to understand how they are doing.  It is this basic.   If you do not have a detailed plan to achieve a pre-determined profit goal, chances are you are not going to achieve that goal.  A budgeted income plan is a commitment that must be kept.  Far too often owners wait too long to take action to get back on their income plan.  To take corrective actions, you first have to know if you are behind your plan!  Hope is not a strategy.  The longer you wait, the more drastic the action to be taken has to be taken later on to get back on your profit plan.
To understand where you stand versus your profit plan, you must put your budgeted profit plan information on your monthly P & L statements.  By having side by side comparisons of actual dollar amounts by line item to your budgeted dollar amounts, you can quickly determine where you are varying from your plan.  Without budgeted information on your profit and loss statements, it is like playing a basketball game without the visitor's score on the scoreboard.  You don't know if you are ahead or behind.  You don't want to wait until the final whistle to find out.
The other effective way to determine how effectively you are managing is to continuously track and report results of your measurements versus your goals for your key result areas.  This will give you invaluable information on how effectively your business is executing the critical practices that determine your financial results.
Most small businesses do not utilize management reports on their key operating measurements.  They tend to rely on monthly P&L statements.  Your monthly P&L statements tell you what happened.  The management reports of operating measurements versus your goals for these measurements tell you why it happened. Businesses without management reports of their measurements of their key result areas are seldom successful.  Finding out what happened well after the fact doesn't help much as there is too much water over the dam.  Successful businesses monitor their measurements of key result areas as they occur.
When a business is behind their budgeted profit plan on a year-to-date basis, just like a sports team at half time, they must prepare action plans to get back on track. An effective action plan must be in writing.  It must identify:
The action to be taken
Who is principally responsible for achieving the goals of the plan
A time table of what will be accomplished and when
The expected outcomes and financial benefits of the action plans
The key to achieving the goals of action plans is to monitor progress as you go along.  If you wait until the due date to determine progress, you will usually be disappointed as many things happen along the way you will not be aware of without closely monitoring progress.
By having a detailed budgeted profit plan, management reports of actual results versus goals for your measurements of key result areas and implementing and effectively executing action plans to achieve your goals, you will not only improve your effectiveness as a manager, but also come closer to realizing the potential of your business.
Thinking about buying a franchise?
Not sure how much can you afford?

Fill out our Franchise Affordability Calculator

Learn More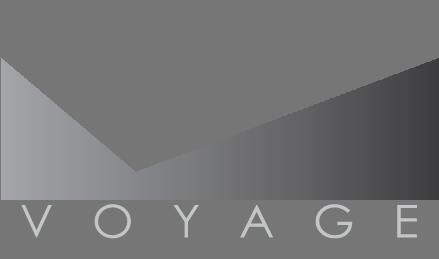 Voyage Franchising
Learn More