As a business owner, responsibility for decisions begins and ends with me. Decisions I make today will impact the future of my business and ultimately my company's success.
Every day I'm faced with making multiple decisions. I weigh all options, strategize about the outcomes and try to absorb as much information as I can before I make a decision.
After over 20 years of experience, these are the most frequent decisions I have to make:
How do I sell more?
This should be the first question every business owner asks themselves every morning. Sales is the lifeblood of every business. Ask yourself: Do I know my customer's needs? How can I better position the value of my products? How do I attract more clients?
Is this the best marketing material I can produce?
Creating collateral for your business is important. The look, feel and way your business is presented to clients matters. To start, your brand's colors and even the shape of the logo will have a subtle impact on customers. The way you describe yourself and your products and services matter even more. The simplest way to know if you've got your 'elevator pitch' down: find a 10-year-old kid and pitch to them. If they can't understand your product, you'll have a hard time selling.
Who should I hire when interviewing multiple people for a position?
Every employee in my organization is a key part of my team. Any new employee will impact the dynamic of the team, good or bad. If I make the right decision, my business grows. If I make the wrong decision, the new employee could hurt everyone's productivity and impact sales or profits.
What should I do about the employee who is underperforming?
If I have an employee that isn't pulling their weight, I consider my options. Do I fire them and find a replacement? Am I forced to keep them because if I fire them, it is too costly to delegate their responsibilities and train someone new? If I want to keep them, how do I coach them to be better? The answers to these questions directly impacts my business. I need to keep the people I feel have the curiosity and tenacity to be trained and contribute to the success of my business.
When should I upgrade my equipment?
As equipment gets used, it'll eventually break. I want to get the most I can out of my equipment, but if it eventually breaks, my business will suffer significantly. When is the best time to reinvest? Do I have enough money to cover the costs of new equipment?
The weight of these decisions can keep me up at night or wake me up at 4 am.
Think about how hard you agonize over buying a car or which mortgage you should get for your house. Imagine having to make these types of decisions multiple times a day!
That's what a business owner faces, every day.
So what's the best way to reduce those stresses?
If owning a business scares you, owning a franchise can strike a balance for you. A franchise investment provides some structure and support from a franchisor. There is support on site selection, leasehold improvements, and equipment costs. The franchisor supports marketing efforts and you can also rely on other franchisees for advice when questions arise.
The support structure of franchising can be a great step into business ownership. But, not all franchises are created equal. Some are bad investments.
At the end of it all, your decision to open a business or buy a franchise is a burden you must carry. Which business you open or which franchise you buy is your decision. Making the right choice is hard but well worth it.
Thinking about buying a franchise?
Not sure how much can you afford?

Fill out our Franchise Affordability Calculator

Learn More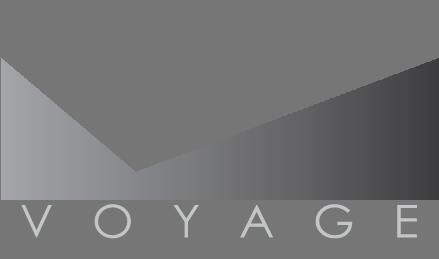 Voyage Franchising
Learn More