The Best Franchise Opportunities You've Never Heard Of
Published on April 13, 2017
Share
Tweet
Share
Quick! How many franchises can you name?
More than likely, you thought of national franchises like McDonalds, Chick-Fil-A or Applebee's. These companies are prevalent across the country. But that is just the tip of the iceberg in franchising. There are over 2,500+ franchise opportunities. In our recent Facts & Figures report: Kings & Paupers: The Long Tail of Franchising, we studied the franchise industry and 73% of franchise systems have less than 100 outlets. These emerging brands may offer great investment opportunities for you but without knowing about them, how would you be able to compare them to a national franchise?
As we analyzed the 2,500+ franchise investments available, we found that there are even franchises with more than 100 outlets that may be unknown to you. Larger franchise opportunities you may not have heard of include brands like Tropical Smoothie Café, FASTSIGNS or 9Round. These franchise systems are benchmarked favorably to their competition and have good unit economics.
Even further, over 45% of all franchise systems have less than 25 outlets. Options like Ben's Barketplace, United Real Estate, Kid to Kid or Kitchen Tune-Up are franchises that you may have never heard of but are also benchmarked favorably to their competition and have good unit economics.
So, what is the best franchise?
There is not just one 'best' investment for everyone. But there is one best investment for you!
The best investment for you is the one that:
Is profitable
This is first and foremost the most important reason a franchise is best for you. A franchise is an investment first. You may like the franchise, love the food or have used that franchise's services in the past – but – if the investment is not profitable, run away. Studying the unit economics of a franchise location is extremely important. Unit economics is defined as the direct revenues and costs associated with operating a particular business. In the case of franchising, understanding all costs associated with both the initial investment and ongoing fees including royalties, is important. You need to make sure the investment is profitable!
Fits your investment range
Your best franchise obviously needs to be one you can afford. There are two components to finding a franchise that fits your financial qualifications. The first is liquid capital. Liquid capital is the amount of cash (or quick access to cash) that you have. Think of it like a deposit. The second is net worth. Net worth is the value of all your assets minus your liabilities. Think of it like the value of your house minus your mortgage. Both of these amounts are important to know as they will help determine the investment range and potential loan amount you can finance to invest into your best franchise.
Is growing in your area
Your best franchise needs to have brand equity in your location. Brand equity is defined by the value of having a well-known name in your city or state. It's based on the idea that a franchise with a well-known brand name generates more money than a lesser-known name as your customers are more familiar with the recognizable brand. The goal is not to open the 20th franchised location in your city of a larger brand, but to find a franchise that has locations close to your city or within your state. You need a franchise that can support your development; one that is not over saturated in your market.
Buying a franchise can be a rewarding experience. There are many franchises that you haven't heard of before that can be great investments. These franchises may not be national names, yet, if they are profitable, fit your investment range and have a regional consumer awareness, they just might be your best investment opportunity.
Download our Facts & Figures: Kings & Paupers: The Long Tail of Franchising
Thinking about buying a franchise?
Not sure how much can you afford?

Fill out our Franchise Affordability Calculator

Learn More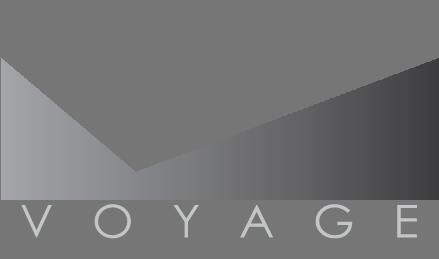 Voyage Franchising
Learn More