At the current time 60% of franchisors provide a financial performance representation ("FPR") under Item 19 in their Franchise Disclosure Document. As the disclosure of an FPR becomes more prevalent so too does the quality of the financial information become more important. Franchisors that provide more accurate and detailed FPR's will be providing valuable and practical information to prospective franchisees. Providing more financial disclosure will be a valuable edge for a franchisor. However, some franchisors will provide information in their Item 19 that can be misleading and confusing to franchise candidates.
Some franchisors use what is known a "negative disclosure" in Item 19 concerning the provision of information about the sales or profits at existing franchises, specifically saying "we do not make any representations about a franchisee's future financial performance or past financial performance of company-owned or franchised outlets." One franchisor provided information, including financial projections, which was laden with false data." This practice means that the franchisor provided a financial performance representation ("FPR") outside of its FDD, in violation of federal and state franchise sales laws.
The NASAA Franchise Project Group learned that some franchisors were furnishing financial performance representations featuring only the top 10, or top 10 percent, highest performing outlets. Others were disclosing company-owned unit net profit numbers but omitting the key fact that these company-owned units paid no royalties and had many of their expenses paid by their corporate parents. Yet other franchisors would feature company-owned unit average "gross sales only" financial performance representations without disclosing that average franchised unit gross sales numbers were substantially lower. Under both the FTC Franchise Rule and state franchise laws and regulations, such financial performance representations were technically permissible—but were viewed by the regulatory community as deceptive.
As a result, NASAA formed a committee in 2014 to address the issue of financial performance representations and what new requirements, restrictions and prohibitions, if any, should be imposed upon franchisors.
NASAA released its first iteration of the proposed Commentary for public comment in October 2013; modified it after receiving extensive public input; released it for a second round of public comment in September 2016; and, after effecting minor modifications to the Commentary in response to said additional comments, submitted the revised final 2017 NASAA FPR Commentary to the full NASAA Board for approval which, as noted, took place in May 2017.
How the FTC Franchise Rule and State Franchise Laws Define "Financial Performance Representation"
"Any representation, including any oral, written or visual representation, to a prospective franchisee, including a representation in the general media, that states, expressly or by implication, a level or a range of actual or potential sales, income, gross profits, or net profits. The term includes a chart, table, or mathematical calculation that shows possible results based on a combination of variables." Simply stated, franchisors that provide a FPR must adhere to the FTC Franchise Rule and any deviations from their definition will represent a violation of that rule.
Prospective franchisees that are considering a franchise with a FPR are advised to obtain advice from a qualified franchise attorney, lest the candidate gets deceived by false information.
Thinking about buying a franchise?
Not sure how much can you afford?

Fill out our Franchise Affordability Calculator

Learn More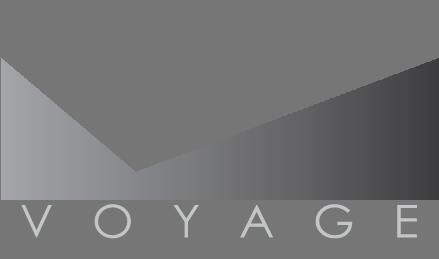 Voyage Franchising
Learn More