If one were to ask franchisors what their top priority is, odds are that the overwhelming response would be to grow their franchise network with qualified franchisees. Yet, a number of franchisors continue to place a major roadblock on the road to achieving their objective.  My opinion is based upon personal experience regarding how difficult it is to connect with a live person in many franchisor headquarters. For a number of years, businesses including franchisors, have replaced the position of receptionist with an automated contact system.  Unfortunately, when pressing the number for the franchise department the response is often voice mail. I've even received the message: "The franchise department is closed" without instructions for leaving a voice mail.
Although an automated phone system may appear to save money by replacing a live person it isn't the best approach for a franchise company. When a franchise prospect takes the time to contact a franchisor they want to speak to someone because they have questions and interest in the franchise opportunity. In some franchisor protocols, when a prospect does reach a live person they are told to complete and submit a form from the franchisor website and told that upon receiving the form a representative of the franchise department will contact the candidate. This impersonal response can be a turnoff. Not having a live voice answer calls to the franchise department is a mistake that franchisors often make and could be causing them to lose qualified candidates.
Eddy Goldberg of Franchise Update Media offered some interesting results of a survey in an article entitled 2015 AFDR Highlights: Telephone Mystery Shopping
"This year's telephone mystery shopping, conducted by Marc Kiekenapp & Associates, contacted 146 brands to gauge the quality and timeliness of their response to a phone call from a mystery shopper posing as a qualified prospect. Kiekenapp found some improvement, but many of the basics were still lacking at too many franchise brands. One in 12 brands (8 percent) somehow managed to have either no phone number or a wrong number on their website. And only 1 in five (22 percent) had a sales staff member available for that crucial first phone call."
Here are some added reasons why it's important to have a live person available to answer calls in the franchise department:
The person can act as a part of your sales team and they represent the first impression of the franchisor. This person may make an interested franchise prospect turn into a highly interested prospect.
An automated voice can deter some prospects from waiting to go through the prompts or listen until they know how to reach the franchise department. Some people may hang up after feeling like they are just another number.
When there is an automated voice in the franchise department it could end up costing a franchisor a qualified prospect without a welcoming voice to handle the call.
If a person was excited to learn about your franchise program not reaching a live person can make them feel unimportant and could sour their impression of the company.
Franchisors can still employ an automated phone system but when it comes to the franchise department there ought to be a live voice to answer the calls during normal business hours.
By having a live person in the franchise department receive calls rather than someone listening to messages and forwarding them, will ensure a better experience for everyone especially the franchise candidate. I recall the time when being able to engage a franchise candidate was a welcome occurrence, however in some franchise systems technology has created obstacles to this experience.
Thinking about buying a franchise?
Not sure how much can you afford?

Fill out our Franchise Affordability Calculator

Learn More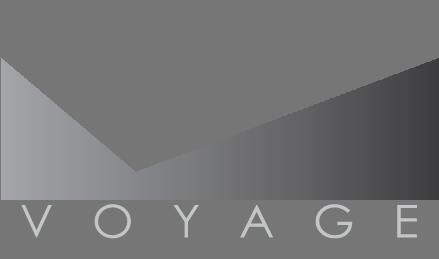 Voyage Franchising
Learn More