Everyday, 5 billion videos are watched on YouTube and 300 hours of video are uploaded every minute. Back in 2005, when YouTube was launched, it immediately gave everyone the ability to create their own content and upload it to YouTube. If in 2017 your marketing strategy does not have video content, your business' growth plan will struggle to reach its ultimate goals.
Even though advertising on YouTube may seem complicated at first, we have created a list of 6 tips that can help you spend your advertising budget to maximize your returns.
Choose your YouTube Ad Format

YouTube has multiple ad formats which can seem complicated to a new user. YouTube has a great help page that can provide you best practices on each advertising format.

Say you're looking to increase your brand awareness, then running a TrueView ad is the best option. These ads run on desktop and mobile versions of YouTube. With this type of ad, you can use 25 characters of headline text and two lines of description text of 35 characters each.

My advice is to experiment with a few different ad formats and compare the performance. Investing in the market research allows you to understand the ad formats that can help you reach your business goals.

In-Stream and Discovery Ads

This concept is similar to separating Google AdWords into search vs. display. It is the way you should be segmenting your video ads. These types of ads are very different from each other and cannot be directly compared.

In-stream ads are played before, during or after other videos, whereas discovery ads appear next to the related YouTube content, as a part of the search results or alongside other content.

Because these types of ads are so different, budgets and strategies must be defined accordingly.

Use the YouTube Targeting Options

Pay close attention to the audience that is consuming your messages. Do this the same way you do on your other social media accounts. If you don't do this you are wasting money on people who are not interested in your offering. YouTube offers you the ability to take control and target your ads based of your demographics.

By knowing that each level of targeting you add, you are shrinking your potential audience. In theory, you are gaining access to better, more profitable customers. Select your targets based off demographics, such as age, gender, parental status, household income or interests. By choosing from people who have a strong interest in relevant topics, which is known as an affinity audience or an in-market audience, these customers are researching products like your offering.

Video Remarketing

The most effective targeting method is remarketing because you have the security of knowing that this audience is already interested in your company by visiting your website.

Remarketing is the how you follow your website visitors with ads in other places, such as social media, other websites and YouTube. An example of this is when a user searches for a product on your website and they see an ad for that product later when they are on Facebook or another website. That is remarketing. Since people who have already visited your website are generally more interested in your offering than others who have never heard of you, this is a great way to keep your products in their minds.

Make Sure Your Content is Compelling

With the amount of content that people see each day; it is a must that you create content that people are interested in. Think of your advertising as something people don't want to click over. The campaigns that contain human content feel organic and engage the users to get the most views on YouTube. My research shows that including people in a relatable environment makes the ad feel natural and native is what is the most engaging.

Include the Call To Action (CTA) to Drive Users to the End

Never forget to ask for the sale! If you don't include a CTA you are wasting not only your time and money, but the viewers of your ad – something they won't forget. When someone watches your ad and you didn't try to close the sale or push them to your website, you have essentially wasted the only chance you will ever get to have their full, undivided attention. Include the CTA, product showcases and encouragement to continue the interaction with your brand in your videos to get tangible results and attract new business.
In the end, knowing your target market and creating engaging content on YouTube gets your brand a significant Return on Investment (ROI). Make sure you choose the right ad format based on your goal. Segment your ads into separate campaigns and measure results accordingly. Use YouTube's advanced targeting, set up video remarketing to maximize your other advertising channels, create compelling ads and drive action with interactive links to your page or products.
Thinking about buying a franchise?
Not sure how much can you afford?

Fill out our Franchise Affordability Calculator

Learn More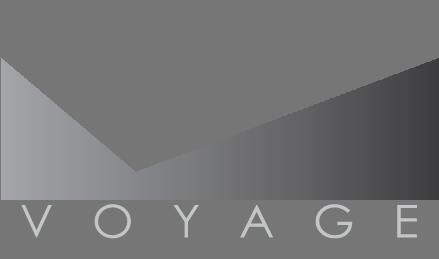 Voyage Franchising
Learn More