It is hard to believe, but 2014 is just about over.  On to 2015.
I don't know about you, but I have big plans for 2015.  I hope you do as well.
A big part of planning for the future is understanding the past.  If you haven't done so, take a solid day or two to reflect on 2014.  Think about what worked, what did not work; what you accomplished, what you did not accomplish; and set your goals high for 2015. 
Regardless of your specific business goals, below are 3 things every franchisee must do in 2015.
Focus on Your Foundation:  Everybody wants to grow.  And growing is great.  After all, you are either growing or dying (and sometimes you are doing both at the same time).  But before you can effectively, i.e. profitably, grow your franchise, you must have a solid foundation from which you can grow.  In a perfect world, your franchise should help you with this.  In reality, they probably don't.  Or at least not to level that you expect.  No need, though, to get upset, just buckle down and figure it out.  The foundation of your business is built around your people, your systems, and your products/services.  I can almost guarantee you that if you are struggling it is in one or all of these areas.  Focus on getting this right, and you will position yourself to grow.
Get in the Online Game:  Much like technology, I find that people either embrace the online world or they hate it.  No matter which camp you fall in, you must get in the game.  The fact of the matter is that we live in an online and engaged world.  If you aren't in it, you are missing out on many opportunities.  Every business is affected by the digital world.  I saw a recent statistic that 70% of people first turn to the Internet when seeking out products and services.   That number will continue to grow.  If you feel overwhelmed by the vastness of the online space, don't be.  You should find comfort in the fact that the only tried and true recipe for success online is through consistent, tailored and good content.  If you know your audience and believe in your product/service, there is simply NO reason why you should not be creating content online.  If you still need more convincing, visit these sites: 
There are many more sites that provide great content on this subject, but the ones listed above do a great job of providing extremely valuable information and support for those getting into the online space. 
Focus on Your Customers:  This may be somewhat cliché, but it is oh so true.  There is always room for you to do a better job focusing on your customers.  It is easy as Owners to always be thinking about the next customer, and you should be. But the reality is, you are more likely to get the "next customer" from your existing customers.  Take care of the people who already find value in what you do/offer and it will be much easier to attract new customers.  And don't just do what is expected.  Be extraordinary in your customer relations.  It is difficult to do this consistently, but it is absolutely noticed when done right.  Think about how you would like to be "wowed", and then do that for your customers.  Focus on what they want, and they will give you what you want.   A fantastic book that drives this message home is The Go Giver by Bob Burg & John David Mann.  If you have not read it, I highly recommend clicking on the link and reading it before the end of the year.  It is a short and easy read, but delivers a powerful message. 
So, what are you focusing on for 2015?
Thinking about buying a franchise?
Not sure how much can you afford?

Fill out our Franchise Affordability Calculator

Learn More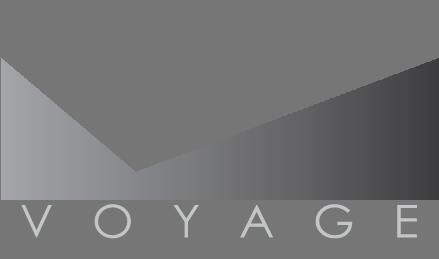 Voyage Franchising
Learn More