Nearly everyone has a space in their home or apartment that they use as a home office. As you begin to consider investing in a franchise, your home office will be where you begin – transforming it from where you pay household bills and make/take business-related phone calls, to the business office you will be using on your journey to franchising. In fact, regardless of what type of franchise business you're planning to get into, it's almost certain that you will be getting started out of your own home office. Further, some business are ideally suited for being run out of a home office rather than an external, on-site location like the back room of a restaurant location. On that note, there are many due diligence tasks you need to address when transforming your space into a business office for your franchise. Following are a few of the most critical.
Insurance
Just because you decide to run a business out of your home does not necessarily mean that business is automatically covered under your home insurance policy. In fact, homeowner's insurance policies generally do not cover any business-related losses due to fire, property damage, theft, etc. Depending on the risks associated with your franchise business, you may need to add riders to your homeowner's policy to the cover the aforementioned risks. However, homeowners' policies only go so far in covering home-based businesses and you may need to purchase additional policies to cover other business risks, such as general and professional liability. Keep in mind that ALL franchisors – regardless of the type – have their own minimum insurance requirements. These are usually spelled out the Franchise Disclosure Document (FDD). Another consideration is that each state has its own business insurance requirements. Check with your current homeowner's insurance company or agent. For more information, visit the Small Business Administration's website at http://www.sba.gov/content/insurance-resources
Connectivity
While your phone and internet services are likely already in place, you might need to upgrade/expand your services to accommodate the new business. For starters, what phone number will you use for the business – same as your personal number? That might be alright in some cases, but do you really want to be on-call 24/7 via your personal cell phone number? What about email? Do you want to use your personal e-dress for all the business correspondence and communication that will be generated? Surely, you want to keep all that separate from the email you send to and receive from your family and friends.  Check with your current phone/internet service provider to explore options for a business account. They can advise you on choosing a memorable phone number and a professional email address name for your business.
Records: Privacy, Security, and Retention
Aside from the obvious concern for computer data and security, there is a plethora of physical (hard copy) paperwork that you will need to keep private and secure in your home office.  Categories include: legal, financial, insurance, and the franchisor's confidential documents. Does your current file cabinet have room for this library of franchisee documents? Even If it does, a better option would be to keep these documents separate, in their own file cabinet. Long before your franchise business is ready to open, you will need to have your files and a basic filing system set up. The primary reason: Most business-related files/paperwork are included in a "records retention" policy that all businesses are required to follow. As a business owner, you will be required to keep records of all business-related activities for a period of up to 10 years. The IRS is probably the biggest proponent. But individual states, cities, and counties may also have their own requirements and length of retention periods. Additionally, the franchisor will likely have their own retention policy.
Conclusion
Even though you may be just starting your adventure as a franchisee, it's not too soon to start building a foundation for your business through set-up of your home office. Think of it like you did (or would) for the arrival of a new baby in your house. Just as you set up a room in your home as a nursery for the new family member, you need to prepare a space for your newest "baby" – your franchise business.
Thinking about buying a franchise?
Not sure how much can you afford?

Fill out our Franchise Affordability Calculator

Learn More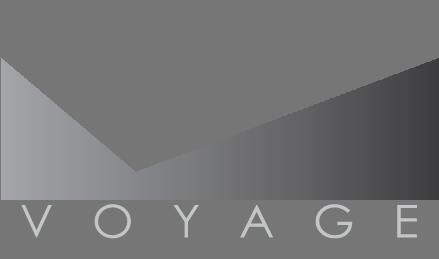 Voyage Franchising
Learn More