In my previous posts, I mentioned that more than half of Americans see, read or hear about a tweet every single day.
As is often the case with social media in larger companies, franchised brands in particular have struggled to figure exactly Twitter fits into their organizational chart and system, and whether or not it can provide any real business value.
Some place Twitter under the care of the marketers and corporate communication folks. Still, others have assigned responsibilities for Twitter to the customer service department. While it's still somewhat rare, more progressive systems have found ways to straddle the two, sharing the data and responsibilities across various departments.
In some franchised Pizza like Papa Johns, Donatos Pizza and others in the category, progressive 'lone-wolf' franchisees have gone as far as creating their own dispersed Twitter accounts that operate independently while the franchisee waits for corporate to catch up.
Another practice that's become popular in larger organizations is to entrust the responsibilities of Twitter community management to college interns, based on the assumption that because they have grown up with digital and mobile technology, they automatically understand the nuances of managing brand communications to sometimes hundreds of thousands of customers. More often than not, this approach leads to the eventual public relations crisis.
Still, other organizations have opted to offload Twitter management responsibilities to their agency partners, essentially moving a channel designed for direct customer communication outside of the walls of their business. This approach is often the culprit behind slow and tedious approval processes that eliminate any hope of responding to customers in real-time.
With new research showing that over 42% of customers who use social media to issue a complaint now expect a response within 60 minutes, you can imaging the this outsourced approach can lead to bottlenecks in customer response.
So what then is the brand to do with Twitter? How can executives gain an advantage for their brands using this fast-paced and hyper-public communication tool?
One approach is to move Twitter straight to the top of the organizational chart.
Keep reading…
Leadership Can Use Twitter to Support a Franchise
Meet Dan Kim, Founder and Chief Concept Officer of the popular frozen yogurt franchise Red Mango.
This restaurant executive is one of the pioneers who not only understands the power that Twitter brings to his franchise system — he makes a habit of using it to directly engage with his customers in a way that converts them into armies of brand advocates.
Using his personal Twitter account he monitors the conversation around his brand throughout each day, consistently interacting with customers on a one-to-one basis while also producing a mix of unique content that highlights his own personality and story.
Dan's tweets typically include everything from creative product photos shared in tweets to poetry, funny videos and lots of gratitude to those to talk with him on the channel.
Here's the powerful part — To date, Dan's built a personal Twitter following that's quickly approaching 1 million — by my count, that's not too shabby of a channel size for a growing restaurant franchise that typically doesn't run spots on television or radio.
Dan Kim is a shining example of how restaurant franchise leaders can tap the power of Twitter and social media as a whole by adopting personal, mobile user habits that result in the building of a proprietary audience.
If you're still not convinced, here are a few things that you can achieve by using Twitter as a franchise owner.
You can create surprise and delight among your customers

– If you watch Dan's stream, you will start to notice that customers with whom he interacts all but gush about him and his company. For Twitter users, having another user with near celebrity status and a verified Twitter account can create a special sense of surprise and delight in knowing that a typically hard-to-access executive takes the time to engage directly with customers. Ironically, it's the sheer brevity of tweets and the speed in which Twitter communication moves that actually makes it possible for busy executives like Dan to cover so much ground in customer response.

You can become a lever for your entire system – Dan's personal Twitter account and the volume of followers seems to work as a lever that boosts interaction with the official @RedMango account. What's interesting to keep in mind is that the amount of Twitter users who follow of the official brand account is less than 10% of the amount of followers to Dan's personal account. This seems to affirm the popular assumption that on Twitter, users are more likely to interact with human profiles as opposed to company profiles.
You can put a face on your franchise – Another possible explanation for the variance in the following from Dan's personal Twitter account to the official Red Mango branded account is that Dan uses his own photo as a profile picture while also working the brand into his user name. The combination of this humanized approach to Twitter with a recognizable brand name creates a sense of transparency around the brand itself. It's incredibly hard to think of Red Mango without also seeing a mental image of Dan's face.
You can make the ultimate call – While I've only met Dan personally once after seeing him talk at a restaurant conference, you can tell that he's an executive leader that embraces collaboration and steers away from micromanagement. But, with that said, he's still the chief and ultimately most major decisions flow from the top down. By assigning himself the responsibility of managing both his personal account as well as the Red Mango brand account, Dan has created an environment where the delay in the approval process for any response on Twitter is only inhibited by how fast his brain deliver signals to his thumbs to type a reply on his iPhone.
How To Get Started
Understand this — not every franchisee is ready for Twitter.
Before you go scrapping your blackberry for an iPhone and a barrage of how to use Twitter eBooks, you'll need to ask yourself some tough questions:
Do I actually enjoy talking with my customers?

What social media am I using today?
What habits have I already formed that I can use to trigger this new behavior of checking Twitter?
Have you made attempts to at using social media for your franchise as a personal user? What happened?
Thinking about buying a franchise?
Not sure how much can you afford?

Fill out our Franchise Affordability Calculator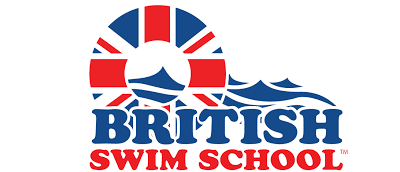 Learn More
All Points Public Relations
Learn More