Buying a franchise is a great opportunity for someone who fits the model of a successful franchisee. Not all people have these traits and the classic entrepreneur, or trailblazer, might not be the best fit. Franchising is about following a system. If you're investing into a healthy franchise they have a proven system that works and are replicating that original business success. But, not all franchises have a proven system. Be careful when investing and make sure you buy the best franchise for you.
If you are asking yourself "Is franchising right for me?", here are the traits of successful franchisees:
People Person
Running any business requires you to work with employees and customers. Knowing how to handle complaints and build lasting, trusting relationships is key to growing a successful business.
Resilient
Growing a business takes time. Even though a franchise has the support, most new locations are opened in different cities or counties. It takes time to build a customer base and reputation.
Proud
A sense of pride is key. Proud franchise owners work hard and believe in their ability to create a successful enterprise.
Passion
A drive for the type of business you own is key whether it's a passion for fitness or food. A great franchisee has a passion for the type of business they own.
Results Oriented
Great franchisees are driven by results. Measuring and tracking your costs and profit are key to squeezing out every penny of profit on your business.
Competitive
There's a drive to outperform other franchisees in your system. Healthy competition is great to motivate and push you harder to succeed.
Humility
Sometimes you don't know what you don't know. Being willing to learn and adapt how you manage your business is key to long term success. Taking lessons from the franchisor or other franchisees will help you grow your business.
Optimism
A glass half-full type of person will be more successful than a pessimist. Problem will arise in your business. Being able to take a positive approach to fixing them will help you build a better business.
Composure
Things will get out of hand at times. Employees will quit, equipment will break and home life may get tough because of the long hours you put in. Staying composed is critical when times get tough.
Buying a franchise might not be for everyone but it is a great opportunity for the right person. These traits are what makes a franchisee great. If the above traits describe you, then you have what it takes to be a successful franchisee. Just make sure you find the best franchise for you. Do your homework and focus on finding a franchise that you can make money in. These traits are important, but they may not be enough to overcome a bad investment.
Thinking about buying a franchise?
Not sure how much can you afford?

Fill out our Franchise Affordability Calculator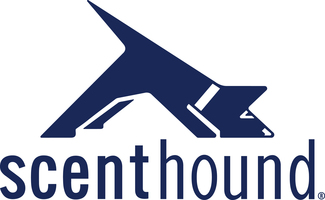 Learn More
Spadea Lignana
Learn More