After having recently attended the 2016 International Franchise Expo, I was struck by the number of startup franchisors exhibiting and extolling the benefits of their franchise opportunity and was impressed with a number of the franchise concepts. If some of these franchisors have the proper leadership and necessary capital (emphasis on capital) I believe they can develop successful franchise programs. A number of these startups are built upon a foundation of multiple corporate locations, which is an important predictor of future franchise success. However, an important requirement for a successful startup franchise system is having enough capital to fund the growth of the franchise.
There are three major ingredients franchisors need to build a successful franchise system:
A sound business concept that offers branding capability and enables franchisees to earn a reasonable ROI.
Franchise leadership with strong business experience, sound judgement and a willingness to adapt when necessary.
Having sufficient working capital in order to launch the franchise, recruit franchise candidates and support and administer a growing franchise network.
Although, each of these items are critical in their own right, I've found that a frequent cause of franchise startup failure is item 3. Without the capital to build, launch and develop the new franchise program the task can be daunting. Even if new franchisors lack the experience or skills necessary to operate a successful franchise the right amount of capital can enable them to acquire these skills. On the other hand, a charismatic and skillful leader without the capital to grow and manage a startup franchise company, can have difficulty.
Startup franchisors needs to carefully invest and preserve the capital available to meet the company's franchising objectives. This starts with building the ingredients of the franchise program without devoting the bulk of available capital for legal fees, manuals, marketing materials and the like. Too often, a startup franchisor spends a large amount of capital on the franchise before even launching the new program. There are a number of components to starting a franchise however, it's not nuclear science. There are numerous resources that can provide guidance.
My advice to businesses considering franchising their business:
Have enough capital to build, launch and develop the new franchise. Depending upon the type of franchise, the capital requirements for all phases can range from $100,000 to $200,000+.
Companies with a strong base of corporate operations should leverage their experience and assets to prepare for franchising. This would include developing a prototype franchise operations manual, franchise marketing materials and website development.
The FDD and operations manual are the initial requirements.
Be wary of spending too much on consultants that sell a bundle of various services. Some will franchise a business for $50,000 while others will cost you $100,000 and more.
Shop around for services and don't be overly impressed with slick websites and claims of industry expertise. There are a number of consultants that charge a reasonable price for franchising services and can provide the same expertise as the large firms.
Research and locate your own franchise attorney and be cautious regarding referrals from consultants.
Remember, building a franchise startup requires the necessary tools but it's just the beginning of a long journey. Generating qualified franchise candidates take time, money and patience.
My advice is to do your homework and if you have to exhaust the bulk of your capital to constructing the franchise consider waiting until you have the required amount.
---
Thinking about buying a franchise?
Not sure how much can you afford?

Fill out our Franchise Affordability Calculator

Learn More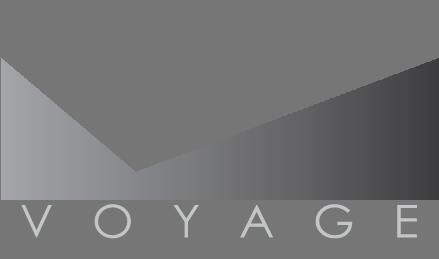 Voyage Franchising
Learn More