Another of the many due diligence topics you need to explore and research for discussion with a potential franchisor is Vendors/Suppliers. This is especially true for most business in the franchise industry. All of them require a solid, reliable network of vendor contacts. These are the people who will be providing the initial and ongoing products and services to your franchise.
The types of vendors who will service your business depend on your franchise type. For example: a food service franchise will not require the same set of vendors as a fitness studio. Certainly, the franchisor will already have a network of vendors in place based on the needs of their primary location. But how would that help you if you plan to open a franchise in a different state? That's just one of the questions you'll want to a straight answer about when you talk to the franchisor. Below are several more.
Vendor Questions for the Franchisor
For any required/specialty items needed to open and run the franchise, will they provide a list of the company contacts they already use, that you will need to contact as a new franchisee? Or will they (franchisor) handle getting you set up with the vendor?
Are the primary vendors for all required equipment and services nation-wide? Do they service the region/state where your franchise will be located? Is there a designated customer service representative and valid/current contact info? Are customer service/support hours limited or 365/24/7?
Does the franchisor have/provide guidelines to help you find local vendors for the products and services you will need?
Obviously there are myriad products and services you will need, and cases where it makes better sense to establish contact with a vendor and set up an account in your local area. As mentioned, vendor selection depends greatly on the nature of the business, so some of these questions may not be applicable for your research.
Vendor Selection Criteria for the Franchisee
Is this a nationwide vendor? If not, do they at least service the states/regions where you plan to have franchises?
Is there a designated customer service representative and valid/current contact info? Are customer service/support hours limited or 365/24/7?
Is there a supply chain management system in place?
Do they perform their own equipment maintenance or is a 3rd party required?
Do they have an online ordering system in place?
What advantages do they have over their competition?
How many employees do they have?
Is the vendor's company private or public?
Can they provide annual sales for the past two years?
What are their payment terms?
What is the return policy?
Do they have bulk discount programs?
How will they support the sale of your products or services?
Is the vendor planning to participate in co-operative advertising?
Can/will they provide (if applicable to vendor):
A Certificate of insurance?
A Dunn and Bradstreet report?
A BBB (Better Business Bureau) Report?
A List of current clients and references?
Advertising literature?
Their wholesale pricing list?
Keep in mind that once you have started the ball rolling (by signing the Franchise Agreement), you'll need to start lining up vendors/suppliers fairly soon thereafter, and long before you are ready to open the doors for daily operations. The sooner you get started, the sooner you can establish friendly vendor-client relationships, which can be leveraged into discounts and other perks down the line – which can be extremely valuable for getting your ongoing supplies.
Thinking about buying a franchise?
Not sure how much can you afford?

Fill out our Franchise Affordability Calculator

Learn More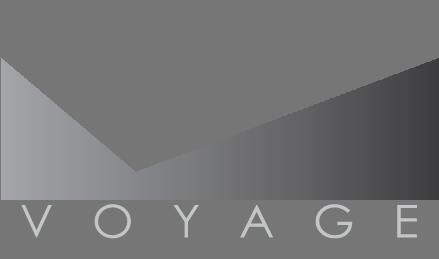 Voyage Franchising
Learn More