Grading the Best Franchise Deals of 2013 on Social Media Sentiment
Published on March 24, 2014
Share
Tweet
Share
Each year, the folks at QSR Magazine release a ranking of the best Franchise Deals for limited service franchise systems.
You can visit the original article to find out more details on things like franchisee fees, unit count and a variety of other helpful information.
But if you plan on investing a big part of your heart, soul and budget dollars in buying into these systems, it's important to learn what the public thinks about brands, right?
In order to find out, we partnered with Netbase Solutions, a provider of social media analytics and intelligence who works with multi-unit brands like Taco Bell and Arby's. Using their system to pull back data on social media mentions, conversations and general customer sentiment, we took a deep dive into the five franchise deals that topped their list.
These systems included:
Tin Duram AsiaCafe
BurgerFi
Fresh To Order
Taquerias Arandas
Menchies Frozen Yogurt
What We Learned in Our Analysis
The most talked about best franchise deal in terms of the volume of social media mentions and overall impressions online goes to Menchies Frozen Yogurt.
While this brand was ranked at the bottom of the top five by QSR, the company seems to be doing an amazing job of getting their customers to talk very positively about them on social media sites like Facebook, Twitter and Instagram, capturing just over half of the total percentage of mentions in the set.
While the overall volume of conversation is about a third of Menchies, BurgerFi came in at a very close second place in terms of customer sentiment. This Florida-based franchise focuses on the 'better burger' category by serving all-natural, grass-fed burgers which is likely an indicator that their customers appreciate the play on natural ingredients and are willing to share their delight with the products to their friends on social media.
What is the 'Passion Intensity' metric and why does that matter?
You'll notice that the number three position belongs to Fresh to Order, a Georgia-based concept that also aligns with consumer demand for Chef-inspired freshly prepared entrées, panini sandwiches, soups, and salads.
What was most interesting about this brand was its unbelievable Passion Intensity score of 74%.
Netbase measures passion intensity by looking at the difference between different keywords that indicate the intensity of positive or negative sentiment in each social media mention. For example, words like 'okay' or 'like' are scored slightly lower than words like 'love'. The same is true in the inverse for words like 'poor', 'hate' or the always dreaded instances of 'sucks'.
In the case of Fresh to Order, while a limited amount of consumers are talking about the brand, the ones that are appear to be very passionate about their experiences and primed to be strong customer advocates on social media.
What Can I Take Away from this analysis?
There are a few key points to consider when you evaluating your next franchising move.
First, while all the business metrics absolutely do matter when you are considering your investment, it's also important to remember that you will be buying into a business and brand that will ultimately have to pass the customer test.
Paying attention to the social media sentiment that surrounds each franchise deal you evaluate can give you a snapshot of just how successful the system has been in terms of providing products, menu innovations and a brand position that will keep customers coming in, over and over again.
It's also important to consider that the franchise deals on this list that have the highest overall volume of conversation have likely invested in their own corporate marketing programs. There may be local marketing programs available as a part of your franchise agreement that can help you jumpstart each location that you open, shorting the lead time on your locations' success.
How important is social media and marketing support to you when you are evaluating a franchise deal?
Thinking about buying a franchise?
Not sure how much can you afford?

Fill out our Franchise Affordability Calculator

Learn More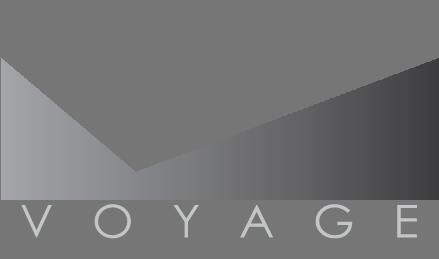 Voyage Franchising
Learn More