Getting Started as a Franchisee: After You Buy/Before You Open
Published on March 20, 2015
Share
Tweet
Share
Once you've purchased a franchise and signed all the paperwork what's next? Certainly your franchisor will be able to give you a list of things you need to do before you open the doors to the business. Most of these are tasks are spelled out in lengthy detail in the Franchise Agreement (FA). While you'll need to read the entire document at some point, here's a brief overview of the most important tasks you'll need to attend to.
Taxes, Licenses, Permits, and Insurance
Your franchisor will require that these items be in place as early as possible after you buy the franchise. You need a tax ID before you can get a business license, which is required to get insurance; insurance is required before you can get a permit for construction/build-out of the site.
Financial Team and Accounts
Unless you or a designee have the financial expertise to handle the books for the business, you'll need to hire and account and likely a CPA to ensure that all bases are covered. Specifically, the franchisor will want you to set up a Chart of Accounts (COA) to keep track of all business-related financials. They can provide a template for how they want you to set it up, to ensure it is consistent with their own COA.
Site Selection and Approval
Your franchisor can provide some guidelines for ideal locations for the business, based on their own experiences. You'll then need to do some legwork/actual site visits to ensure the location is suitable. You might want to pick up to 3 locations (1st, 2nd, 3rd choice) in case one of your choices doesn't work out. Submit your proposal for each site for the franchisor's review and approval. Consider hiring a local real estate attorney to ensure there are no pitfalls with leasing, etc.

Purchasing Equipment and Supplies
Once you have secured a site for your business, you'll have a place to put the equipment and supplies you need to get the business up and running. The franchisor will provide a list of the specific equipment you need. Likely they can also provide contact information for nation-wide vendors that service your local area. Beyond the franchise-specific equipment and supplies you'll need, don't forget the small stuff – office equipment and supplies! You'll need everything paper, pens/pencils, paper clips, scissors, etc. in the first few weeks of setting up your location. Don't rely on your stash at home for these items. In fact, start by making a list of all the items you have been using from your home office. Your list will serve you well when shopping for these items for your business office.
Marketing
This category includes myriad sub-tasks depending on the type: Social Media, paper-based (coupons, flyers, post cards, direct mail, etc.), and signage (grand opening banners, indoor and outdoor brand signage, and possibly TV/Radio advertising. Your franchisor can advise. They usually have their own tried-and-true methods of marketing and advertising. Much is based what your budget will be.
Recruiting and Hiring Staff
Beyond the back office staff you'll need, if your business will require front-of-house employees (receptionist, restaurant host/hostess, or back-of-house staff (cooks, dishwashers, etc.) you'll need to hire these folks ahead of time. Hiring can take 4-8 weeks depending on the skills required. Hiring a salaried General Manager takes longer than hiring an hourly food server. Despite popular opinion, it's NOT free or cheap to run a "Help Wanted" ad, not even on Craigslist or Snag-a-Job. Rates depend on your location/city/region. Do your research!  Get job descriptions and sample hiring ads from the franchisor.
Ready, Set, GO!
Like any worthwhile endeavor, getting a franchise ready to open for business is no quick and easy task. It takes time (reading, researching, filing out papers and forms, etc.) and a lot of physical effort (site visits and inspections, phone calls, in-person and online research, interviewing, etc.) Your Franchise Agreement (FA) will tell you exactly what you need to do and how much time you'll have to do it to get the doors open – anywhere from 3-6 months from the signing date. Keep in mind that you will also need to attend franchisee training (1-4 weeks) within that same timeframe.
Thinking about buying a franchise?
Not sure how much can you afford?

Fill out our Franchise Affordability Calculator

Learn More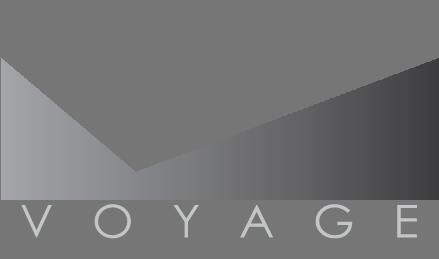 Voyage Franchising
Learn More