Five Off-premise Catering Sales Tactics Every Manager Should Know
Published on March 31, 2014
Share
Tweet
Share
When we talk about the 5 Pillars of Restaurant Catering at the MMS Catering Institute, active selling is the one pillar of focus that has the power to truly lead your restaurant catering business forward. To properly service your catering customers, your catering sales team needs to become very good at business-to- business selling. You will need to build key relationships within your community and its corporate sector, and you will need to become experts at feeding your customers where they live, work and play.
Every day, in every city across North America, people are having meetings, celebrations, seminars and many other types of events that require catering services. To reach these potential catering opportunities, your sales team(s) must understand the following key catering sales tactics that are designed to showcase your team as brand ambassadors for your catering products and services throughout the communities you serve.

1. Sample selling: The Promo Package. Being in the food business, the best way for people to get to know your products and services is to provide tasting samples to those you are trying to sell to. This can be done through your delivery drivers, who are already out in the community canvassing for leads while they are looking for new businesses to sell to.
Your sample offering should to be in a fixed package and should be consistent each and every time. Keep in mind that the objective of this sales effort is not to buy your prospects breakfast, lunch or dinner. It is simply to introduce them to your products and services.Deliver these sample packages at off-peak hours and establish policies and procedures for your sample-selling program. Promotional packages should always be scheduled around your main meal times and the package you send should be standardized across all your restaurants.
If you do a good job of packaging your sampler product, you will get your prospects to think of your brand the next time they need catering services. When this happens, make sure your internal catering team members are experts at taking catering orders and executing those orders in a way that leaves your customers satisfied and happy.
2. Cold calling and telephone work.While cold calling is an old-school method of sales, in the case of selling catering services it really works. If you have a well-known brand in your community, cold calling can be an effective and powerful tool for lead generation and market awareness. Train your catering sales team on the art of cold calling and giving them a sales script they can follow. If you're an operator with 100+ units, consider outsourcing your cold calling services to a lead generation company. There are many to choose from.
Cold calls and traditional telephone work are great ways to find out information about your potential catering clients. Telephone work is also a great way to keep up with your current customer database. This serves a different purpose than cold calls because it's about rewarding your customers who are already using your catering services. For example, if you reach out to a customer who hasn't ordered from you for a while, you can find out why and whether or not they had a bad experience from you or perhaps they moved to another company. If the catering client has moved on, find out who the new person is and re-start the connection by offering them a promotional sample package. Additionally, you can now call your previous contact with the aim of re-establishing the relationship as well, at their new place of employment.
Keeping on top of these changes takes ongoing effort, but I cannot say enough about the positive benefits you will receive by being diligent and consistent on the phone. The telephone remains an important tool for your brand and you should not be afraid to use it.
3. Traditional Advertising.This medium is being utilized more and more by major brands looking to increase the visibility of their off-premise catering programs. If you already have a successful brand, you know about all of the avenues of traditional advertising available to you. Use billboard, radio and/or television ads to deliver a strong brand message surrounding your restaurant's catering program. Make sure each ad has a direct call to action and watch the top-line sales of your catering program grow.
4. Walk-in catering sales.While your walk-in catering customers have the potential to disrupt the flow of your in-store operation, you don't want to lose out on this customer opportunity. To make sure your walk-in catering clients are well serviced, you need to make a decision on how to best handle these sales at the store-level.
The best model when this happens is to direct your customers to an in-store catering specialist who is trained and able to handle these customers with care and accuracy. By redirecting walk-in catering clients to a single point of contact within your 4 walls, you will substantially raise the catering service bar and will have a much better chance at providing a predictable, consistent and scalable catering process. This leads to more trust, which is a key component towards close, a catering sale.
5. Referrals.In many cases, word of mouth is the No. 1 sales tool when it comes to acquiring new catering customers. It is simple to acquire referrals and is extremely effective when prospecting for new customers. As part of your standard customer service process, make a follow-up call for every catering order that is delivered. Ask for more business, and more importantly; ask them to send you a referral!
The goal of this call is to thank your catering customer for their order and to find out if there are any issues that need to be addressed. If the customer is satisfied with the services that your company provided, take the next step and ask for referrals. And if the referral turns into a relationship, take the time to thank your original customer and then give them some kind of compensation for the business. This will encourage them to let others know how great your brand is and creates another opportunity for cross-pollinating your retail business with your catering operations. If you compensate them with a gift card for your retail locations, you continue the sales cycle and drive more traffic into your stores.
It's a win-win for everyone.
Let's talk catering!
Thinking about buying a franchise?
Not sure how much can you afford?

Fill out our Franchise Affordability Calculator
Learn More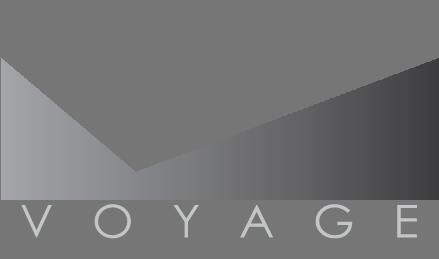 Voyage Franchising
Learn More