Children's Services Franchise Systems Are Growing Up
Published on October 14, 2016
Share
Tweet
Share
The children's services franchise sector is one of the fastest growing within the franchise industry. From our Sample of 106 children's services franchise systems, this sector has seen franchised outlets increase by 12.1% since 2010. Children's franchises represent only 2.1% of the industry outlets but account for a staggering 6.3% of industry outlet growth.
Our Children's Services Franchise Sector Report provides an analysis of this dynamic and multi-faceted franchise sector.
Click Here to Find the Best Children's Services Franchises or Contact our Team by Chat, E-mail, or Telephone.
There has been a high number of franchises that utilize FranchiseGrade.com data obtained from a cross section of Franchise Disclosure Documents. The report based upon 106 Children's Service franchises, includes benchmarking, performance and comparisons to overall franchise industry and Personal Services franchise sector data. Applying FranchiseGrade.com's Franchise Performance IndexTM to the children's franchise sector enables a variety of users including prospective franchisees, financial firms, attorneys and academic institutions to gain a perspective and industry overview unavailable anywhere else.
The businesses that comprise Children's Services include a variety of business sectors that provide services to children. We have broken children's services into four general categories:
Educational Services
Child Day care
Sports & Fitness Training
Enrichment & Arts programs
Children's educational and tutoring services in the United States are represented by over 7,200 businesses and a significant number of individual proprietors. Tutoring and test preparation providers generated over $65 billion in revenues in 2012. (GSV Estimates) According to Global Industry Analysts, Inc. (GIA) a market research firm, the global private tutoring market is projected to surpass $102.8 billion by 2018. GIA reports that the private tutoring market is being propelled by education systems unable to satisfy the various needs of students combined with a desire by parents to obtain the best education for their children.
According to the U.S. Census Bureau the children's day care service sector consists of 75,000 establishments generating $33 billion in revenues. The industry includes about 53,000 commercial facilities with combined annual revenue of $20 billion, plus about 21,000 facilities run by nonprofit organizations with combined annual revenue of about $13 billion. Major companies include Bright Horizons Family Solutions, Knowledge Universe, and Learning Care Group. According to First Research the children's day care industry is highly fragmented. The top 50 companies generate less than 20 percent of the revenue. IBIS World predicts that the children's day care industry is projected to reach revenues of $46.8 billion in 2012.
Sports and Fitness Programs includes fitness centers, health clubs, gyms and instructional and recreational sports programs. According to IHRSA, (the 'International Health, Racquet & Sports Club Association') there were 30,500 Health Clubs in the United States in 2012 with 50.2 million members that generated $21.8 billion in revenues. Health club fitness membership and revenues have grown steadily from 2005 to 2012.
In terms of children participation IHRSA reports that health club members under the age of 18 grew from 3.8 million in 2007 to 6.1 million in 2010. The demand and popularity of fitness and sports training for children is attributed to a number of factors; a reduction in school budgets that fund sports and fitness programs, increased child obesity, health benefits and a boost in confidence and relationship building that children receive.
Children's Enrichment and Arts Programs includes various cultural, arts and enrichment programs for children. According to the U.S. Census Bureau, there are more than 74 million children in the United States. This number is projected to grow to 80.3 million by 2030. The average expenditure per child for education, childcare and related services in the U.S. averages approximately $2,300 per child per year for children 8 years of age or younger. All the while budget cuts in school systems throughout the United States have resulted in a decrease of music, art and other cultural enrichment programs.
The top 10 Children's Services franchise systems are:
1.    Primrose Schools
2.    Goddard School
3.    HappyFeet Legends
4.    TSS Photography
5.    Learning Experience Childcare
6.    Kid to Kid
7.    School of Rock
8.    Eye Level Learning Center
9.    Creative World School
10. Guard-A-Kid
There are a number of franchise systems within the Children's Services sector that may be the right fit for you such as Kumon Math & Reading Centers, Mathnasium Learning Centers, Sylvan Learning Centers, Bricks 4 Kidz, Club Z!, FasTracKids, Gymboree Play & Music, Little Gym, My Gym, Kiddie Academy, Rainbow Academy, Mad Science Group, Young Rembrandts, Abrakadoodle and many more.
E-mail us at [email protected] and we can support your due diligence efforts to find your franchised business investment.
Thinking about buying a franchise?
Not sure how much can you afford?

Fill out our Franchise Affordability Calculator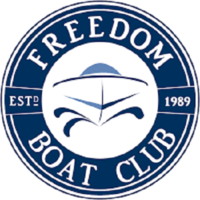 Learn More