I love the movie The Departed. Such an all-star lineup of Martin Scorsese, Jack Nicholson, Martin Sheen, Leonardo DiCaprio, Matt Damon, Mark Wahlberg and Alex Baldwin makes this movie one of the best ever.
There's a scene in the movie when Billy Costigan (played by Leonardo DiCaprio) is sitting in a counseling session with Madolyn (played by Vera Farmiga). He's talking about his experiences working with Mr. French, a hitman for the mob.
He says "You sit there with a mass murderer. A mass murderer. Your heart rate is jacked, and your hand… steady. That's one thing I figured out about myself in prison. My hand does not shake … ever."
Here's a link to the video.
This scene and that insight into his own behavior are the embodiment of the owning a business. Minus the mass murderer of course! It is an amazingly concise way to describe the life of a successful business owner.
The point he's making is that he's living in a crazy, messed up environment. Everything around him is not what he expected. He is uncomfortable, feels out of place and he is sometimes terrified.
But his hand does not shake . . . ever!
His statement is about being cool on the outside while everything is going crazy on the inside. Holding it together despite being on the edge of disaster. Owning a business, especially in the early years can be just like that.
As a business owner, you're making hundreds of decisions daily. You have tough choices to make that can affect the company positively or negatively. On any given day, you wear multiple hats. You're the salesperson, the bookkeeper, the bill collector, the councilor to your employees, the fireman and much more. There are days that you're downright terrified. Your daily life can be uncomfortable because your business is always front of mind. Your business can affect your personal life. You're working on weekends, missing family events and risking relationships. You put in 12-hour days and spend sleepless nights thinking about what you did, didn't do, or should do.
But every good business owner's hand does not shake . . . ever!
When you're in front of customers, at a tradeshow, talking to debtors or chasing clients that owe you money, you're calm, cool and collected on the outside. You're poised and convey a level of confidence that lands the next big sale. You make customers feel satisfied and show leadership to your employees.
Owning a business can be one of the most rewarding and exhilarating experiences of a lifetime. It can also be one of the most terrifying and overwhelming experiences. To be a successful business owner you need to embrace the extremes. You need to make sure that your hand does not shake . . . ever!
Thinking about buying a franchise?
Not sure how much can you afford?

Fill out our Franchise Affordability Calculator

Learn More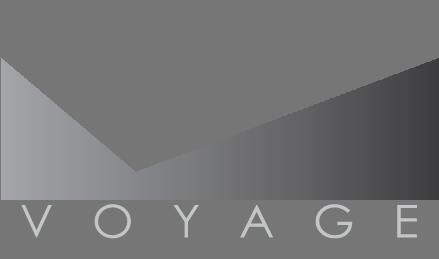 Voyage Franchising
Learn More