If you are looking at designing a website for your local business, there are a number of things you need to take into account before you start. There are hundreds of services that can build websites for your business, but it's not as easy to find a vendor who can create a website that has a great marketing message and a foundation that will allow you to change the content and market the site on the search engines. Having a site that combines all of these components is vital and many web design companies do not combine these aspects to make a successful website that will drive leads and rank in the search engines.
Overall, a great web site has the following features:
Clear and concise marketing message
Numerous calls to action
Software foundation that allows you to change content and optimize pages for targeted keywords
Numerous pages focused on your geographical area and the services your business provides
Web site tracking and analytics
Where do I Start?
The first place to start is finding a software or an application that will be the foundation of your website. Any software that is used must allow you to be able to optimize the different pages of your website for targeted keywords related to your business and allow you to add content via an administration area. If you do not have a foundation in place, it won't matter that your website design is great because you will not be able to optimize it and get it ranked in search result. You also won't be able to add or manage content or hire a service to do it for you. These items are key to your success.
It is our recommendation that you find a web site software that will allow you to make changes to the content of your website and be able to add content over time. These software solutions are known as content management systems or CMS software. For our clients, we highly recommend they use WordPress as their CMS solution.
WordPress is one of the most popular content management systems on the market and thousands of developers and marketing experts use the software to develop and market websites for their clients. The ability to have a foundational software that thousands of developers and marketers can work on is important for your business now and in the future. WordPress has over 25,000 different plugins that can add enhanced functionality to your website which is why we highly recommend using it. A plugin is a component like a photo gallery or registration system that can simply be added to the foundation through a very easy process.
What Makes a Successful Web Site?
Once you have decided on a platform to use to build your website, it is important to understand how to make your website successful. The most important aspect of any website is creating a message that will reach your target audience. One thing to note is that people are looking at your website and looking at you to solve a problem for them or looking for a solution you can provide. So the message on your website needs to answer the question "what can you do for me?" If you simply create a website the tells people what you do and you do not explain how your company benefits the consumer, you're not going to convert as many leads as you would like.
Calls To Action
One of the biggest mistakes we have seen in web development is a lack of Calls to Action. A Call to Action is a command on the site that tells a consumer/visitor what to do.. ie Call Us Today. Fill Out This Form. Click Here to Register. Many times we see great websites that have solid marketing content, but there's nothing on the site to ask for the business. You need to make sure you incorporate calls to action which are places on the site with easy to find phone numbers or forms people can fill out to contact you and request information or quotes.
Web Site Tracking
Building a website and spending time and resources on something that is going to generate leads is not worth much if you are not tracking where the leads are coming from. It is vital that you have a website tracking system such as Google Analytics or other website analytics software to tell you how many visitors are coming to your website and what they are doing. We highly recommended integrating Third Party CRM tools such as Salesforce or even free solutions like Zoho to collect leads and contact information from forms on your website. These software solutions will organize leads so you can follow up on any forms that were filled out or people that have requested information.
Integrate Social Media and Links to Business Directories
We highly recommend that you link your web site to your social media properties like Facebook, Pinterest, LinkedIn and Twitter. If people like you and they like your business, they will go to those places and Like your page or engage with you. It is always recommended that you link to various business directory listings like Yelp or Google Places. We recommend that you encourage your customers to go to your web site and then click over to those business listings to give you positive reviews. More reviews = higher placement in Google Places and will make negative reviews less visible.
Once your site is built and designed, we recommend that you look at your analytics on a monthly basis to determine where people are coming from and what content they are viewing so you can make changes for better conversion.
Good Luck!
Thinking about buying a franchise?
Not sure how much can you afford?

Fill out our Franchise Affordability Calculator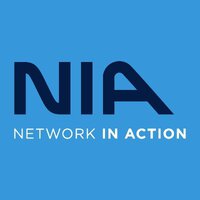 Learn More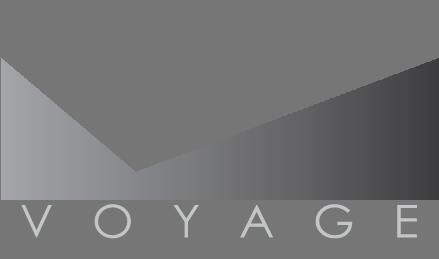 Voyage Franchising
Learn More