Starting your own successful business can be rewarding. You have the opportunity to be your own boss. But it's also very difficult. Success or failure is squarely on your shoulders. According to Forbes, 8 out of 10 businesses fail within the first 18 months. So what makes the other 2 out of 10 businesses successful? Successful business owners have traits that lead to their success. Hard work, passion, creativity and focus are key traits of every business owner, so why are some successful and others fail?
The most successful business owners follow these five tips:
Have a plan.
You always need to have a plan, where you see your business, what do you sell, pieces like that need to fit together to create an overall plan. Before you start is, another question is do you have experience in that  type of business? Many people expect to build a successful business because it is their dream, but without the experience in the type than it is a likely chance that the dream will go down if the business fails. You need to consider if there is a market to sell in your area, and if people will be able to use the services you are selling.
Have the capital to succeed.
The next tip, is having the financial equity available to help your business succeed, by not underestimated your initial startup costs, as well as remembering it may take at least 3 months before your business hits the black, meaning you need to having money to pay all bills and wages during that time you may be able to survive the first year that usual closes other businesses.
Know your market and customers.
Do you know how to market what you're selling? Can you market better than your competition? Can you afford the marketing campaigns? Consider these questions and do the research before investing in a business.
Knowledge and expertise.
Every business is different, so if you don't have previous knowledge of the area then research until you are an expert because you will be competing with some.
Keep it competitive and adapt.
Businesses constantly grow and evolve, so if you don't keep up you may be left behind as your competition speeds away.
What about a Franchised Business?
Franchising offers a helping hand that includes all of these tips; they make sure you can afford to open the business, that you have the marketing assistance and training to succeed, as well as creating a team of experts to help you stay competitive. A franchised business already has years of experience within the field, as well as financial statements showing the exact estimations of the financial capital you will need available to succeed. Be it the first time business owner, or the seasoned entrepreneur, a franchise may increase your chance of being a successful business.
Franchise Grade Honor Roll
Fast Undercar
Fast Undercar states that they are "a wholesale distributor of automotive aftermarket undercar parts that provides immediate delivery to professional installers of all types."
How much does a Fast Undercar cost to open?
Their investment range is $485,000 to $859,500 which includes a low franchise fee of $10,000 to $20,000. Fast Undercar has one of the lowest royalties in the automotive sector at 4%. They offer an exclusive territory of 150 automotive repair businesses and provie a 7 year franchise term. As a newer franchise concept they've opened 6 outlets and disclose detailed financial information from their franchisees. Click here for more details.
TWO MEN AND A TRUCK
TWO MEN AND A TRUCK states that they are "Your professional movers you can trust for your next home or business move with our team of 4000 movers, 2000 trucks, and a 96% referral rate."
How much does it cost to open a TWO MEN AND A TRUCK franchise?
TWO MEN AND A TRUCK has a low royalty of 6%. Their initial investment is $178,000 to $600,500. They offer an exclusive territory of 420,000 people. They have opened 61 new franchises since 2010 and have a turnover rate that is 50% less than its competition. Click here for more details.
Renew Crew
Renew Crew states that they are "the nation's leading pressure washing franchise. We not only clean outdoor surfaces, we protect them, too. All products are eco-friendly."
How much does it cost to open a Renew Crew franchise?
Their investment range is $35,300 to $71,125 which includes a low franchise fee of $12,500. Renew Crew has a low royalty of 6% and national advertising rate of 1.5% Renew Crew also provides financing for new franchisees. They offer an exclusive territory of 400,000 people and provide a 10 year franchise term. Renew Crew has opened 25 new franchises in recent years. Click here for more details.
Start Now
Starting your own successful business can be a rewarding and life changing experience. Franchising may give you that competitive edge you need to succeed. If you consider buying a franchise business, do your homework. Ask franchisees questions, review consumer satisfaction and take your time in searching for the right franchise that can give you the support and financial success you are looking for.
Thinking about buying a franchise?
Not sure how much can you afford?

Fill out our Franchise Affordability Calculator

Learn More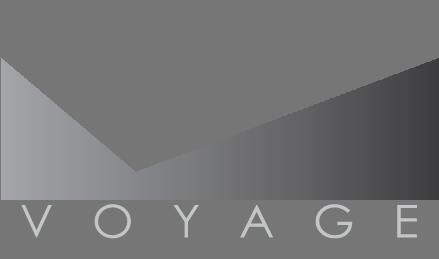 Voyage Franchising
Learn More