5 Lessons Every Franchise Owner Can Learn From Ryan Leaf
Published on January 16, 2015
Share
Tweet
Share
Leading up to the 1998 NFL Draft, the world was a buzz as to whether the Indianapolis Colts would draft Peyton Manning or Ryan Leaf.  The Colts ultimately decided on Manning, and as they say, the rest is history.  The San Diego Chargers picked Leaf.  He did not last very long in the league.  And now he resides in prison.
In hindsight, this seems like a most absurd discussion. 
Peyton Manning will go down as one of the greatest quarterbacks of all time. 
Ryan Leaf will go down as perhaps the biggest bust. 
Both had significant opportunities in front of them.  And both had equal or close-to-equal talent. 
So what was the difference maker?
While many theories exist, surely there is one thing we can all agree on:  Manning stays out of his own way.
In life, in sports & in business, opportunities come and go.  Half the battle is being prepared to take advantage of those opportunities that are worthy, and walking away from those that aren't.  When you don't get out of your own way, though, you can't tell the difference between the two.
Below are 5 ways you as a franchise owner can stay out of your own way and take advantage of good opportunities in front of you:
Don't overcomplicate things:  We often complicate what is to "do business."  We mistakenly think that it is magic.  And that the ultra successful have figured something out that the rest of us have not.  In reality, business is simple.  Figure out a problem that people are having, and come up with a solution.  If there are enough people with the problem, and your solution works, you have the makings of what could be a very successful business. 
Be sure to understand the business:  There is a false mystique to entrepreneurship.  Many love the idea of being a small business owner more than they love the process of being an effective owner.  Owning a successful small business is not the hype it is cracked up to be.  It is not always fun.  It is not always fun owning a business.  In fact, I would argue that some of the best businesses and business owners have mastered the art of boring.  That's right.  Their businesses are boring, but profitable.   Be boring.  Be profitable.
Maintain a stick-to-it attitude:  No matter what type of business you own, tough times will happen.  It is just a part of being a business owner.  Often, the difference between someone who fails v. succeeds is in how long they stay in the game.  This is not always the case, but you must have a stick-to-it attitude that helps you through the rough patches of your business.
Be direct with people:  Being an effective leader and owner requires open and direct communication between and among your staff.  Too many owners lack in this department.  They avoid tough conversations.  Fail to set clear objectives.  And avoid open and communication with the people that play such a big role in their business.  Most owners want to be liked by all of their staff.  A noble goal.  But it is far more important to be respected.
Read and keep reading:  I am amazed at the number of owners that don't read about business.  Learning does not stop with business ownership.  The best owners understand this, and consistently seek out new knowledge to help them grow as business owners.  This has a big impact on business.  It sends a great message to your staff, and you will be amazed at the things you pick up by reading a little each and every day. 
There are certainly other ways Owners get in their own way.  I am curious, what are some of the ways you have seen and best practices to avoid it?
Thinking about buying a franchise?
Not sure how much can you afford?

Fill out our Franchise Affordability Calculator

Learn More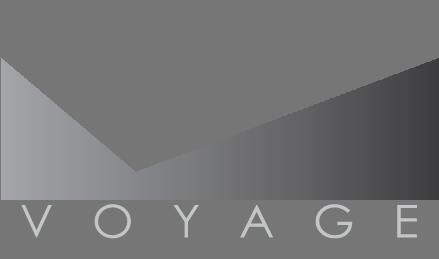 Voyage Franchising
Learn More