3 Keys To Commercial Real Estate Financing For Your Franchise
Published on March 10, 2014
Share
Tweet
Share
So, you decided to buy into a franchise system – one that you have some passion for and one that you think your skills and experiences will make a great success.
And, you are not alone. According to an Entrepreneur.com article last December;
"Franchise growth topped 1.5% in 2012 (the first growth since 2008) and 1.4% in 2013 and is expected to continue this upward trend in 2014."
Further,
"Total 2013 sales from the sector were expected to reach $802 billion, up 4.3 percent from 2012."  Which is one of the highest revenue growth industries in the world today.
No better time to jump in with both feet.
Now, you got the approval from your franchisor and you have begun your search for the perfect location for your new business as you know your location matters almost as much as your choice in your franchise.
But, there still remains many questions like "How much can I afford?" or "How much can I get approved for?"
When beginning your property search, you also have to consider, at the same time, how you plan on financing that purchase as what (or how much) you will be approved for will limited where and what real estate you can buy for your franchise.
Financing Your Commercial Real Estate Purchase
Not all franchisees need commercial property. But, if yours does, it will be the largest single transaction you are likely to ever undertake regardless if you plan to buy land and construct your own buildings or plan to purchase existing, free standing property.
In either case, there are 3 major issues that you need to consider when buying property and ultimately getting a commercial business loan to do so. And, it does not matter what lender you use from community and national banks, the SBA, private real estate financing companies or from your franchisor:
1) Affordability: For any commercial or business loan, you will only be approved for what you can afford. All lenders look at your anticipated operating profits (revenue left over after all other business expenses are covered) to determine how much your business has to service loan payments. And, it is from this amount how they determine what you can afford.
Example: Let's say your franchise expects to cash flow in operating profits some $5,000 per month after salaries, marketing costs, inventory expenses, etc.
This means that your business has this $5,000 per month to service or make payments on your real estate loan.
Now, let's say that you want to purchase property (or are searching for property) that will cost $750,000. If you expect a loan at 10% for 20 years, your monthly payment (both principal and interest) will calculate out to approximately $7,238. But, if you only have $5,000 to make loan payments, you cannot afford property in the $750,000 range.
If you drop your price range to say $500,000, your anticipated payment would be about $4,825 – within your range. But, this still might not get your loan approved given that most lenders want to see some cushion in your cash flow in case you have a bad month or two. They still want to ensure they get their payment should your revenue dip say 10% or more from time to time.
If you assume a 10% cushion in your monthly cash flow, your monthly payment ability would be around $4,500 and would result in a maximum loan amount of about $466,000.
Keep in mind that you can do some things to increase your loan amount by negotiating your interest rate down, increasing your down payment (see below) and/or extending your loan term.
From the SBA;
"The lender will consider the cash flow from the business, the timing of the repayment, and the probability of successful repayment of the loan before making funds available."
2) Down Payment: All commercial lenders will require some form of down payment. This down payment goes towards your purchase price but, in the eyes of the lender, ties you more closely with their loan. Thus, they feel that if the going gets tough, you will be less likely to walk away from the loan given your personal stake in it.
At a minimum, all lenders will require at least 15% to 20% down and, in this economy given weak consumer spending and low property values, many lenders may require more – from 30% to 60% down – depending on what else you bring to the deal.
That's the bad news.
The good news is that the more you can put down, the more your business can afford – more it can afford in the property that it plans to purchase as well as more in the loan amount that it can be approved for.
Also know that for larger loan amounts and longer loan terms, the more risk the lender will be perceived to have and as a result will require more in a down payment.
From RealEstateABC.com;
"For a traditional acquisition loan in which the borrower is buying a new property, banks usually require a down payment of 20-25%." So for a $600,000 acquisition, the borrower will need to come up with $120,000-$150,000 for the down payment.
Some non-traditional loans will allow the borrower to make a smaller down payment, maximizing the loan-to-value (LTV) at 85-90%. Such loans are generally not bank loans, but are offered by direct commercial lenders or pools of commercial investors."
3) Other Costs: Paying principal and interest and coming up with a down payment is not the only cost that your franchise will face. All lenders will require that you cover all the closing costs – costs associated with commercial appraisals, title searches and policy costs, origination fees, points and so on – costs that will have to be paid at closing out of your pocket (on top of everything else). On average, you can expect these closing costs to be in the range of 3% to 5% of your loan amount. Thus, if you plan on a $500,000 business loan, your out of pocket costs at closing could range from $15,000 to $25,000.
Further, should you be thinking about starting with a construction loan to purchase raw land and build your own facilities on it, know that you will essentially have two different commercial real estate loans – both with their own closing costs.
The first loan would be a construction loan to 1) purchase the land and 2) to provide a commercial line of credit that your builder can draw on as it constructs your buildings.  This loan will have its own set of closing costs that you will have to pay upfront – not to mention the monthly interest payments while construction is ongoing.
Then, when construction is completed, you will take out a second loan – a commercial mortgage – where your business will then begin to make those monthly payments described above. But, this loan will also have additional closing costs – cost that you will have to pay upfront.
From Bank of America's Commercial Real Estate Lending Department;
"Closing costs such as flood certificate, title fees, appraisal fees and filing fees apply. You'll be provided a list of fees at closing. Fees per loan will vary."
Conclusion
Know that buying commercial real estate is not easy or inexpensive. But, if you go into the transaction knowing both the requirements and the costs, you can better determine what type of property your franchise can afford, where that property can be located and ultimately your chances of getting your financing approved.
Then, from that point on, it is up to you how far your franchise can go.
Thinking about buying a franchise?
Not sure how much can you afford?

Fill out our Franchise Affordability Calculator

Learn More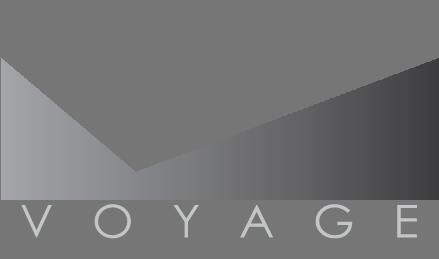 Voyage Franchising
Learn More