Soccer Shots Franchisor Profile

About Us

THE HISTORY OF SOCCER SHOTS

Our founding partners, Jeremy Sorzano and Jason Webb, were soccer teammates both in college and professionally. They formed Soccer Shots® in 1998 after recognizing a lack of quality soccer programs for children under age 8. They shared an entrepreneurial spirit, a deep love of soccer and a passion to inspire children to live fit and healthy lives.

The success of Soccer Shots in Charlotte, NC, and Harrisburg, PA, where Sorzano and Webb first launched their businesses, led to several of their friends and former teammates wanting to get involved. In 2005, Soccer Shots began franchising and opened its first four franchises in OH, DE, FL and PA. The business opportunity began to attract more soccer entrepreneurs, and Soccer Shots has enjoyed growing around the country and into Canada.

In May of 2009, Justin Bredeman, another former college soccer teammate, became the third Soccer Shots partner. Justin brought with him eight years of experience from Auntie Anne's, Inc., a pretzel franchising company, where he led a team that supported nearly 800 franchise units. His deep understanding of the franchise business model also comes from the knowledge gained from his five years of owning and operating a Soccer Shots business of his own.

From its humble beginnings, Soccer Shots has grown beyond Jeremy and Jason's biggest dreams, with over 190 territories across 36 states. In 2017, more than 350,000 children participated in Soccer Shots.

The business is consistently recognized by Entrepreneur Magazine as the #1 Children's Fitness Franchise in the U.S. and today, Soccer Shots is positioned as the best-in-class children's soccer program with a focus on character development.

And while the accolades are appreciated, our mission remains focused – positively impacting children's lives. Soccer Shots Franchising, LLC is based in central Pennsylvania, just east of Harrisburg.

Recently, Soccer Shots has been named the official 2 to 5-year-old soccer program of US Youth Soccer- the largest youth sports organization in the county with over 6,000 local clubs in 55 state associations. This national recognition provides our franchisees with the opportunity to partner with USYS clubs at the local level.
Our Ideal Candidate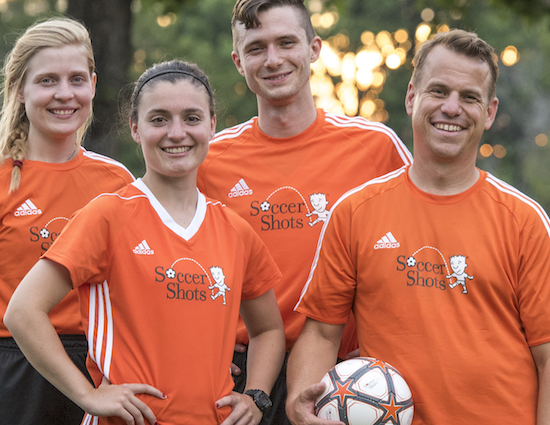 There are two types of Soccer Shots owners – Owner/Operators and Executive Owners. Executive Owners typically focus on the vision and long term planning for the business, leaving the day-to-day operations to hired team members.
Successful Soccer Shots franchisees are:
Humble, hungry and smart
Multitaskers
Leaders/team builders
Growth-oriented
Interested in making a difference while making a living
Owner/Operators are typically hands-on with the business. They may hire a program coordinator and/or director, and typically hire several coaches. They perform day-to-day duties like:
Scheduling (classes, coaches)
Finance (accounting, payroll, budgeting)
HR functions
Selling
Marketing
Organizational management
Account management
Backgrounds of current franchisees:
Entrepreneurs/business owners
Former educators and coaches
Sales people/account managers
Business executives
Those with a passion for impacting children
Marketing professionals
Stay-at-home parents
Administrative professionals
This is a full-time commitment to owning a business.
Our Support System
BUSINESS CONSULTING AND LEADERSHIP DEVELOPMENT
We provide two-day sales visits for all new franchisees and transfers to help start their businesses and gain accounts
Our Franchise Business Consulting team provides leadership development training options for franchisees to build their leadership skill set
Our training staff provides extensive first-year support to help our franchisees build their business
We work closely with our established franchisees to help develop and expand their organizations as they progress through the stages of business growth
MARKETING
Our marketing department is led by a seasoned marketing professional and a team focused on building system-wide awareness while providing local marketing support
We provide professional, polished marketing materials that can be customized to include local information
Our in-house graphic designer is available for custom design needs – from brochures to car-wraps
We provide ongoing social media content and guidance to be utilized by franchisees in their local territory
We provide professional imagery, messaging and video content
We provide each franchisee with their own local website that has editing capabilities
OPERATIONS
Proprietary online enrollment system for easy parent sign-up and payment
Custom-built communications portal for customer communication
We source all of the equipment, apparel and branded prizes needed to run your business
E-learning platform for coaches to learn "The Soccer Shots Way" and become certified coaches
Expert-approved curriculum that is online and easy accessed by team members
COMMUNITY AND PARTNERSHIPS
An active franchise community that provides input on marketing, technology and strategic decisions
Structured opportunities for engagement with established franchisees to share best practices and learning through regional and national meetings, as well as an active community Facebook page
Partnerships and relationships with national brands, including adidas, the U.S. Soccer Foundation, The Goddard School, KinderCare and more
Testimonials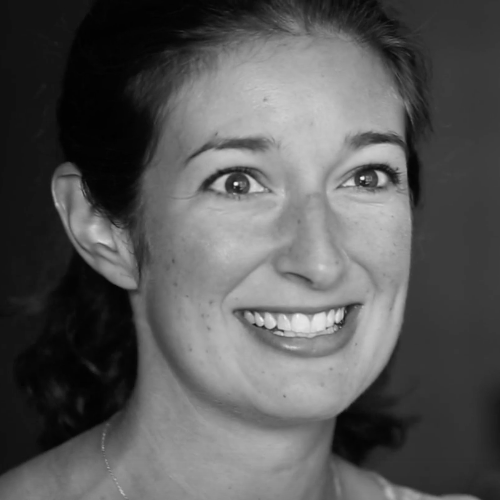 "If it's something that I'm passionate about, then I definitely can be successful at it. The ability to reach more children with Soccer Shots is what keeps me going every day."
Carly Mondschean, Franchisee - Southern DuPage County, IL


"I was in the financial world, and couldn't see myself being there for 20 years. I was really drawn by the ability to provide, and potentially earn a wonderful living. I can't believe the growth that we've had."
Mark Miller, Franchisee - Buffalo, NY


"It's everything that I dreamed of, and my wife tells me I'm a very lucky man that I get to do what I love.
We are a huge team working together towards the same goal."
Alex Gallego, Franchisee - Long Island, NY