Children's Service Franchises
How much does it cost to open a Children's Service franchise?
The Children's Services category has a wide variety of franchise investment options.
You can find a Children's Service franchise to fit any budget. As an example, the smallest investment opportunity is $6,455. The largest investment opportunity is $6,460,650.
There are 153 franchise systems, representing 41,744 locations. The largest franchise has 1,509 outlets and the smallest has 0.
How do I find the best Children's Service franchise?
You need to understand the risk factors of any franchise investment. Here at FranchiseGrade.com we study over 2,500+ franchise opportunities and compare and grade each for their investment risk.
When looking at a Children's Service franchise, consider the following:
5. What is the franchisee turnover rate?
Franchisee turnover is a key variable to the success of a franchise investment. Franchisee turnover ranges significantly in Children's Services. The highest turnover of a franchise system in this sector is 75% and the lowest is 0%.

We dig deeper into turnover and look at the number of transfers, terminations, non-renewals, reacquired and ceased operations of each franchise system within our System Turnover Grade.
6. How much growth and success has a franchise system had?
A growing system is a sign of a healthy investment opportunity. Growth rates can be very high if a smaller system grows from 5 to 20 outlets compared to another system that has grown from 250 to 300. Also a number of franchise systems in Children's Services have negative growth, or have shrunk in size. The largest growth rate is 1863% and the worst growth rate is -42%.

We dig deeper into growth and look at net growth, if it's consistent, how many has the franchise system sold but no opened and their projections for next year in our System Growth Grade.
7. Do they provide any financial information about their franchisees?
Franchise systems are not required to disclose financial performance information of their franchisees to you. In the Children's Services category, only 58% disclose any type of financial information. Some franchise systems only provide a small amount of revenue data (not expenses) and only a few healthy franchise systems will provide expense data. Within the Children's Services category, only 25% disclose expense data for you to study the costs of running the business.

We dig deeper into financial transparency, compare the value of the information and highlight the benefits and qualities of each value in our Item 19 Disclosure Grade.
Want a head-start?
Check out the following Best in Class franchise system. It's been graded by our experts, so you can invest knowing this franchise is at the top of it's class!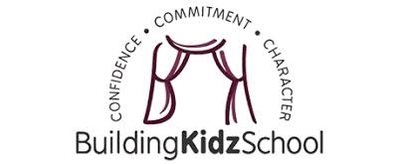 Learn About This Franchise
What are the top Children's Services franchises?
The top Children's Service investment opportunities will have a good investment structure, reasonable ongoing fees, healthy franchise relations, beneficial franchisee rights, low outlet turnover, quality outlet growth, and valuable financial transparency.
Search our database of 2,500+ franchises and find the best for you.
Begin Your Search