As discussed in my previous blog, there are instances when disagreements between a franchisor and franchisee call for conflict management to prevent them from escalating into a lawsuit. However, there can be disagreements so serious they will escalate into a lawsuit. In the lawsuit, the franchisor or franchisee can be the plaintiff or defendant based upon who initiates the lawsuit. All lawsuits, arbitration and related settlements are required to be disclosed in Item 3 of the Franchise Disclosure Document.
In some cases, litigation may be unavoidable. For example, when a franchisee commits an egregious act and fails to cease and desist. Like a home care franchisee that poorly qualifies caregiver credentials, which could place their clients at risk and can damage the reputation of the franchise brand.
An example of a dispute leading to litigation is when a franchisor continually prices advertised products or services at such a low retail price that results in a reduction of franchisee gross margin dollars. This might cause franchisees to question this practice, which leads to a confrontation requesting the franchisor to stop or reduce it.
It is important that franchisors avoid litigation because of the legal costs and potential negative impact on the franchisor's reputation. In addition, prospective franchisees and their franchise attorneys normally review Item 3 in the FDD to identify an unusually high amount of franchise litigation. An unusual amount of litigation in a franchise FDD can end a prospective franchisee's interest in the franchise opportunity.
Preventing disputes from escalating into franchise litigation
It is important that franchisors seek to manage and control serious disputes between themselves and their franchisees. Seeking a resolution that can satisfy both parties should be the primary objective. If there is a potential threat to the franchise brand caused by the franchisee that remains unresolved, the franchisor may have no option except to take legal action. In certain cases, resolving a dispute and avoiding litigation between a franchisor and franchisee can be achieved with the assistance of the FAC, the Franchisee Association, or intervention by a well-respected franchisee. One of these parties may have sufficient influence and experience to help broker a resolution and avoid a lawsuit.
Franchisors may resolve a potential lawsuit by agreeing to a financial settlement such as purchasing the franchise back. This will prevent litigation, settle the dispute and avoid disclosure in the FDD.
Certain franchisor practices, like properly documenting the support and assistance it provides its franchisees can discourage a dissatisfied franchisee from filing a lawsuit by demonstrating the totality of assistance, the franchisor has provided the franchisee. Proper and thorough documentation can be useful in the event a franchisee chooses to file a lawsuit. I have had the experience of being involved in numerous franchisee lawsuits against the franchisor. In certain cases where we prevailed it was because we had the proper documentation.
Alternative Dispute Resolution
A common business and legal practice to resolve disputes and prevent litigation is to utilize Alternative Dispute Resolution (ADR) which is included in most franchise agreements. ADR consists of methods to avoid or settle litigation by engaging the franchisor and franchisee in a structured process that can resolve a dispute. ADR is less costly and disruptive to both parties and avoids the consequences of participating in a courtroom engaged in a formal legal process. There are two forms of ADR, Arbitration and Mediation, which can be used to resolve serious disputes and prevent litigation:
Arbitration
Arbitration is a process whereas a disagreement between two parties, for example a franchisor and a franchisee, is submitted, by agreement of the parties, to one or more arbitrators who make a binding decision on their dispute. By engaging arbitration, the parties can avoid a lawsuit. Franchise agreements typically include arbitration as the required method of dispute resolution in lieu of litigation in a courtroom.
Mediation
Mediation involves the use of a neutral, third-party Mediator that like Arbitration can be agreed upon by the parties. The Mediator meets with the parties and their lawyers, serving as a facilitator for discussion and negotiation that can resolve the dispute. When using a Mediator, unlike arbitration no decision or ruling is imposed on either party to accept a specific outcome or proposed resolution. Instead, a Mediator seeks to help the parties reach their own mutually acceptable solution.
The Franchise Mediation Program
In 1994 a Franchise Mediation Program, was formed in collaboration with the International Institute for Conflict Prevention and Resolution which is a non-profit alliance of corporations and law firms founded in 1979 to develop alternatives to the prohibitive costs of litigation. This program has been endorsed by the International Franchise Association, Asian American Hotel Owners Association, and the American Association of Franchisees and Dealers, and has been used by franchisors, franchisees, and franchisee associations. The Conflict Prevention and Resolution procedure is initiated by a Dispute Letter, sent by either the franchisor or the franchisee to the other party and the Conflict Prevention and Resolution. If accepted by the recipient, the Conflict Prevention and Resolution Procedure requires the parties to attempt to resolve their differences through negotiations.
Franchise Relationship Management is a critical component of franchisor operations. Positive franchise relations can enable a successful franchise program to prosper, while poor franchise relations can sap franchisee morale and stifle enthusiasm among franchisees. When franchisors manage conflicts and avoid franchise lawsuits there is a sense of balance within the franchise system. Both parties are achieving their objectives and working in a supportive manner to grow the franchise brand. When there is a lack of trust between a franchisor and its franchisees it will become difficult for prospective franchisees to obtain a positive validation of the franchise program from existing franchisees. If a prospective franchisee contacts an existing franchisee to obtain feedback on franchisor support and assistance, a poor relationship between the franchisee and its franchisor can elicit negative responses.
Thinking about buying a franchise?
Not sure how much can you afford?

Fill out our Franchise Affordability Calculator

Learn More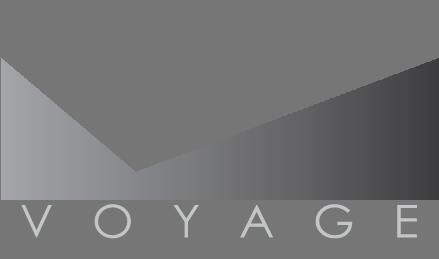 Voyage Franchising
Learn More