Yogis Grill Franchisor Profile
About YOGIS GRILL
YOGIS GRILL is a casual dining restaurant specializing in healthy Japanese cuisine, including Teriyaki, Tempura, Sushi, Vegetable dishes and an array of delightful entrees. The concept focuses on the quick service dining sector of the market and caters to all groups of people from the working class to families and young adults.

MISSION STATEMENT
YOGIS GRILL seeks to create and become the primary choice in the quick service restaurant business model. By focusing and providing each of the franchisees with a comprehensive service they deserve, all customers will be able to experience the same high value food, inviting atmosphere, and satisfying experience from every location.

VALUE STATEMENT
To build a constructive partnership with all franchisees in order to achieve and become the primary quick service restaurant that provide great customer service, clean environment, and amazing food at all our establishments. We continue to value and invest in research & development for the YOGIS GRILL menu.

VISION STATMENT
Our vision is to grow into a premier leader in the quick service restaurant (QSR) sector and to promote our famous teriyaki menu as not an alternative choice, but as a main item above hamburgers, pizzas, and tacos. Our main vision is to grow into a solid brand that provides unity in taste and service from all establishments that our customers visit.


IDEAL CANDIDATE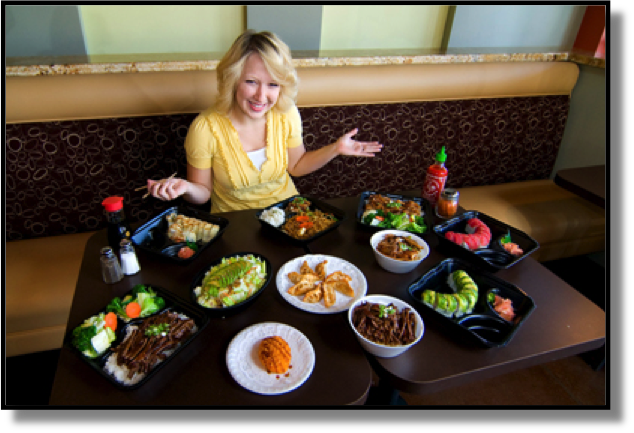 Ideal candidates and existing franchisees come from all walks of life. Owners do not need to have knowledge or restaurant experience, however having a interest in the food industry is a plus. YOGIS GRILL is not a passive business, as you grow, within 2-3 years of opening it may be possible to passively own the business. Franchise owners' responsbilities include marketing, hiring employees, training, and customer service. YOGIS GRILL is all about culture and family, we work together to achieve a common vision.
The ideal franchisee:
Embodies our core values
Understand the importance of customer service
Earns & Gives respect to all employees
Understand & Follows our system
Willing to learn all aspects of the business
DAY IN THE LIFE
TYPE 1- OWNER
Owners do not need to have the knowledge or restaurant experience, however they must have interest and participate in the restaurant industry. The Owner must have capital to hire employees and managers that are qualified to run the business. They must be willing to learn all aspects of the business once they begin the training course. The Owners responsiblities would include sales, marketing, hiring & training employees, etc....


TYPE 2- OWNER/OPERATOR
Owner/Operators would require knowledge and experience in the restaurant industry and will start the business as the manager. Opening the business as an Owner/Operator, you would be responsible for all aspects of the business. Food Handling Manger certifications are required of all Owner/Operators.


TESTIMONIALS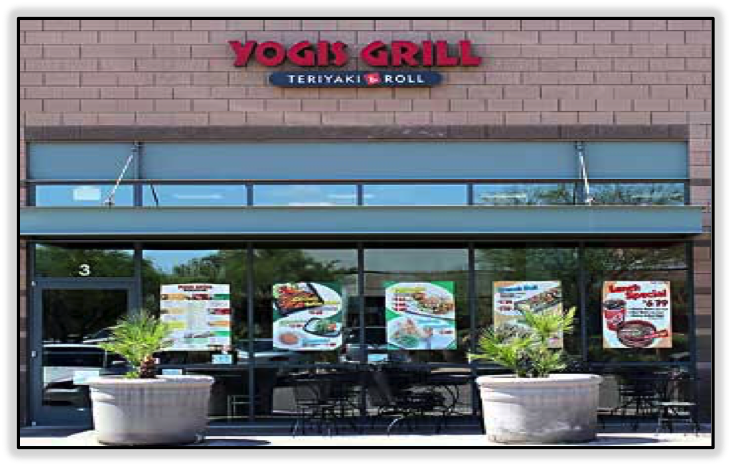 Joining the YOGIS GRILL team was a intimidating choice in the beginning, however it turned out to be the best decision I had ever made. With no experience or knowledge in the restaurant industry, the YOGIS GRILL staff provided us with a hands-on comprehensive training session that helped me become confident in what I was doing. This team has always provided us terrific support ever since Day One. No matter what time of the day you call or text they will always be there to help with your needs. If you every want to own your own business or restaurant, there is no one else our there that compares to YOGIS GRILL.

- Hannah K. ,YOGIS GRILL Mesa

In the past two years that we have been franchise owners, the business has surpassed our expectations. We have grown quickly and have been able to create a solid foundation within our employees as well to run a business passively. It feels great to provide a healthy alternative to food for our customers! YOGIS GRILL has always provided support in ways to grow our business even further. The Research & Development Team is always working to create new menus so that our brand stays ahead of the curve.

- Richard N. , YOGIS GRILL Chandler