Uni K Wax Franchisor Profile

IMAGINE REALIZING YOUR DREAM

...AND BEING PART OF A RAPIDLY GROWING
AND ROBUST OPPORTUNITY.

Uni K Wax Center provides the opportunity to live your dream, a dream that can build a future and lead to success.

Our passion for making a difference in the waxing industry is matched by our dedication to developing locations, procedures and systems of the highest caliber. We bring together a unique set of highly trained individuals with a
common goal...to help you realize your dream of becoming a franchisee.

With an average annual growth of 7.6%, and projected average annual rate of 3.5% over the next few years, the waxing industry is a business opportunity worth exploring. And, at Uni K Wax, our goal is to strongly own
our place within a market we not only contribute to, but actually created!

People wax for all sorts of reasons and all sorts of people wax. When we opened our first location in 1993, women were our typical customer. Today our customer base includes a broad mix of women, teens, and men integrate waxing into their personal grooming routines.

The industry is primed for success.


"The personal waxing and salon industry grew an average of 7.6 percent annually between 2010 and 2015. (IBISWorld Research)"


IMAGINE NOT ONLY BEING A PIONEER BUT A LEADER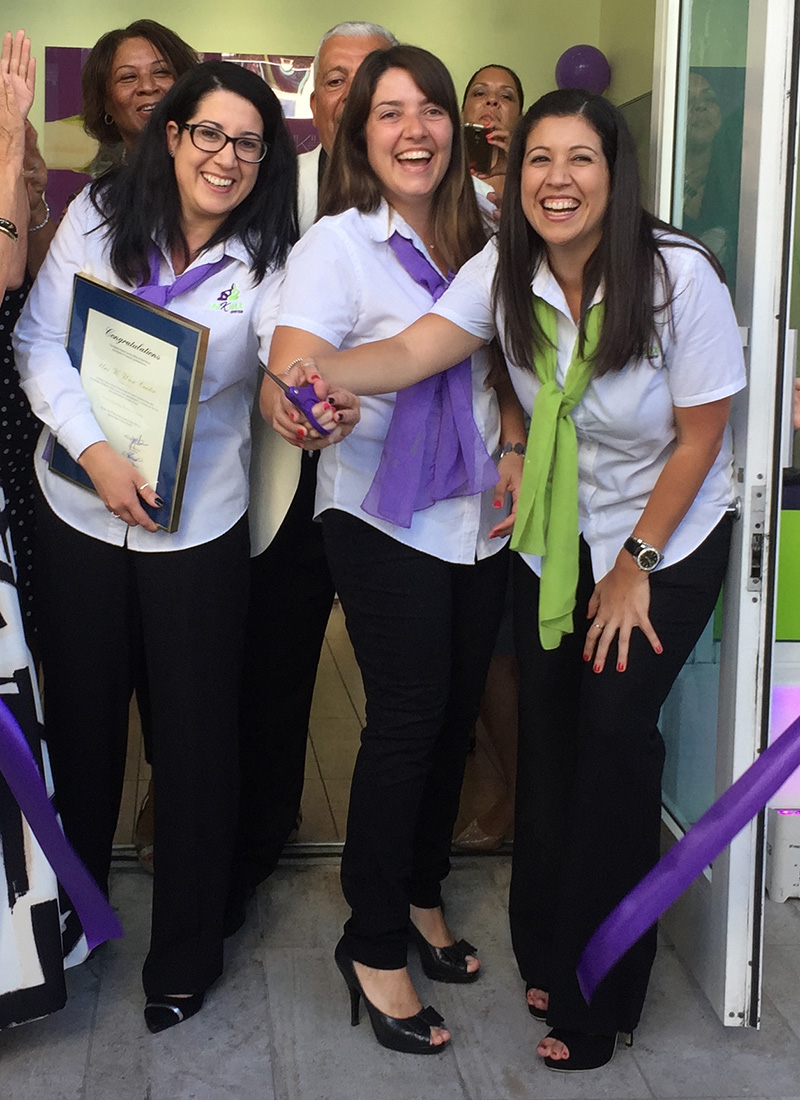 WHAT WE LOVE ABOUT OUR FRANCHISEES...

Passionate about our brand, our customers, and our business:
Team builders within their locations
Net worth of $250,000 or more, cash available minimum of $80,000
Marketing missionaries outside their locations
Exceptional attention to detail, down to a single hair….


Uni K Wax, is expanding the growth of Uni K Wax Centers in the United States (and around the world). BE the first to revolutionize your community, and Uni K Wax will make sure your business is first with your customers forever.


WHAT OUR CUSTOMERS LOVE ABOUT US…

The fastest services delivered in a spa-like environment makes walk-in appointments easy
All natural proprietary wax and product line designed for the most sensitive skin insuring gentle hair removal
"Head-to-toe" service options for men and women
Pristine wax preparation by a certified wax lab technician
The most highly trained waxers in the industry


WHAT OUR FRANCHISEES LOVE ABOUT US…
Exceptional exclusive territory availability
Our ElastiKWax and proprietary application process cuts the normal timeframe for service delivery and waxing
by 50%
All natural salon and retail product line designed for sensitive skin
State-of-the-art operating system with proven practices and standards developed over 23 years
Exclusive product manufacturing and distribution
Powerful recognition – almost 1.8 billion media impressions through media placements in 2015 alone
Average gross sales of open Centers in 2015: $610,645*


*This advertisement is not an offering. An offering can only be made by a prospectus filed first with the Department of Law of the State of New York. Such filing does not constitute approval by the Department of Law.
WE PROVIDE OUR FRANCHISE PARTNERS WITH TURN KEY, COMPREHENSIVE "HEAD-TO-TOE" SUPPORT.

The UKW team is committed to supporting and mentoring our franchise partners as they build their local businesses to pursue their personal career, lifestyle, and financial goals. Our mutual success requires commitment to our brand culture, effective two-way communication, and an unwavering focus on achieving our common goals.

At Uni K Wax, you choose to work in your business or on your business. Our customized proprietary operating software let's you oversee your Uni K Wax franchise in real time from wherever you are.

We know that owning a business can sometimes be overwhelming, that's why at UKW Franchising we've developed an integrated wheel of support that helps you manage and expand your business. Our dedicated team guides you every step of the way from the moment you join the UKW community to your grand opening and beyond.


SITE SELECTION
DESIGN AND CONSTRUCTION
PROJECT MANAGEMENT
TRAINING
CUSTOMER SUPPORT
VENDORS AND EQUIPMENT
GRAND OPENING
IT
MARKETING & PUBLIC RELATIONS


"The support teams are amazing! From the smallest doubt to the biggest concern, all departments are always easy to reach and quick to provide solutions." Ketki Yagnik, Franchisee


IMAGINE THE JOURNEY TO SUCCESS

1. INITIAL PHONE CALL
During your initial call we will discuss the Uni K Wax Center Franchise opportunity. We will also cover a few key topics including your motivations, business background and territory of interest.

2. INFORMATION REQUEST
Complete the ConfidentialRequest for Information Form.

3. RECEIVE DETAILED INFORMATION
You will receive our Franchise Disclosure Document and other materials describing the Uni K Wax
Center Opportunity.

4. REVIEW INFORMATION
Review The FDD (Franchise Disclosure Document) and continue your due diligence.

5. DISCOVERY
Attend Discovery Day in Aventura, or complete a local market tour.

6. EXECUTE FRANCHISE AGREEMENT
Award franchise and execute franchise agreement.

7. BEGIN YOUR JOURNEY TO SUCCESS WITH UKW FRANCHISING AND UNI K WAX CENTERS
You will receive a UKW Franchising Welcome Kit, attend Orientation and begin Real Estate Acquisition.





FRANCHISEES SHARE THEIR STORIES



"What I love most about UKW is the commitment to customer service and to providing franchisees a well thought out model for success, along with invaluable support. The products, advertising, and branding are unique and well regarded by the customers." Luly Nunez, Franchisee