Rytech Franchisor Profile
About Us
For over 30 years, William "Bubba" Ryan has owned and operated highly successful restoration companies. By the early 1990's, Ryan recognized the need for significant improvements in the water damage restoration industry. As new technologies emerged and proper drying procedures developed, Ryan realized the need for major improvements as many companies lacked the ability to provide efficient and effective drying service.

In 1995, Rytech, a "water only" mitigation company was borne. Headquartered in Atlanta, GA, Rytech has become a leader in the water damage restoration industry. From its humble beginnings in one location, the company has reached exponential growth and currently provides service to 28 major markets across 17 states.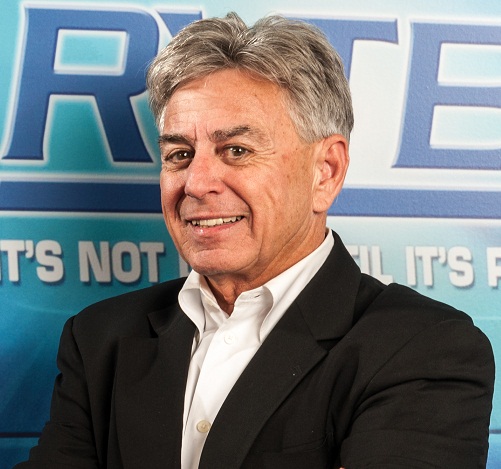 Our Ideal Candidate

RYTECH is seeking franchisees focused on growing and developing their business, starting with and leading in the day to day operations of the business and then building a staff of qualified and trained technicians with our guidance and ongoing support in growing and expanding their business.
No experience needed as RYTECH will provide the necessary and ongoing training via classroom, video conferencing, on the job training prior to opening, on site start up training and certification training options for them and their staff.
As a service related business, we are seeking individuals who:
Are motivated and driven to achieve success in their efforts
Have a willingness to implement proven systems and procedures
Open to learning new and proven business and operating techniques
Open to networking on a local level, business to business
Have a willingness to delegate and manage others so their business can grow
Day In the Life
Depending on where you are with your Start-up, or In-production cycle, a few items come up each day.
If your in-production mode, you would be following up on all claim work in progress, including new claims with that come in that day. Starting a claim is simple, once you receive your dispatch information and have arrived on site, you complete an initial assessment, then start water extraction, and placing your air movers and dehumidifiers in the damaged area, with follow up visits to take measurements of how they drying process is advancing, usually a three day dry out process. Once dry to industry standards, an invoice is prepared for all work completed by you and then Rytech Admin, bills, collects and deposit your earnings into your Bank account, and the process repeats itself with each new claim you receive.

In start-up, and thereafter when time allows, owners are encouraged to network with local Insurance Offices, Agents, Adjustors and Property Managers to inform and maintain their awareness that your available to service their needs. Servicing customers and networking, are the two most important items in the day of a Rytech Owner/operator.

Why invest into a Rytech Restoration Franchise
Rytech offers the best opportunity for a Recession resistant business, by providing emergency water damage services. The longer water is present in a home or business, the more damage it does to the property, and can cause 10's of thousands of dollars of damage, if not handled within hours or days.

As most all property of value is insured, by offering our services directly to Insurance Carries, we become part of the first line of their mitigation (lowering repair costs) process with preferred and approved vendor status.

In good times and bad times, property must be maintained or value is lost!

You can be part of a 60 Billion dollar insurance industry business by partnering with Rytech Restoration.