Russo's New York Pizzeria Franchisor Profile
Our Story
It Started In the Russo Family Kitchen.

The son of first-generation Italian immigrants, Chef Anthony Russo grew up in a New Jersey home where the kitchen was the center of family life. There was always cooking and baking at home. And many of the ingredients came from the family garden. Just as his Grandpa and Nona Russo did back in Avellino, Italy.

These experiences stuck with young Anthony as his family to Galveston, Texas, in 1978. His father opened Russo's Italian Restaurant, which quickly became a local favorite. Just like that, Anthony found a second home in the restaurant kitchen. By the age of 12, he was learning family recipes from relatives who flew in from Naples and Sicily each summer. Making pizza and squachatta (calzones) became a passion.

The Entrepreneur Emerges

After earning his Chef's distinction, Anthony opened his first pizza place at the young age of 18. Shortly after, he opened "Anthony's Pizzeria" in Clear Lake, Texas. A move to Houston brought "Café Anthony," then the upscale Italian restaurant "Russo Café Anthony." In 1992, Russo's New York Pizzeria opened, and proved a model for success.

Like his father, Chef Russo created a loyal, almost cult following. Nowhere else in Houston could people find authentic New York-style pizza. The family recipe for hand-tossed dough, the sauce made from freshly crushed California tomatoes, the imported Italian cheese blends, all of these little things made a big difference. Plus, Chef Russo was among the first in Houston to use a coal-fired brick oven. The bubbling of the crust, the flavors of a well-used oven, the preparation of pure ingredients — it was unrivaled, as it is today.

Today there are nearly 50 Russo's New York Pizzerias® and Russo's Coal-Fired Kitchens around the world.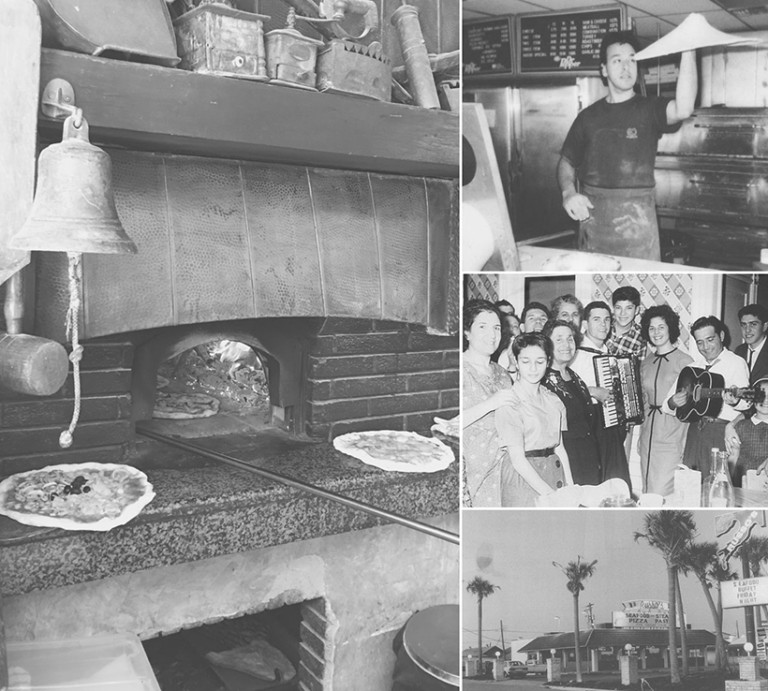 Why Russo's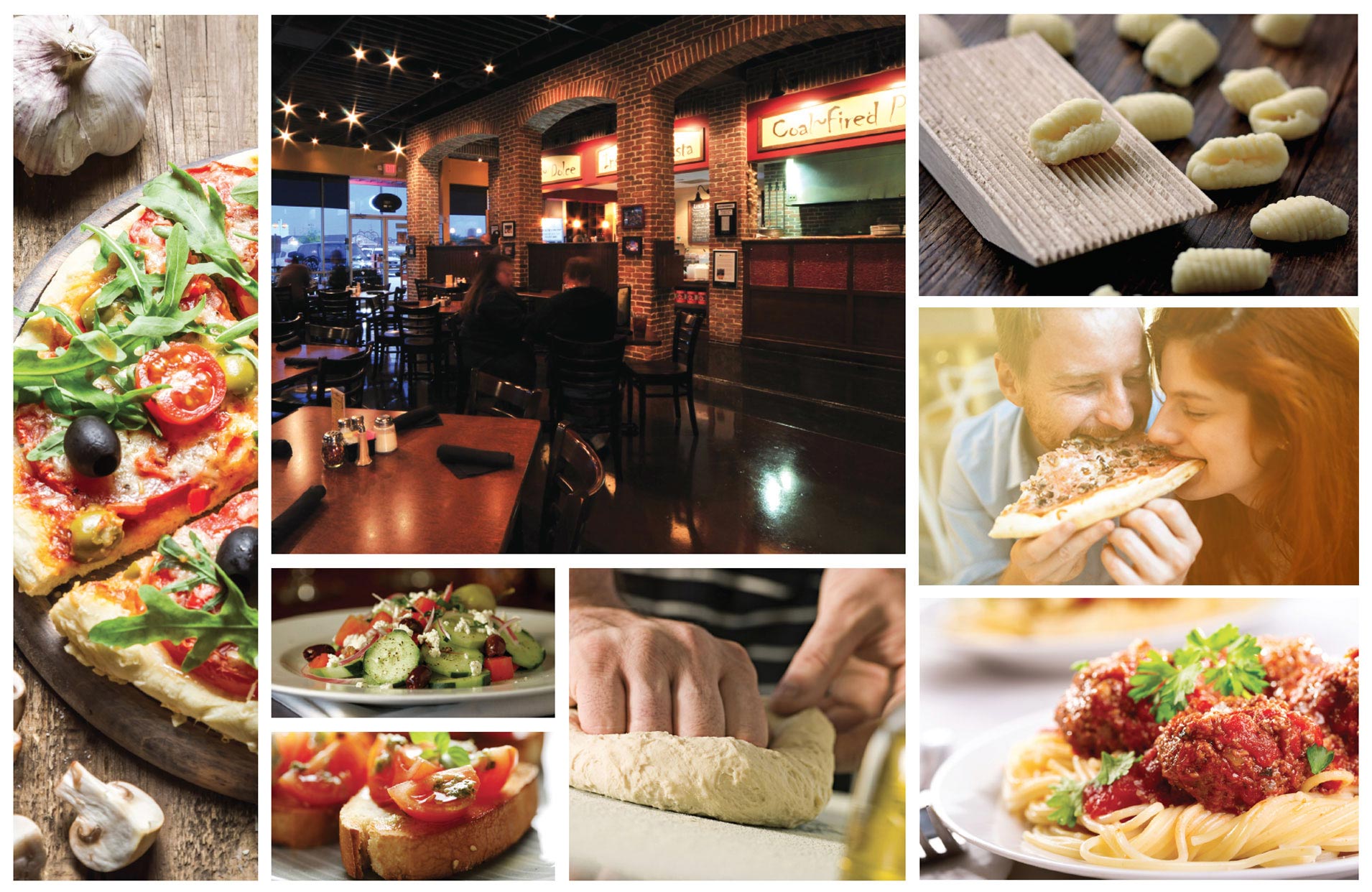 Top Opportunity in Fast-Casual Franchising

Ranked No. 25 by Entrepreneur Magazine in the Full-Service Restaurant category of the 2017 Top Food Franchises, and named by Nation's Restaurant News to the 2016 Top 20 Emerging Brands, Russo's is quickly developing a successful franchise reputation.

You can join the Russo's family and own a unique, one-of-a-kind franchise location, under a strong brand umbrella at a lower cost of entry than most competitive brands in the fast-casual industry. Our four revenue streams that are available in each of our restaurant concepts include takeout and delivery, which accounted for 16 percent of the $5.9 billion casual dining experience in 2016. Italian ranks as one of the top food choices and 5 billion pizzas are sold every year – with more than 60 percent of all pizza sales happening in the U.S.

Our three concepts, ranging from counter service at just 1,200 square feet – perfect for malls and airports – to full-service, fast-casual dining at 4,000 plus square feet, offer flexibility to franchisees who are seeking different models and investment price points.

On top of all that, you will be immersed in our commitment to quality ingredients and preparation, so you'll be sharing our excitement for superior pizza – Italian cuisine with a slice of success. If owning your own franchise is something you've always dreamed about, let's talk about how you can become part of our successful family.

Russo's New York Pizzeria®
Russo's New York Pizzeria® is designed for the lunch guest on-the-go, featuring fast-paced counter service and sit-down service, where a slice and salad can be delivered in under seven minutes. The menu features our award-winning pizza, with an ample selection of appetizers, salads, and pasta dishes for guests who prefer to dine-in.
Our overall approach is reminiscent of some of the first authentic pizzerias where everything was made from scratch with hand-picked ingredients, in a traditional Italian style.
This franchise has the option of offering full-service experience, depending on the day part or the guests' needs. For most of our New York Pizzerias®, takeout or delivery services constitute the lion's share of their business. All New York Pizzerias® serve beer and wine as a complement to a menu mix that averages between 5 percent and 10 percent of total sales.

Russo's Coal-Fired Kitchen®
Our pizzeria concept without the rush. Guests are encouraged to sit back, relax and enjoy a bottle of wine while sampling our extensive list of appetizers, salads and pastas. Plus, offering an extensive beer and wine menu as a part of the dining experience can average 10-15 percent of total sales.
And don't forget our New York-style pizza baked in our centerpiece coal-fired oven. It's downplayed in this concept, with delivery as an option for franchisees.
This concept is all about Italian culture with an authentic atmosphere and experience of joy, warmth, and magic created around the Italian table. It's also the aroma of fresh-baked bread, farm-fresh cheese and garden-fresh vegetables and herbs we use daily that leaves loyal customers with two things: a happy belly and a satisfied soul.

Chef Russo Pizza Kitchen
Our newest concept designed for smaller venues that focus on quick turnaround, takeout, delivery and catering. A smaller footprint than our other concepts, this option still offers a warm, welcoming atmosphere to the quick dining or takeout customer. Fast-paced counter service is a heavy focus with many options for pizza by the slice and other traditional Italian foods that allow for fresh foods but a faster turnaround. This option is designed to drive catering, takeout and delivery sales to a targeted area.

The Numbers
Benefits of a Proven Business Model

A proven business model is a huge advantage for franchising versus a start-up business.

With a Russo's franchise, you'll benefit from over 30 years of success. During that time, we've fine-tuned our operations from Point-of-Sale systems to training, to management structure, to marketing, to culinary research. You start off with an experienced mentor on your side. You don't have to worry about getting all of the systems in place. We'll help you do that. You just have to run your business and we'll train you to do that.

4 Revenue Opportunities
Income streams flow together
The pizza industry is teeming with opportunity and room for innovation. However, before plunging in, you need to fully analyze the different profit segments of the fast-casual market.

1: SIT-DOWN DINING
Whether accessed through our fast-paced counter service or table service, our classic pizzerias serve fresh, made-to-order pizza, pasta, and salads, allowing customers to experience the traditional New York pizzeria feel, but still at a reasonable price.

2: DELIVERY
Pizza delivery services allow customers to call in or place their orders online. Traditionally, this is a key service to most popular pizza franchises, but what differentiates us is our full menu in addition to pizza, which increases overall sales.

3: TAKEOUT
Approximately 20 percent to 45 percent of our customers prefer takeout, making this service the most popular and profitable, offering the same quick convenience as delivery, but minus the tip.

4: CATERING
We offer full-service catering for events large and small, corporate or private. Let our serving staff take the pressure off, so you can relax and enjoy the occasion. We offer a full menu of Italian specialties, or we can customize a buffet for a less formal setting.

DISCLAIMER: THIS INFORMATION IS NOT INTENDED AS AN OFFER TO SELL, OR THE SOLICITATION OF AN OFFER TO BUY, A FRANCHISE. IT IS FOR INFORMATION PURPOSES ONLY. CURRENTLY, THE FOLLOWING STATES REGULATE THE OFFER AND SALE OF FRANCHISES: CALIFORNIA, HAWAII, ILLINOIS, INDIANA, MARYLAND, MICHIGAN, MINNESOTA, NEW YORK, NORTH DAKOTA, OREGON, RHODE ISLAND, SOUTH DAKOTA, VIRGINIA, WASHINGTON, AND WISCONSIN. IF YOU ARE A RESIDENT OF OR WANT TO LOCATE A FRANCHISE IN ONE OF THESE STATES, WE WILL NOT OFFER YOU A FRANCHISE UNLESS AND UNTIL WE HAVE COMPLIED WITH APPLICABLE PRE-SALE REGISTRATION AND DISCLOSURE REQUIREMENTS IN YOUR STATE.

These figures represent the average restaurant revenue of six (6) domestic Company-operated Russo's New York Pizzeria locations of various designs and sizes for our fiscal year ended December 31, 2016, along with average Food Costs and Net Income for the six(6) domestic Company-operated Russo's New York Pizzeria outlets only. Actual results could vary substantially from unit to unit and Franchisor cannot estimate the results of any particular franchise. The Average Net Income does not include a royalty fee because these locations are Company-operated. The expenses incurred by a franchised restaurant will include our standard royalty fee. Because Russo's operates 6 Company-operated Restaurants, we are able to achieve certain economies of scale and operational efficiencies that may not be available to a Franchisee operating one Restaurant, as is the case for the typical Franchisee. However, the income from our Company-operated Restaurants ultimately must bear costs of our management team and other corporate office overhead. Actual results vary from Restaurant to Restaurant and we cannot estimate the results of a particular Restaurant. There is no assurance that your Restaurant will generate the same financial results. Your results may vary significantly depending upon a number of factors including, among other things, the location of your Restaurant, competition in the market, the quality of management and service at your Restaurant, economic conditions, your ability to market your Restaurant and your level of commitment and effort. This financial performance representation is provided as a reference only and is not intended to be used as a statement or forecast of earnings, sales, profits, or the prospects or chances of success that may be achieved by any individual franchised Restaurant. Other than, this preceding financial performance representation, we do not make any financial performance representation. CAUTION – AS A CONSEQUENCE OF THE FACTORS DISCUSSED ABOVE, AND OTHER VARIABLES THAT WE CANNOT ACCURATELY PREDICT, A NEW FRANCHISEE'S INDIVIDUAL FINANCIAL RESULTS ARE LIKELY TO DIFFER FROM THE RESULTS SHOWN ABOVE.

Success Stories
Don't Reinvent the Wheel for Success
Proven systems are a huge advantage of franchising versus a startup business. With a Russo's franchise, you'll benefit from three decades of success. During that time, we've fine-tuned our business – from P.O.S. systems, to training, to management structure, to marketing, to culinary research…and more. So you start out with three decades of experience at your back. You don't have to worry about getting all the systems in place. You just have to run your business.
Our franchisees tell our story best, and you can see more of our franchisees Success Stories
here.
What We Offer
Franchisee and location presents a unique opportunity, but there are many general services/products we provide in all our agreements.
What we provide:
A proven concept, serving authentic New York-style pizza since 1992.
A unique corporate identity with growing international recognition.
Long-term growth perspective with 10-year contracts.
Architects to design a New York-style ambiance.
Professional support in location scouting and evaluation.
Professional support in construction, recruitment and training, marketing, and all areas necessary for a sound entrepreneurial structure.
Continuous system improvements.
A trustworthy and helpful franchisor committed to transparency and partnership.
Before you open, we assist you through the following:
Site selection
Restaurant design
Equipment ordering
Construction
Six- to eight-week training
Franchisee/Senior management
After you open, we continue to assist you with:
Field Support:
We have a team of Franchise Business Consultants who will assist you with your business.
Operations:
We provide periodic information on a variety of items to assist you with sourcing, logistics and distribution for your new business.
Franchise Services:
Additional support and training is available to assist you, which is only a phone call or an email away.
Culinary Team:
A culinary chef will customize our menu that fits your market to add local flair.
Marketing/Advertising:
Our Marketing Team will support you with strategic advertising materials and local store marketing to fit your needs.