HomeVestors Franchisor Profile

Get to Know Us
HomeVestors is an opportunity to buy houses at deep discounts from motivated sellers. These sellers call our Franchisees every day from our national "We Buy Ugly Houses" brand. We advertise with direct mail, internet, billboards and other outdoor media and TV.


Franchisees determine how many calls they get and houses they acquire by how much advertising they contribute to the local council. Franchisees work together and share the leads pro-rate so there isn't competition among them. They cooperate with each other, share resources and even buy houses from each other from time to time.


HomeVestors Franchisees can generate income and also significant wealth by holding cash-flowing rentals. HomeVestors also provides 100% financing for the purchase and rehab of houses.


The HomeVestors business model is built on a foundation of responsible business practices and high ethical standards, which our franchisees embody. Rather than competing, our franchisees act as mentors to one another, sharing vendors and advice. All of our independently owned and operated franchisees are supported centrally with mass advertising support from our nationally recognized "We Buy Ugly Houses®" brand, proprietary home evaluation and content management software, deep knowledge of the industry, and financial resources.
Who Are We Looking For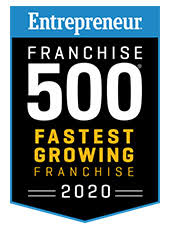 Franchisees of HomeVestors of America/We Buy Ugly Houses are people who:
*Desire and passion to build a real estate investment business
*Capital to invest
*Commitment to build a real business
*Creative problem solvers
*Good with people and committed to serve
*Must be patient and focused, accepting of building a pipeline and doing big dollar deals having large cash flow swings.
*Takes real pleasure in serving other people in need.
A Day in the Life of a HomeVestors Franchsieee
A typical day in a life of a franchisee:
As a new franchisee HomeVestors wants you to start out wholesaling houses to generate income quickly and, just as importantly, gain experience with the leads and buying direct from sellers.
We recommend that your advertising spend in your Ad Council be enough to generate a minimum 15-20 leads a month, for a minimum total of a 100 leads your first 6 months as a franchisee. Remember, the key to HomeVestors is our ability to generate leads direct from sellers. If it's an internet lead, they fill out a form that is sent to you. All other leads will be a live call directly to your cell.
Your job is to:
Set and appointment to meet with the seller, evaluate their house, make them an offer and put it under contract.
Build an investor network to sell these properties, as is, with little or no rehab. It's not hard to find these investors, as there are so many of them in all markets and the biggest challenge they have is finding deals. They are always looking for properties These investors could also be other HomeVestors franchisees. Ways to find investors are, Craigs List, networking at local Investor Clubs, going to Bank Auctions, not to bid, but to swap business cards with the investors buying there. When you see the prices they pay, you can earn a solid profit selling to them.
Attend closings, get a check.
Once you have gained experience wholesaling properties, you will want to start cherry picking houses to rehab and retail to maximize your profit OR to hold as a rental and build a rental portfolio. Your additional daily activities will now include
Managing the rehab which means visiting the job sight every 1-3 days to ensure your contractors are performing as expected. HomeVestors will train you how to hire, pay and manage your contractors. HomeVestors franchisees many times also share sub-contractors.
HomeVestors initial 5 day training class, held monthly, will train you to execute all these activities. A part-time franchisee can operate the business themselves. As your volume grows and the business becomes full-time, HomeVestors will show you when and how to hire a few key employees; an Office Administrator, to handle the administration of your business, a Buyer, to take over activities 1) and 2) above, buying houses and networking with investors, and/or a Rehab manager to manage your contractors.
Testimonials
Within ten minutes of my first conversation with HomeVestors, I knew I was going to become a franchisee. At that point, I'd spent over thirty thousand dollars on real estate seminars with so called "gurus," but that had been a disaster. Over a year's time, I was able to buy only two houses, and both of them were bad deals.
I had two big problems. First of all, I didn't have any leads. The seminars I'd taken had taught me how to structure deals, how to handle title transactions, and talked a lot about real estate in general, but they didn't tell me where to find leads—or how to build a business out of them. That's why I was so blown away by HomeVestors when I first found them. The steady stream of franchisees' advertising generates leads, and their system comes equipped with a mentorship network made entirely of people who've already built their businesses and seen some success.
I was sold. I bought in to the HomeVestors® franchise network at the beginning of 2001. I'll be honest: the first six months weren't easy—there are challenges that come with starting any new business—but with the help of HomeVestors, I started making a very good living. Because of some personal circumstances and the beginning of the market crash, I ended my franchise in 2007, but I got back into the business in 2010, certain I could do it on my own this time. Boy, was I wrong. (There's a reason I call this my "period of extended stupidity!") I bought six houses on my own, but none of these transactions proved as lucrative as those I completed working with HomeVestors, and I continued to struggle with finding new leads.
Eventually, I re-engaged with HomeVestors, went through the training again, and, sure enough, started seeing significant gains. For the last four years, I've worked exclusively as a Development Agent, helping prospective franchisees decide if HomeVestors is right for them, and, once they've joined, supporting them in getting their businesses off the ground. I get a whole lot of satisfaction out of knowing that I'm helping people start independently owned and operated businesses and support their families—it's hands-down the most rewarding aspect of this job.
This franchise is special. We hold ourselves to a very high ethical standard and we have a very supportive internal network. You don't find that just anywhere. The fees I pay are totally overwhelmed by the benefit I get out of this system—they are far greater than the cost. If you're thinking about investing in a HomeVestors franchise, I'd recommend doing your homework, your due diligence, and, most importantly, making sure that you want to be an entrepreneur. These are small businesses, after all, and operating them can be challenging. But at the end of the day, HomeVestors is worth it—at this point, it's made me successful twice in my life, and I'm grateful.