Frios Gourmet Pops Franchisor Profile
About Frios Gourmet Pops
At Frios, we are empowering entrepreneurs to own their own business in a fun, exciting and simple way.
Frios Gourmet Pops is rapidly expanding and is looking for energetic, driven people. With the support and training that Frios provides, franchisees have all the resources to realize their idea of success. Our franchisees come from all walks of life, but they are share in the Frios culture of supporting one another through our community.
Frios was recognized as one of the fastest-growing franchise companies and best-frozen novelty franchise companies by Entrepreneur Magazine.
We sell happiness for a living! Try to not smile while enjoying a Frios. With our custom wrapped vans, franchisees are able to bring happiness to their territory in a unique and recognizable way. Our pops are prepackaged so there are no machines to clean up. Our franchise system is simple. Supply your schools, businesses, neighborhoods, and more with delicious tasting gourmet pops.
Feel like a kid again! Join the Frios family!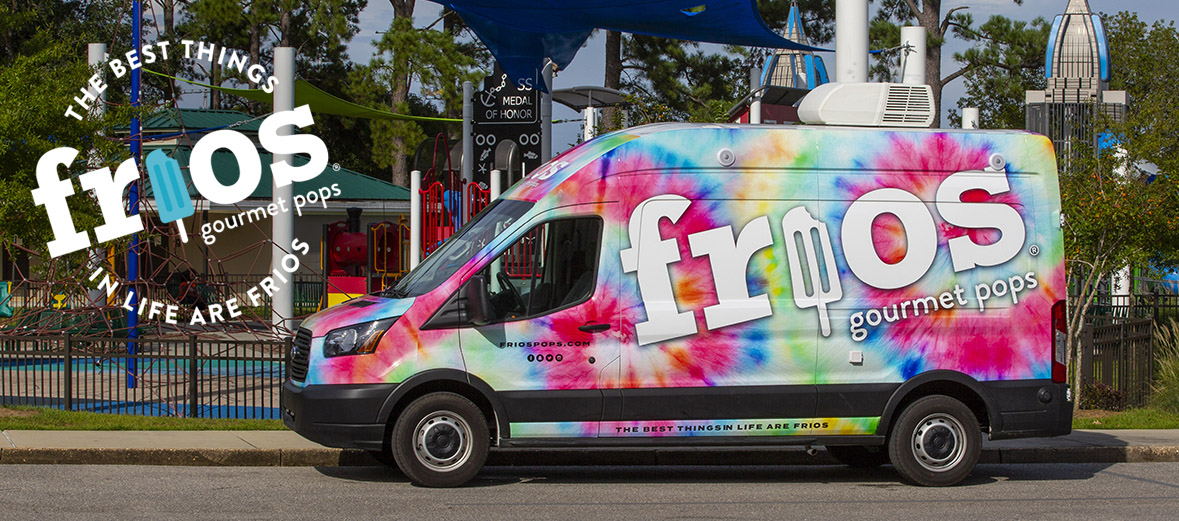 Bring the Frios Fun to Your Community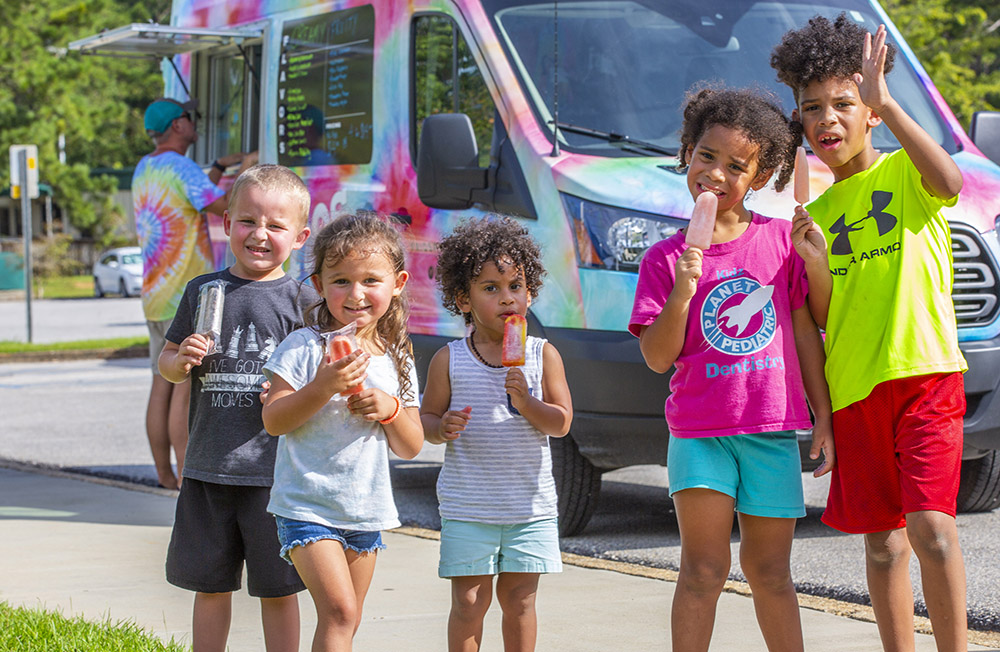 Frios is the largest gourmet pop franchising company in the world.
We are seeking people who are positive, outgoing, fun, hardworking, and looking for a new venture to join our franchise team and help us maintain our top position.
If this describes you, you're in the right place!
Time + Effort = Success
Our customers are loyal. If you know you will be able to put time and effort into building relationships and creating the best guest experience for your customers, then this may be just what you're looking for!

In addition, our promise is to provide you with the best resources to set you up for success.
Starter Package
$15,000 Territory Fee
Provides you with a protected territory with a population of at least 100,000 people.

Custom Built Pop Mobile
Includes a generator, freezer, custom wrap, multi-color programmable LED light package and GPS tracking system.

Equipment
Built on a 2500 Ford Transit with high top back and marine-grade steel system with external speakers.

5k Startup
Inventory and everything you will need to start your business today!

In-Depth Training
Training on sales and operations, as well as other necessities including wholesale opportunities to become the most fun part of your community.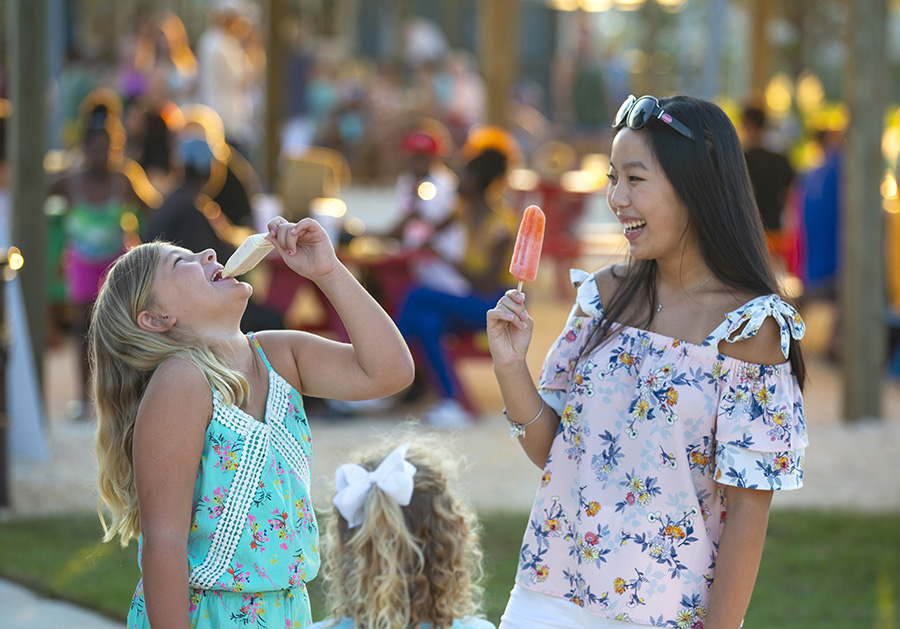 Zesty Orange is where it all began..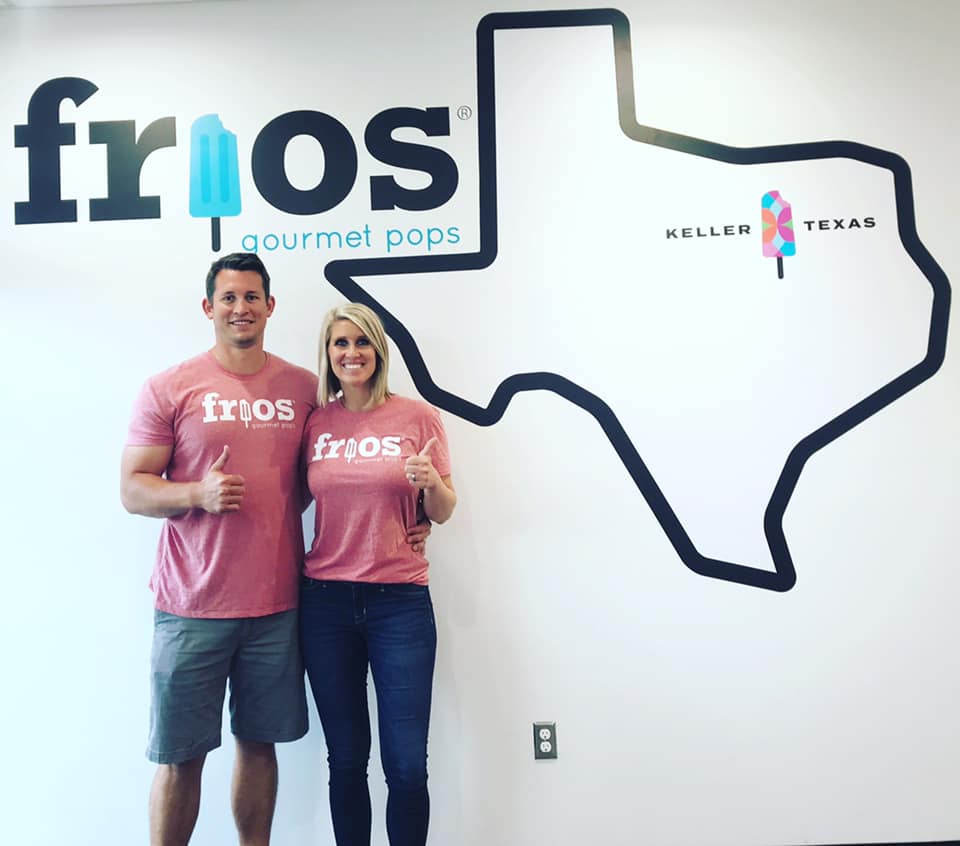 In the Fall of 2018, I was on a search for a new business venture and career for the next chapter of life. My husband and I were invited to the Franchise Expo in Dallas to meet with another franchise that we were considering moving forward with. After we met with them, we walked around the expo with our 5 year old son to see all of the great brands represented. Of course, we quickly saw the man passing out free pops at the Frios booth and headed that way. After politely accepting a Zesty Orange Pop for our son, but explaining that we wanted nothing to do with food, we tried to back away slowly. Cliff and Corey made it very difficult to leave with their outgoing energy and excitment about their brand. We quickly felt comfortable and intrigued with the details.
Shortly after our conversation, my son finished half of his pop and handed the rest to me to eat. It was that moment that I knew this was something different and something really special.You see, I was never much of an ice cream or pops kind of gal, but more into pie and cake until I had my first Frios pop. This pop was like nothing I had ever eaten. When I bit into it, my mouth exploded with flavor! It was so full of REAL orange flavor and juice that I could have eaten ten of them (my mouth is literally watering as I type this). That night, we spoke with the CEO and representatives we met earlier that day, and within two weeks were signing the dotted line to become franchisees. We now have a wonderful storefront, and our kids are absolutely loving being the "pop people" in town. It has been a business that our entire family can enjoy and be a part of, which is so special. We still laugh at the fact that we only ever tasted ONE pop before moving forward with Frios, but it was one of the best decisions we ever made. One pop was all it took, and we would do it the same way all over again if we had the chance. So thankful we chose Frios and I now have a career that I love, and that brings happiness to others every single day.