FirstLight HomeCare Franchisor Profile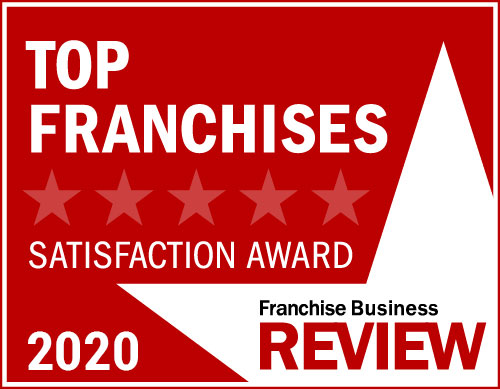 About Us

FirstLight Home Care offers comprehensive, in-home, non-medical and personal care services to seniors, new mothers, disabled adults and others needing assistance. Based in Cincinnati, Ohio, FirstLight's management team brings more than 170 years of collaborative experience in health care, franchising and senior services, creating the core of FirstLight's foundation.


Why Choose FirstLight?

Owning a FirstLight franchise offers the benefits of traditional business ownership with less risk and provides an established business system along with many other advantages. Business owners in the home healthcare industry have bright futures. Demand for our services already exceeds market supply in many areas. The future demand for services in the senior care industry will continue to increase each year. In 2015, the baby-boomers turning age 65 in the U.S. reached 10,000 per day! By 2025, it will grow to nearly 72 million. (Source: The Department of Health and Human Services and the State Department)

Training and Support

FirstLight Home Care has developed a comprehensive training program to guide new franchisees every step of the way as they move forward in opening a new FirstLight business. Reinforcing the keys to initial and ongoing franchise education, this includes a pre-training module, 5-day new owner training in Cincinnati and a post-training module that lasts for 16 weeks. Additionally, within the first 60 days of opening your FirstLight business, a Business Development Director will provide two on-site visits to your location to ensure your accelerated growth.

FirstLight's value-driven approach touches every aspect of the business, including groundbreaking, industry-leading tools for clients and their families. Some of these innovative tools include:
Client Care Access – A secure, Web-based tool allowing families to monitor the schedule and detail of care for loved ones and providing tools for feedback and peace-of-mind via Internet access.
Emergency Response – Personal Emergency Response Systems, Medication Reminder devices, and Vitals monitoring available for every client backed by one of the largest providers in the country.
ClientFirst – A unique tool that matches specific caregivers to client's needs and habits during the initial transition to in-home care.
Our Ideal Candidate

We are looking for a special group of people interested in becoming FirstLight franchisees. People who are passionate and caring and strive to provide exceptional service. FirstLight Home Care creates both a personal avenue to help others as well as a professional opportunity for strong growth potential with corporate support to build a rewarding career path. If you want to make a difference in people's lives while building a powerful business, THIS may be just the opportunity for you.


A Glimpse Inside...

Caring is our calling.....
Our Franchisees Say it Best
"I did my vetting process with many home care companies, and none of them have the caliber of leadership that FirstLight has. It's reassuring to me that the majority of the leadership has been in the home care business for many, many years."
-Tim Mackin, York & Lancaster, PA
"This is my first experience going into franchise. The support and training and then the five days of new owner training that we went through really gave us a leg up to get started."
- Ben Crawley, Maryville & Knoxville, TN
"We believe that strongly that to have a strong business, the key is hiring outstanding employees because they represent us every day out there. We're part of the team… we happen to be owners but we're no different from anybody else. It's all one team focused on providing the best care for those clients."
- Lyndon & Marianne Christman, 4 locations surrounding Columbus, OH