COOLGREENS Franchisor Profile

Coolgreens, Taste Focused, Lifestyle Driven.
OUR ETHOS
Coolgreens is a healthy lifestyle eatery
committed to providing 'more than'.
More than just a high quality, fresh and natural dining
experience. We offer menus that cater to all lifestyles.
More than a fast casual restaurant; we are dedicated to making
the markets that we serve better places to live.
More than a chain; we align ourselves with partners who are
passionate about serving and educating their communities on
the benefits of healthy living.

WHY CHOOSE COOLGREENS?
Easy to operate. Very solid systems in place to streamline a simplistic concept. Simple systems give you more time for customer service, community marketing and ancillary sales.
Revenue streams. Multiple revenue streams. Dine in, take out, delivery, ghost kitchens, catering and new locations featuring drive thrus.
Experience . For over ten years we have been successful at creating proven
systems, procedures, and processes including maximizing
throughout and reducing build-out costs.
Broad Appeal. The most diverse menu in the healthy segment; we appeal to
a broader demographic than any of our competitors.
Comprehensive Support. A franchise support system that is world class and rivals
the best in the business. A network of vendor partners &
an advanced franchisee system support We started as
franchisees ourselves so we've been in your shoes. That's
why we are dedicated as a company to our system's success.
Operational Ease. With no grills, fryers, or exhaust vents, Coolgreens provides
an easier operating alternative. This translates to a lower cost
kitchen/build-out and easier team recruitment opportunities.
High Growth Potential. As the world continues to see the value of healthy living, the
future is bright. Join an emerging brand with available territory
for franchising.
WHY CHOOSE US?
Coolgreens has been the innovator in the healthy lifestyle segment for ten
years with systems that have been tested and proven. We have simplified the
processes and trimmed down the build out costs dramatically.
Everything is made in house, fresh, using only the finest ingredients. Our chef
driven menu uses natural ingredients to create unique taste profiles that you
simply can't find elsewhere. Healthy is the cornerstone of Coolgreens with most
items less than 550 calories.
Coolgreens is more than just a salad bar, we are an organization dedicated to
making the markets that we serve better places to live. We partner with local
businesses and leaders (gyms, fitness studios, yoga instructors, etc.) to help
educate our community on the benefits of a healthy lifestyle.
These factors combine to make a very attractive marketing position for today's
educated customer base. Coolgreens offers amazing food that you can feel
good about. By helping people eat green, we are helping you make green too.
WHAT DOES THIS MEAN TO YOU?
• More diverse menu enables a broader customer base.
• More opportunities to extend the menu offerings in the future.
• More desirable catering options.
• Better sales day part distribution; not lunch only.
More opportunities to increase your sales!
FRANCHISE SUPPORT
Site Assistance Site selection assistance and guidance,
including field visits and access to a third party site selection company that will provide a detailed market evaluation.
Prototype Plans. Standard prototype plans and specifications, including interior layout and decor, equipment specifications and sign design that your local architect must adapt to meet local code requirements.
Reviews & Analysis. Professional layout, blueprint, design, and construction document review and analysis
Turnkey FF&E providers. Recommended Suppliers. We provide pre-approved third party suppliers for all critical purchases.
Training. We are a training focused company. 4-6 weeks of corporate training (based upon prior experience) is followed by 3 - 4 trainers supporting your store level training and opening.
Grand Opening. Grand opening promotions assistance and on-site opening assistance.
Operational and management tools.
Comprehensive pre-opening assistance and restaurant opening training package.
ONGOING SUPPORT
Once your Coolgreens restaurant is open, you'll have the
continuing guidance, consultation and support of our
staff. Help or advice is only a phone call or site visit away.
Support Inlcudes
• Monthly Ops and Marketing calls and scheduled
monthly Franchise Business Consultant site visits
• Confidential operations manual documenting
Coolgreens operational procedures
• Ongoing marketing guidance
• Ongoing operational, marketing, & financial
consultation as needed
• Unique online training tools
• National purchasing programs
• HR consultation as needed
• Appropriate in-service training and/or retraining
of your restaurant staff

BY THE NUMBERS
$848,000 Average Unit Volume
$320,000 TO $468,000 to open (gross not including tenant improvement monies). **With the current availibility of existing restaurant space, your investment could be subtantially less.
1,200 - 2,000 sq ft. Inline, end cap, free standing
Passion and Commitment are Cool.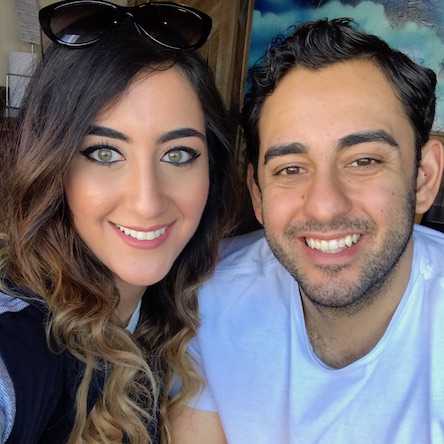 The ideal Coolgreens franchise partner understand where Coolgreens fits into their community and the need for healthy, delicious, good for the soul food. Our franchisees are passionate about the brand and commited to customer service and the communities that they serve. We seek these same values when speaking with new candidates.
Experience in the industry is preferred but not required. The operation is very simplistic and our systems and training are outstanding. However, you do need to have good business sense and be a "people" person who has the ability to share your Coolgreens' passion with your customers.
Like a Boss!
With the ease of the Coolgreens operation, it gives our owners time to focus on activities designed to drive more business and to provide superior customer service.
The owner and/or GM arrives at 9am and takes care of any accounting, ordering or HR needs. You will review the catering orders for the day. Two employees arrive at 10am, proteins are prepared, bulk produce is cut, vegetables are cut and put into service containers. 10:30am the serving line is prepared and the dining room and restrooms are checked for cleanliness.
11am you are open for business and you will serving dine in customers, preparing 3rd party delivery orders and coordinating catering jobs.
1pm, the line is replenished. At this time the owner/GM can get out of the store and spend an hour or two out in the market dropping off menus and our delicious chocolate chip cookies to surrounding businesses to increase awareness and drive sales.
4pm you start preparing for dinner business similarly to how you prepare for lunch, additional prep is done as needed.. 7pm you start preparing for business the following day. Schedules are made, or reviewed. Banking is taken care of.
9pm the restaurant closes. We close to open meaning we perform a lot of the prep work for the following day between 8 and 9pm. General clean up and typically the last employee is out of the building by 10pm.
Our Franchise Family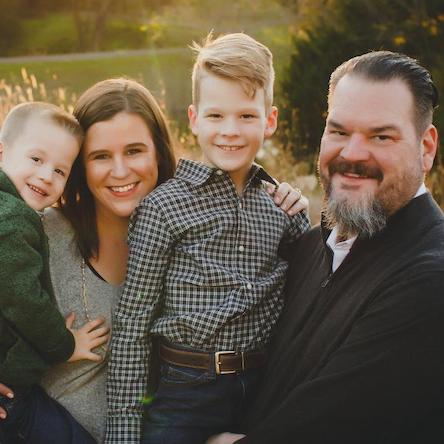 WHAT IT'S LIKE TO BE PART
OF THE COOLGREENS FAMILY
"We believe Coolgreens is a good investment.
Coolgreens is an exciting food concept with
tremendous growth potential and a dynamic
and knowledgeable corporate team to help
lead the way."
-Franchisee Shanna & Luis Argote
Southlake, Texas
"Our food & integrity are the top two things that seperate us from our competition.
Our food is natural and we provide many ways to fuel our customers' lives, so eating healthy is never boring.
I see Coolgreens growing and our impact will grow as we grow and that makes me very excited."
- Cassidi Brown, Richardson, TX
"We are very excited about this new opportunity in our lives with Coolgreens. We have been super inpressed with the food & it's quality, the processes built out by Coolgreensand most importantly people and culture that they have created! We think that there is huge potential in growing this business and we truly look forward to blowing this brand up in our market!"
Benny & Leily Farzad, Dallas, TX
"Without a doubt a spectacular opportunity to bring incredible quality as well as a culture of health to Omaha.We are looking forward to working with an incredibly professional, knowledgeable and compassionate team. When Christine and I met with other franchisees, Coolgreens management team, experienced the atmosphere and food, we knew we were hooked. It is going to be a wonderful journey."
Josh Vollertsen, Omaha, NE