Owning a home care franchise can be a difficult venture, because it requires a seldom-seen set of skills to operate. With many pharma executives looking to make the transition to franchise owner they should look at the industry, because the skillset they've developed over the years are similar to the ones needed to succeed in it.
Let's face it, home care is a people business. To be successful in a people business you need empathy. Having the skills and ability to listen and care about others can make all the difference in the world. You will be dealing with real people who have real challenges, and to be successful in the industry you need to build a long-term relationship with them. The same can be said about pharma executives. Their lives revolve around making long-term relationships with colleagues, businesses, clients and their team. The more empathetic they are in their connections, the more successful they are. This skill is transferrable no matter what career a pharma executive transitions to, but it especially useful in the home care industry.
Over the course of their career, a pharma executive has had to learn how to effectively consult with their clients to make deals and sign contracts. They've had to deal with outpatient directors, hospital executives and other medical professionals who needed to find solutions for their patients. It's another skill that translates nicely for home care franchises. To be successful at running this type of business you need to be able to think creatively and come with solutions to problems for a wide variety of clients. From seniors to the mentally handicapped to hospital outpatients and their families, the diverse problems will be numerable and being able to think on your feet while consulting with all of them will help. Having mastered these skills as a pharma executive will give you a significant advantage over your competition.
While not all pharma executives possess self-awareness, those that do are leaders that generally are at the top of the chain and better suited to opening their own home care franchise. People that are more aware of what defines them, are better equipped to understand and handle the differences between themselves and others. This allows them to look at each situation uniquely, through the eyes of their clients. The more self-aware you are, the more empathetic you are as well. Home care owners with self-awareness are simply put, better suited to offer advice and services to the people that need it.
No matter which industry you are looking to transition into you need to be passionate about it, and the home care industry is the same. That's why pharma executives are such a great fit. They've been working in an industry that requires them to be passionate about helping others, especially those who are the most vulnerable. This passion translates well to owning a home care franchise. Home care franchises that succeed do so because the people behind them truly care about those they are helping. It's an opportunity to make a living doing meaningful work that helps the people in their community.
Do you see what all this means yet? Many pharma executives lack some of the necessary knowledge, experience and other essential skills needed to run a home care franchise, but they more than make up for it by having strong interpersonal skills and attributes. Having a strong character, including empathy, self awareness, passion, honesty, integrity and transparency, are foundations to trust. To be able to gain and earn someone's trust is a key to success, and it's something many pharma executives share. It can be very difficult building a relationship bridge if someone's character is lacking, even if they are knowledgeable and experienced, but a strong character, like many pharma executives have, is a perfect foundation for success.
Thinking about buying a franchise?
Not sure how much can you afford?

Fill out our Franchise Affordability Calculator

Learn More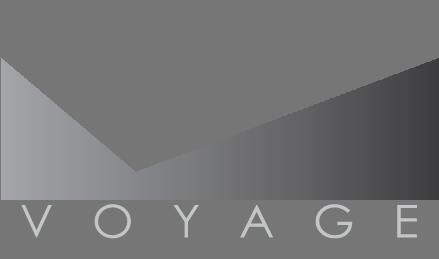 Voyage Franchising
Learn More