When someone uninformed about franchising asks a question or makes a comment about the franchising industry, the first name they usually reference is McDonald's. Given the storied history of the iconic franchise brand, its global recognition, and long- term success it is not surprising that McDonald's is the first brand that comes to mind.
Despite the scrutiny the franchise has faced, especially in the past decade,  ranging from franchisee employee wages to the nutritional quality of its food, McDonald's remains a highly successful franchise company.  While many well-known food franchises have gone by the wayside, McDonald's franchise program keeps on rolling.  Remember past franchises like Howard Johnson's, Burger Chef, Lums, Bobs Big Boy, Bennigan's, and Wimpy that have gone away?
Sustainable Success
Chris R. Keller in Profit Works offers several reasons why McDonald's has remained successful for many years:
McDonald's primary business strategy remains investing in advertising and franchising
McDonald's directs its advertising to children and families using recognizable symbols
The focus remains on quality products, attractive pricing, cleanliness and customer satisfaction
The chain has strong supplier relationships built on innovation and loyalty
Highly efficient franchise operations
McDonald's adapts to the market demands of customers
The net result: McDonald's Has The Largest Market Share in The Fast Food Industry (10% Global Share and 43% of the U.S. Fast Serve Market
Overcoming Franchisee Resistance in the U.S.
For the first time in its history, McDonald's had to deal with a national franchisee association ( the National Owners Association)  formed in response to required franchisee store remodels utilizing the Experience of the Future' (EOTF) theme. A large number of franchisees were upset by McDonald's top-down mandates. In the latest "McDonald's Franchisee Survey" by Kalinowski Equity Research, analyst Mark Kalinowski noted a "high level of McDonald's U.S. franchisee involvement" in the National Owners Association or NOA.
McDonald's made a few changes since the NOA formed by agreeing to defer the required remodeling for its U.S. locations to 2022. However, franchisees who delay remodels will get less financial support from McDonald's. Also, the franchisor confirmed it was going forward with plans to allow franchisees more flexibility when it comes to media buys.  Mark Kalinowski stated: "We believe that it [NOA] will lead to a healthier McDonald's U.S. system overall in the long run, which will be a good thing for [McDonald's] shareholders," Kalinowski said in his report.
McDonald's latest financial results say it all:
McDonald's Corporation  First quarter highlights ended March 31, 2019:
Global comparable sales increased by 5.4%, reflecting strong comparable sales across all segments.
Consolidated revenues decreased 4% (increased 2% in constant currencies), reflecting strong comparable sales, partly offset by the impact of the Company's strategic re-franchising initiative.
System-wide sales increased by 6% in constant currencies.
Consolidated operating income decreased by 2% (increased 3% in constant currencies).
Diluted earnings per share of $1.72 were flat with the prior year (increased 5% in constant currencies).
The Company returned $1.9 billion to shareholders through share repurchases and dividends.
Even though McDonald's continues to face challenges from various quarters the McDonald's franchise brand continues to flourishes. McDonald's franchise longevity is somewhat akin to the couple married for 50 years that had to overcome various disputes and arguments but continued to stick together.
Thinking about buying a franchise?
Not sure how much can you afford?

Fill out our Franchise Affordability Calculator

Learn More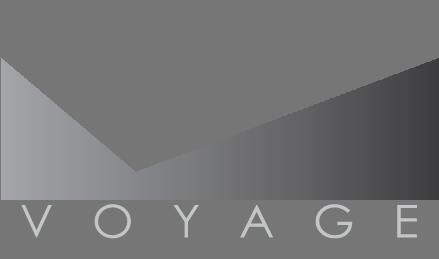 Voyage Franchising
Learn More