When you hear the term "home care", you might assume that home care businesses exist solely to provide health care services to the elderly or handicapped in the safety of their own home. While they can, and in most cases, do provide those types of services, home care encompasses much more than that.
Home care includes professional support services for someone who is aging, managing chronic health issues, recovering from a medical condition, or has special needs or a disability. Their specialty is assisting those who need it in order to live independently. It can be short-term or long-term, and the caregivers can be nurses, aides or therapists.
In some cases, the service will be paid for by health insurance, compensation, work benefits and government programs, but in others they will come out of the client's own pocket. The care the businesses provide is dependent on client needs and can vary from person to person.
A home care franchise can specialize in one area, or in many different areas, but the services they provide are usually classified in specific categories.
Private Nursing Care
This type of home care service is typically for adults with chronic illness, injury or disability, who need hourly nursing care for the long-term. The service needs to be recommended by a doctor, and can be up to 24 hours a day, 7 days a week. A professional nurse is needed to take care of the client, and is responsible for many of the same duties nurses in a hospital or assisted living facilities would be responsible for, including ventilator and tracheostomy care, wound care, monitoring vital signs, taking care of feeding tubes and catheters, administering medications and more. While some seniors require this level of care, age doesn't necessarily play a role in its requirement.
Home Health Care
This service is similar to having a private nurse, although it's meant more for patients who require short-term help as they recover from an illness or injury, with the possibility of just having been released from a hospital. Typically, the licensed professional isn't needed 24 hours a day and offer more specialized services such as physical therapy, occupational therapy, medical social work, speech language pathology and more on top of the typical nursing duties. Much like private nursing care, these services also need to be prescribed by a doctor and will have goals attached that need to be met for the services to end.
Personal Care Companion
A companion is someone who visits their client's home to assist them with everyday activities such as bathing, dressing, grooming, using the facilities, meal preparation, laundry, errands, house cleaning and more. Their job is to provide services that help their clients live safely and independently in their client's own home.
Sometimes called assistive or homemaker care, these professionals are typically non-medical, although they can help remind their clients when to take their medication and supervise people with dementia or Alzheimer's disease. They can also be a companion to their client by playing games with them, assisting with hobbies and activities, reading to them and engaging in conversation with them. These companions can be provided for as much or as little time as needed, including the possibility of live-in, but they do not need to be prescribed by a doctor. More specialized services can also be offered such as yard work, money management, completing paperwork and paying bills.
Some of the duties performed can be interchangeable between the different categories, but not all of them. In the end each individual franchise will offer difference services for their clients at different rates, but they all have the same goal: to help those who can't do everything for themselves live a happier, more independent life. They also help give the families of their clients a peace of mind they might not have otherwise.
Thinking about buying a franchise?
Not sure how much can you afford?

Fill out our Franchise Affordability Calculator

Learn More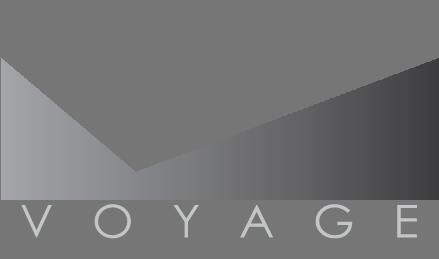 Voyage Franchising
Learn More