When considering which home-based franchise to invest in, entrepreneurs may find themselves a little overwhelmed. After all, there are thousands of franchises to chose from in hundreds of industries. While some franchises, like restaurants, generally won't work based out of your home and can automatically be passed by, there are still plenty of options to choose from. Home-based franchises give you the best of both worlds, namely being able to work from home, while enjoying all the benefits of owning a franchise. While several industries offer home-based franchise options, here are some of the most common.
Home Repair / Renovation
From Mr. Handyman and Kitchen Tune Up, to Painter1, Closet Factory and Blooming Blinds, you will be able to find plenty of franchise opportunities in the home repair / renovation industry. Most of your time will be spent on location, wherever your clients need your expertise and skills, but there will be plenty of time spent at your home as well preparing invoices, scheduling appointments, ordering inventory and more. These franchises are all about their customer's homes, not their own, so it only makes that you don't need to spend money leasing a fancy office.
Business Services
For many franchises that offer services to help businesses be more successful, they don't need to lease an office. Franchises such as Schooly Mitchell, ActionCOACH, Sandler Training, Crestcom and more, spend their time in the offices and boardrooms of their clients. In your home office your time will be spent preparing the custom curriculums and business analysis reports, on top of the usual billing, marketing and customer service aspects.
Home Care Services
These days, instead of looking to place their loved ones in hospitals and long-term care facilities, many are looking at the option of hiring professionals come to them and look after their loved ones. The customers seek them out, but they aren't coming to an office to check them out. They look at their promotional materials, talk to them on the phone and communicate through e-mail. Franchises such as Carebuilders at Home, Amada Senior Care, Assisting Hands Home Care and FirstLight HomeCare are just a few of the many options available. And for entrepreneurs looking to assist seniors with finding the right long-term care facility, Senior Care Authority and CarePatrol can also be operated from their own home.
Education and Tutors
Believe it or not, but not all education franchises need a classroom to teach out of. Some franchises can be run out of your home, with you performing your teaching and education services virtually or in the homes of your clients. Tutor Doctor and College Nannies, Sitters and Tutors, are just a couple of excellent examples of franchises offering home-based options.
Real Estate
Estate franchises don't necessarily need a leased office to run out of either. HomeVestors goes to their clients and buys homes without ever having to set foot inside an office, while Show Homes will help their customers prepare their homes for sale by staging it for real estate agents. Both of these businesses are better suited going to their customers, than having their customers come to them.
While these five industries are well suited for home-based franchises, they are far from the only ones. If you are considering becoming a franchisee, doing your research first to find the right business in the right industry is key. Opening a home-based franchise will help you skip a lot of overhead costs and time when it comes to leasing or buying office space, but it's important to still do your due diligence to make sure it is the right choice for you.
Thinking about buying a franchise?
Not sure how much can you afford?

Fill out our Franchise Affordability Calculator

Learn More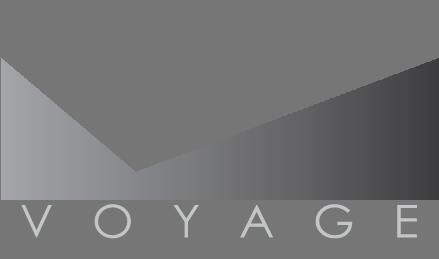 Voyage Franchising
Learn More